The new year comes with a new look at hair art, including a fresh take on short hairstyles that remain hot and happening. Our favorite bobs and pixies are still on-trend, but they undergo some changes, distinguishing a voguish 'do from a simply good cut. Let's explore crop trends for 2022, also keeping track of routine things like hair type and face shape.
Trendy Chops for Different Hair Types
"The most important consideration to take into account is the individuals' natural texture. This will determine the style, shape and length," says Sam Burnett, hairstylist, founder and creative director of Hare and Bone, to Marie Claire, explaining how to get a bombshell chop. For a curly mane, choose a 'do with tons of layers to give your ringlets a shape.
Medium short haircuts like longer bob versions are better for heavier locks, while pixie cuts chime up with light curls. Angled and tousled bobs with subtle layers create visual fullness on fine strands, but thin hair can gain body through blunt cuts. Keep on reading about other hair textures to find yours.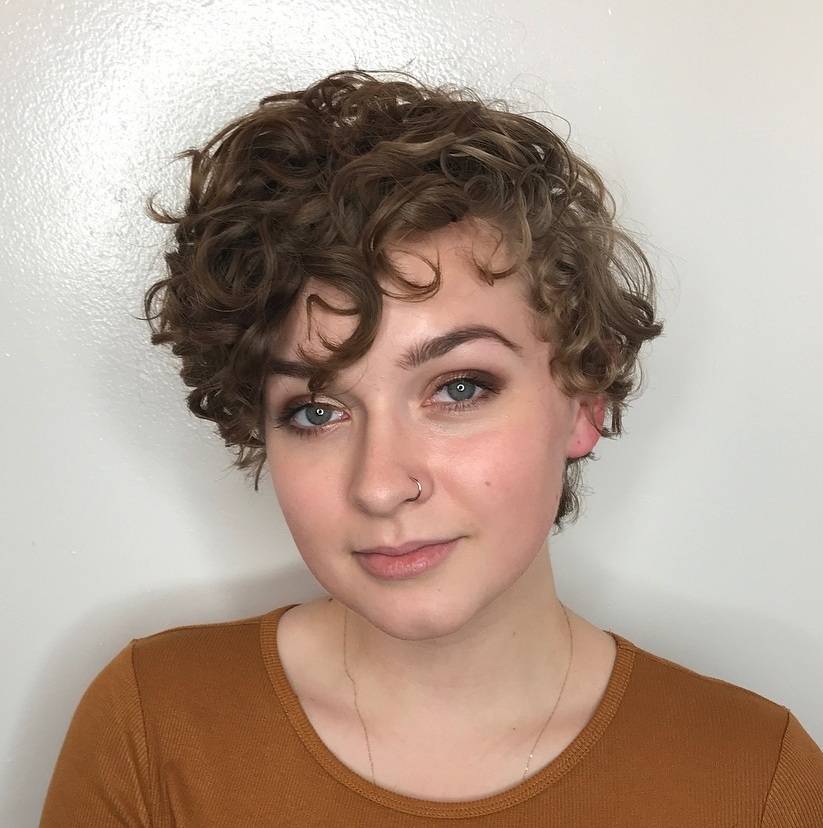 A pixie cut gives a stylish shape to the curly hair, leaving plenty of length for the ringlets to bounce.
A longer pixie also works fine for fine straight tresses. The subtle layers create dimension, while keeping an airy feel.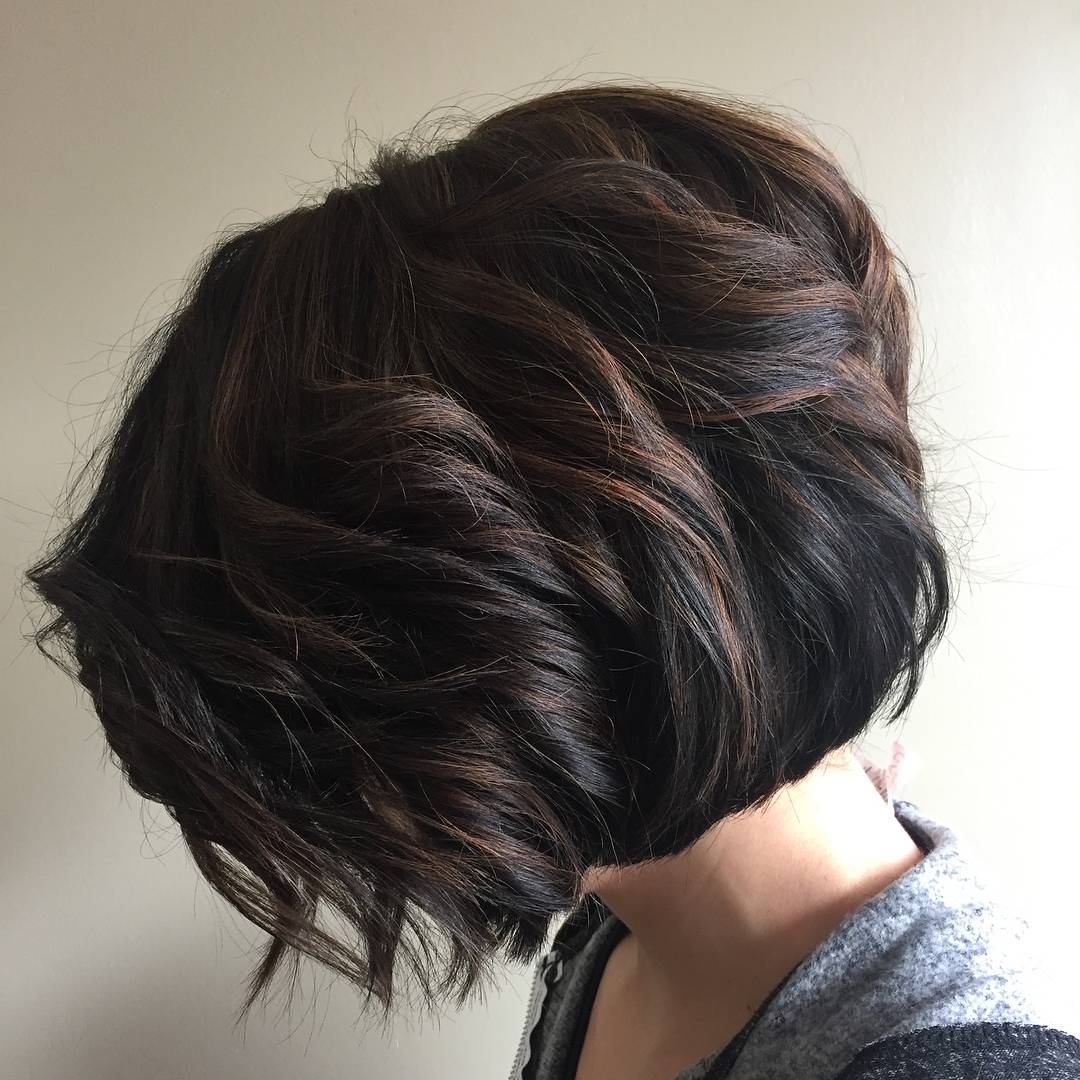 Here, thick strands are sliced into a lush bob and styled in dynamic waves, seamlessly juiced up with highlights.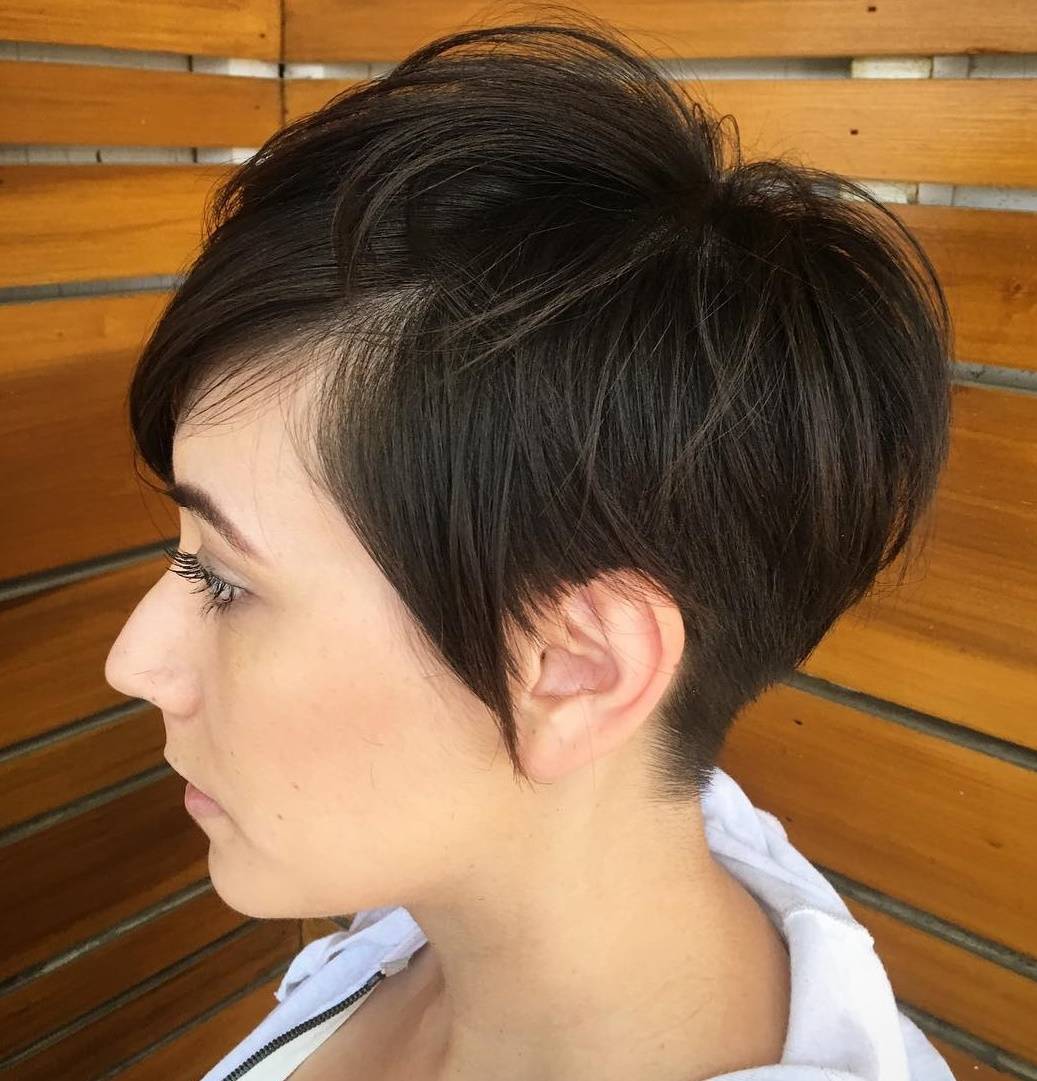 Thin hair will look more voluminous with a staked back and lifted locks on top. Bangs and long temple pieces add to the fullness.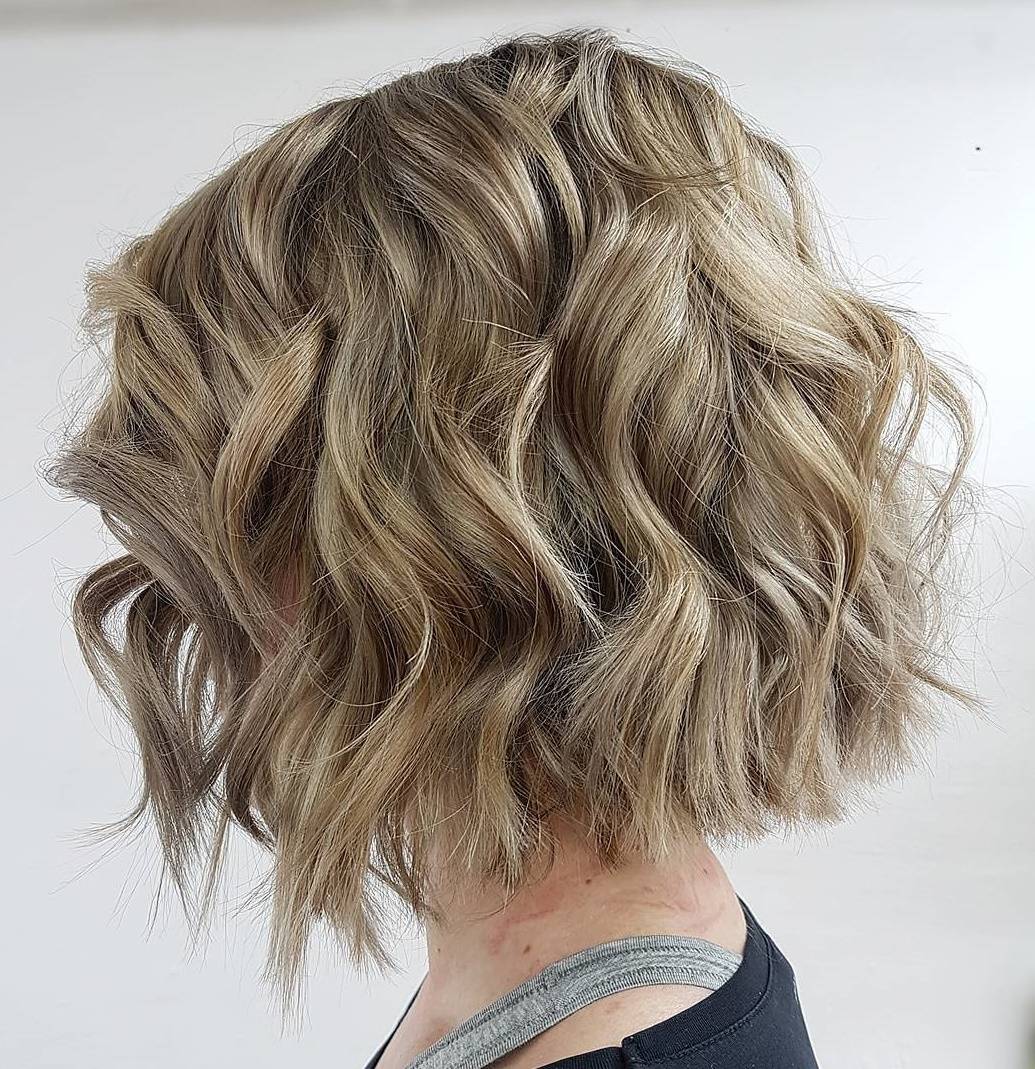 This choppy bob gets the most out of the wavy mane, making it shine with blonde hues and bringing in careless charm.
Flattering Haircuts for All Face Shapes
Unfortunately, some of us are not so lucky to have oval faces, which are undemanding when it comes to hairstyles for short hair. An oval face can pull off almost any cut unless it's extremely length-adding. Round faces can be framed with a wavy or poker-straight bob, but not with heavy layers around cheeks. A pixie with much texture and dimension on top is also among go to's for the Rounds. "For a square face, the ideal haircut is not angular and box-like, as this is only going to emphasize the squareness of your jawline and the outline and width of your forehead," Anthony Nader, Sydney-based celebrity hairdresser, told Daily Mail Australia.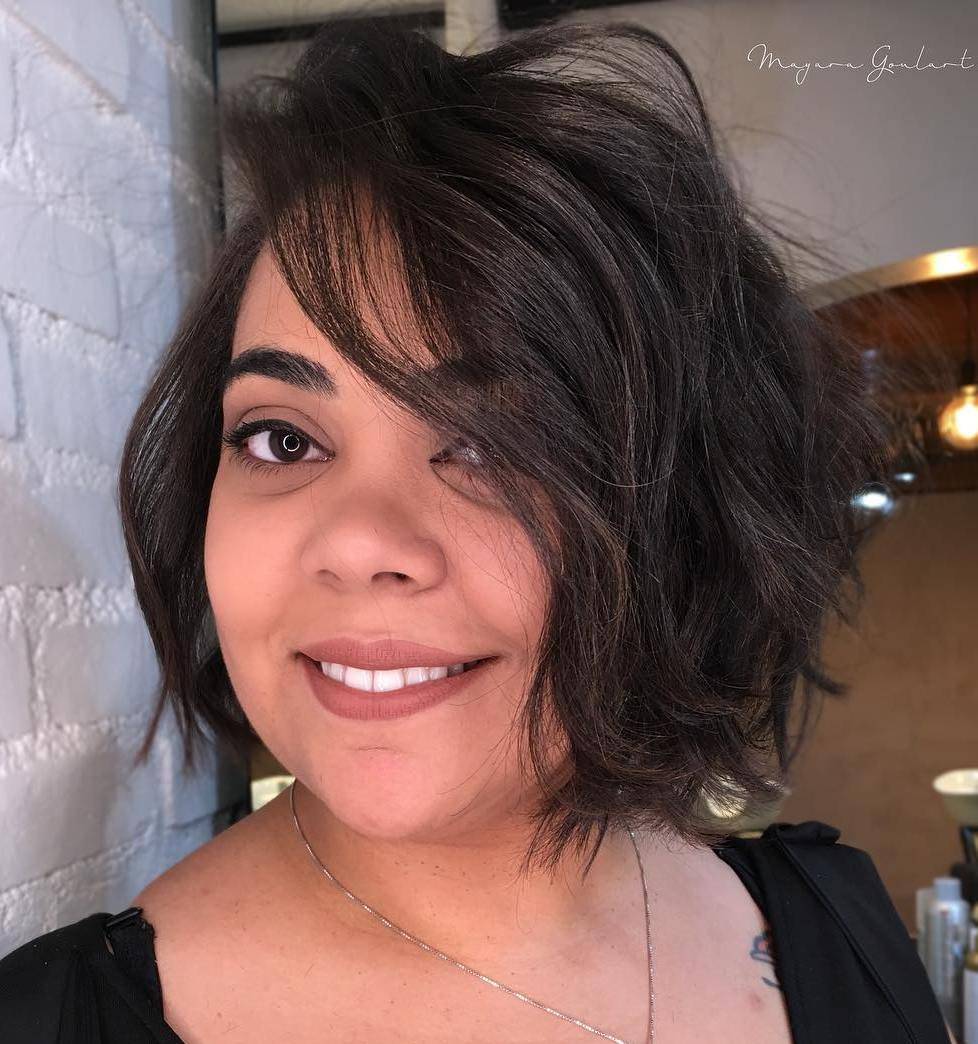 Elevated on top and running down across the face, these shaggy layers coupled with the overall piece-y texture have the power to elongate and slim round faces with double chin.
A chin-length bob with lose waves in the middle and a razored finish on the tips balances oval faces perfectly. Note those lightened ends!
This piece-y bowl cut looks edgy and boasts a nice width-adding effect to offset the long face. And the color scheme is cool and fun.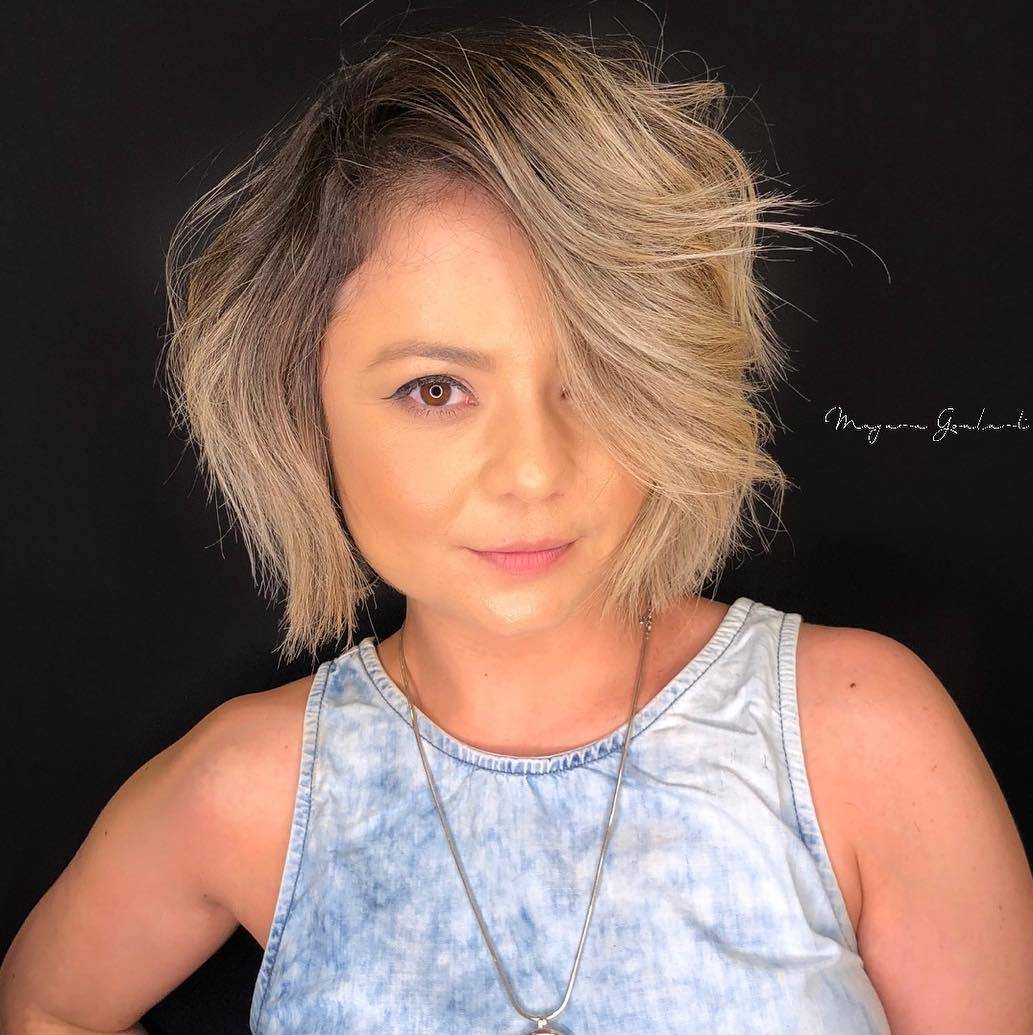 Lose waves and bends do a good job when you need to soften the square jaw line without adding width. We love this flipped out front piece blended into the peek-a-boo bob.
The cool blonde pixie opens this heart shaped face calling attention to the eyes. The side-swept bangs serve to balance the wide forehead.
Gorgeous Short Hairstyles for Black Women
Big hair is one of the trends we expect to see in 2021, so hair experts recommend to go natural with an eye to a chin-length bob with gradual layers for enhanced fullness. A top-heavy pixie with natural definition is another option for black hair to maintain shape, movement and a fresh feel.
If you refuse natural curls, think of a straight bob or easy to manage twists and braids. "To make sure your protective styles are actually protecting your hair, avoid braid styles that cause pain or are too heavy. If you experience excessive discomfort during the installation, inform your stylist so they can adjust the style," recommends Kari Williams, trichologist and hairstylist behind Willow Smith, in her comments to Allure.
When you're on your way to natural black hairstyles, uniquely patterned flat twists are just what you need for a chic look.
A round-shaped cut with beautifully defined and structured spirals make this African American curly hair bounce and shine.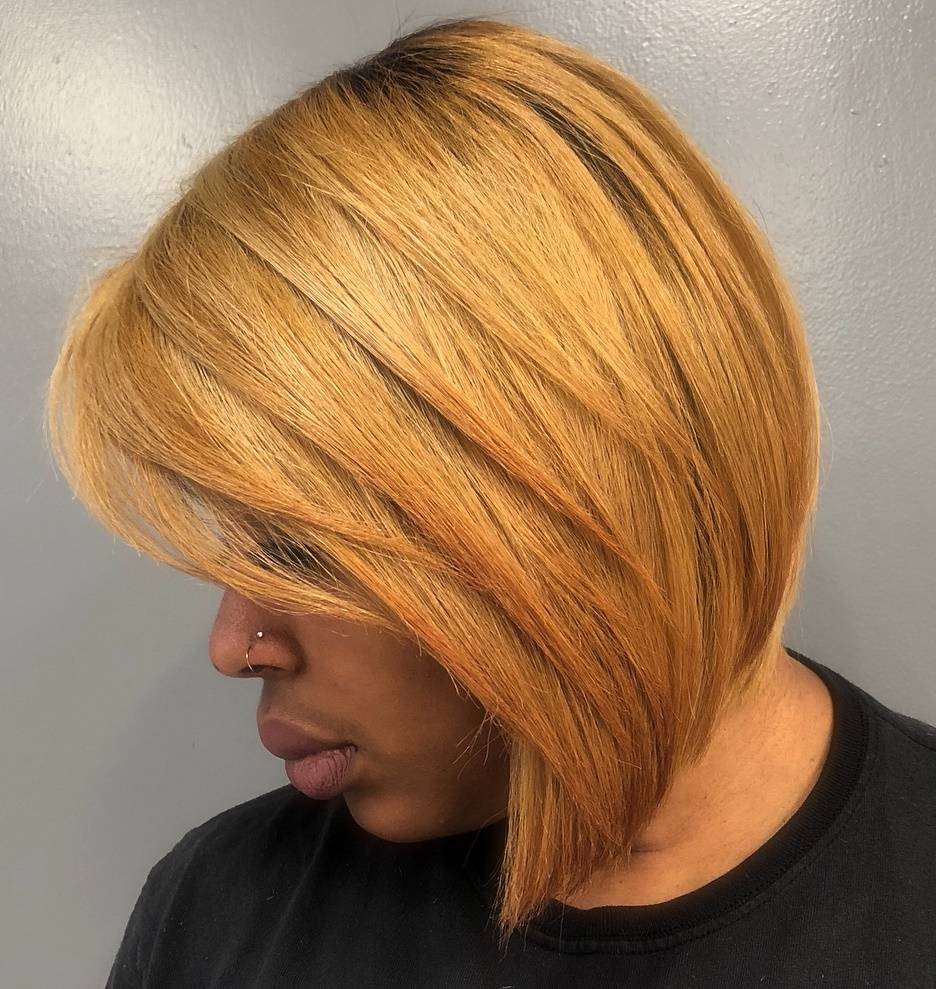 If you give preference to straightened locks, the golden bob with blunt edges and tapered upper layers will emphasize the splendor of thick hair.
When choosing among weave hairstyles, consider a super-sleek and glossy blunt bob with stunning asymmetry.
Get inspired by this braided Mohawk hairdo, juiced up with contrasting coloring on the very tips.
Chic Crops for Ladies Over 50
A short cut is a go-to option for older ladies to slay their age while maintaining a healthy look of their hair. An edgy pixie is an obvious choice since this hairstyle is both perky and feminine. But if you're not ready to take the plunge, go for a longer bob with a blunt perimeter."This cut has seamless layers, if any, to create a look that feels weightier, more structured, and less textured," says Graham Nation, who styled Victoria Beckham, Eva Longoria, and Bebe Rexha, to Refinery29. Indeed, too much slicing can make the hair prone to thinning even scarcer. Here are some examples of how to address the challenge, looking hip and youthful.
When wearing your cut with glasses, it's important to avoid hairstyles overwhelming the face. The stacked bob with side-swept bangs tackles the problem, also making the hair look fuller.
A pixie styled in disconnected pieces is another way to show fine hair to the advantage. Capture this short fringe, delivering a youthful touch.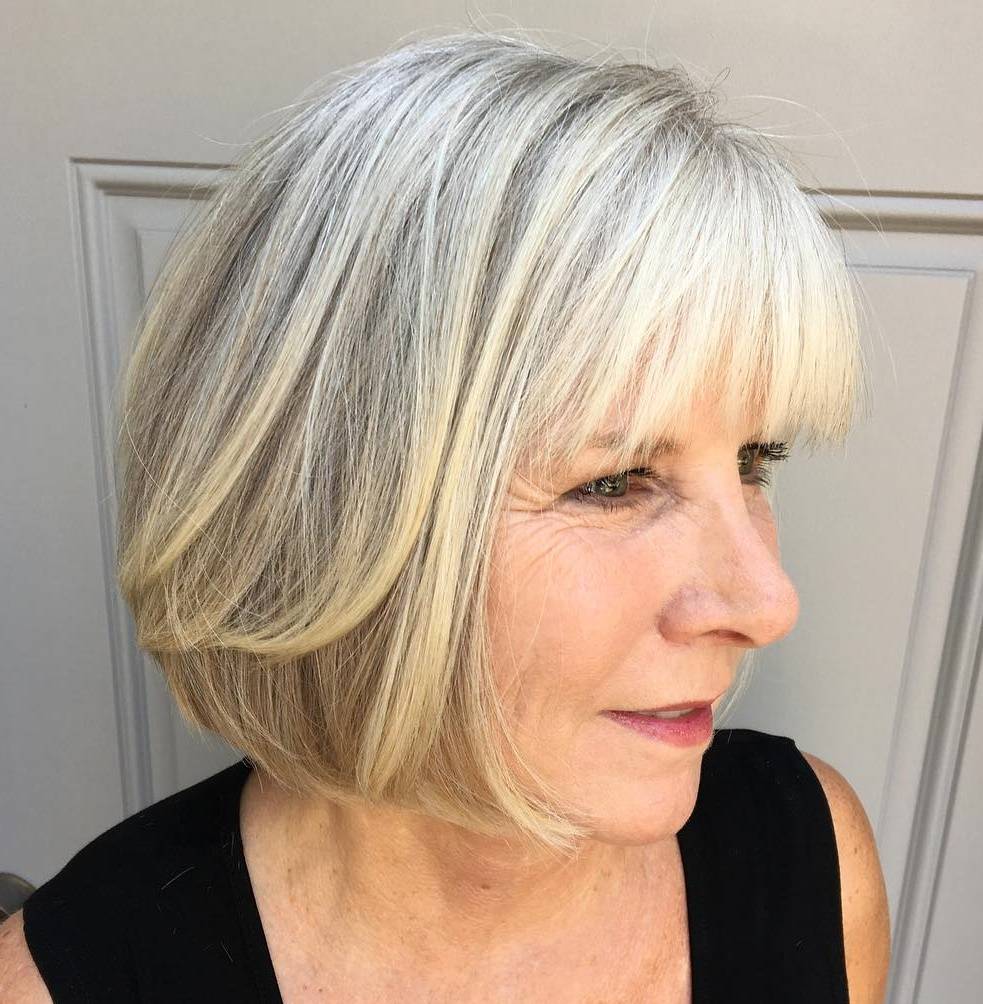 The razor-cut bob with highlights is a flattering style for gray hair over 60. It looks natural and laid-back, while the full choppy fringe brings forward the eyes.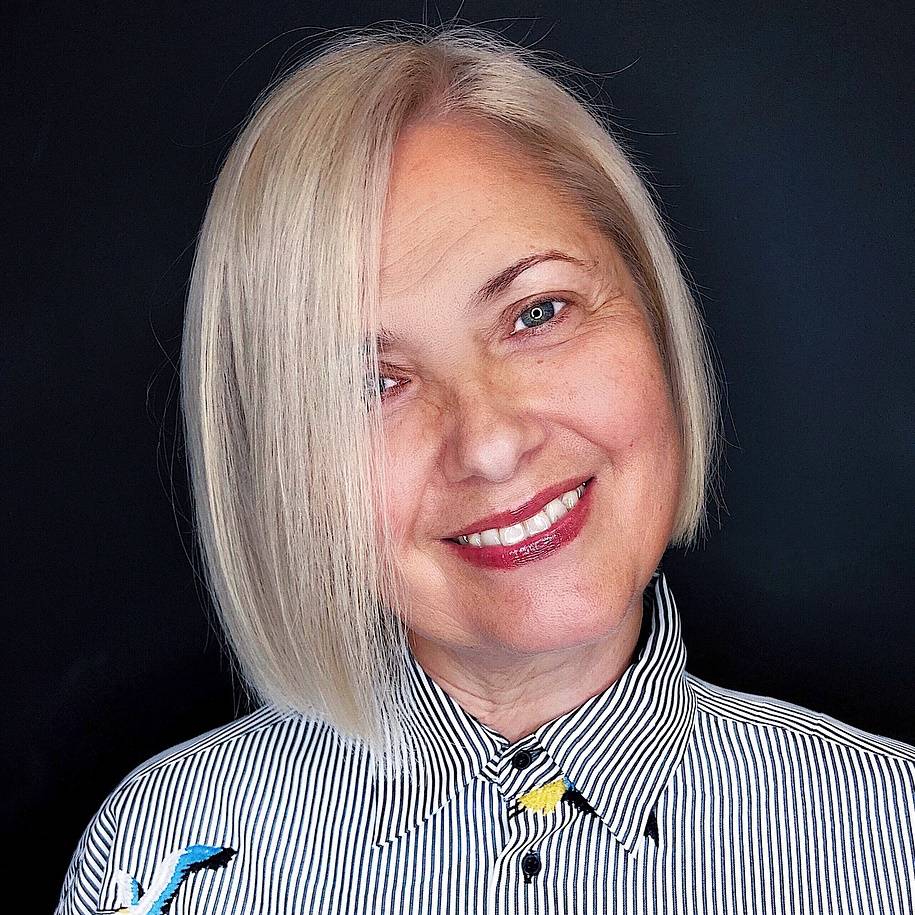 A straight polished bob with a side parting flatters round faces and fine hair – it elongates the first and adds body to the second.
Long live permed hair! Kidding aside, when teamed up with a stylish pixie, bouncy curls knock years and years off your looks.
Vibrant Bob Options for 2021
"Depending on the cut or angling of the bob, you can achieve a chic style that flatters any face shape. Bobs are universal, and will work all year long-styled curly, pin-straight, or with a soft, barely-there wave," says celeb hairstylist Kahh Spence to Refinery29. Yes, this is why we adore the timeless bob, but if you want to keep it on the hotter side, opt for a blunt cut with the front pieces falling between your ears and chin and a bit shorter back. Bending the top layer with your curling iron is a quick way to give a fresh twist to the style. Look through our on-trend bob lengths and textures to find inspo.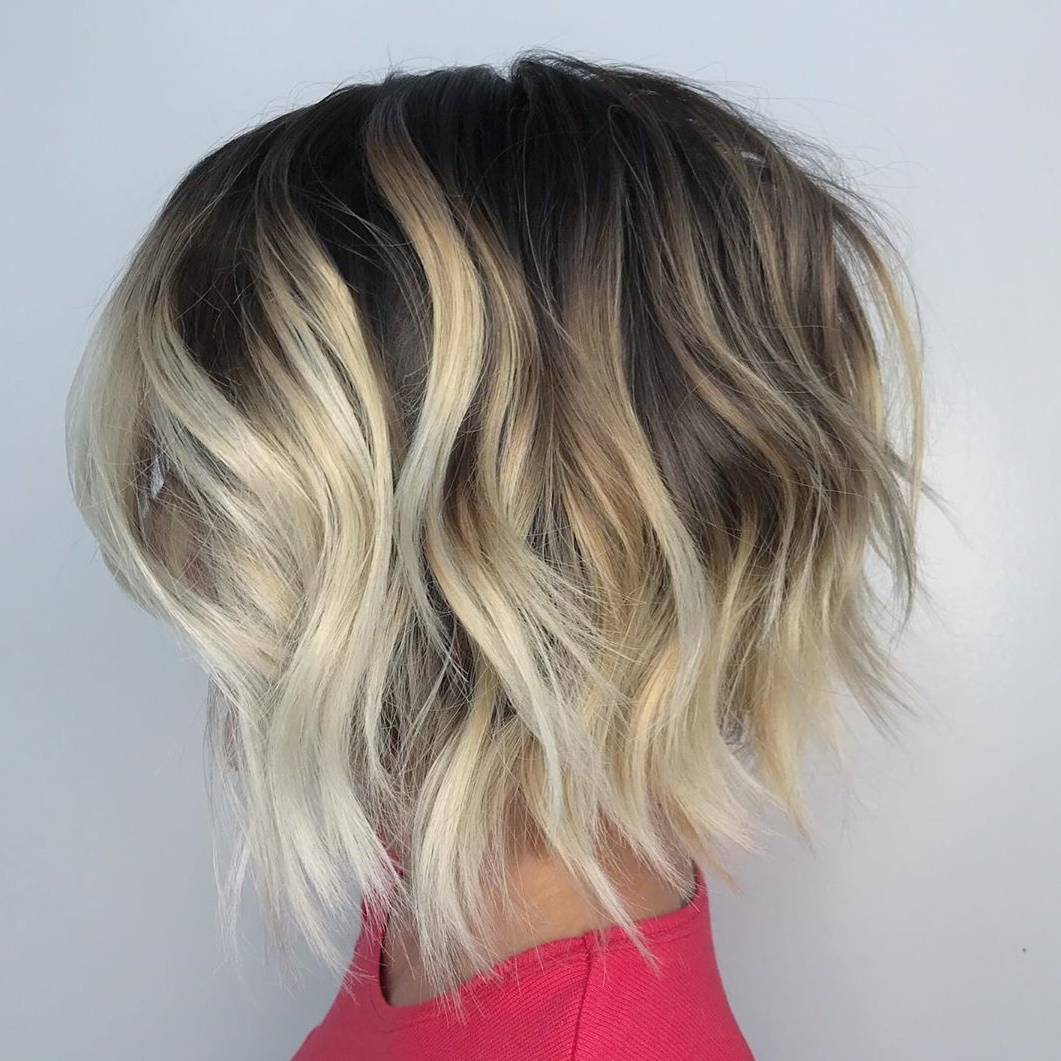 This layered bob pops up with textured waves and a creative color transition that adds vibe and depth to the hair.
If you have straight tresses, try a very short bob with an undercut at the back and piece-y layers throughout the cut.
This classy 'do comes with bangs that are angled to the temples. Together with bended side locks, they frame the face flatteringly.
A stacked bob ties with both wavy and straight hair, creating dimension at the back, while leaving a plethora of length in the front.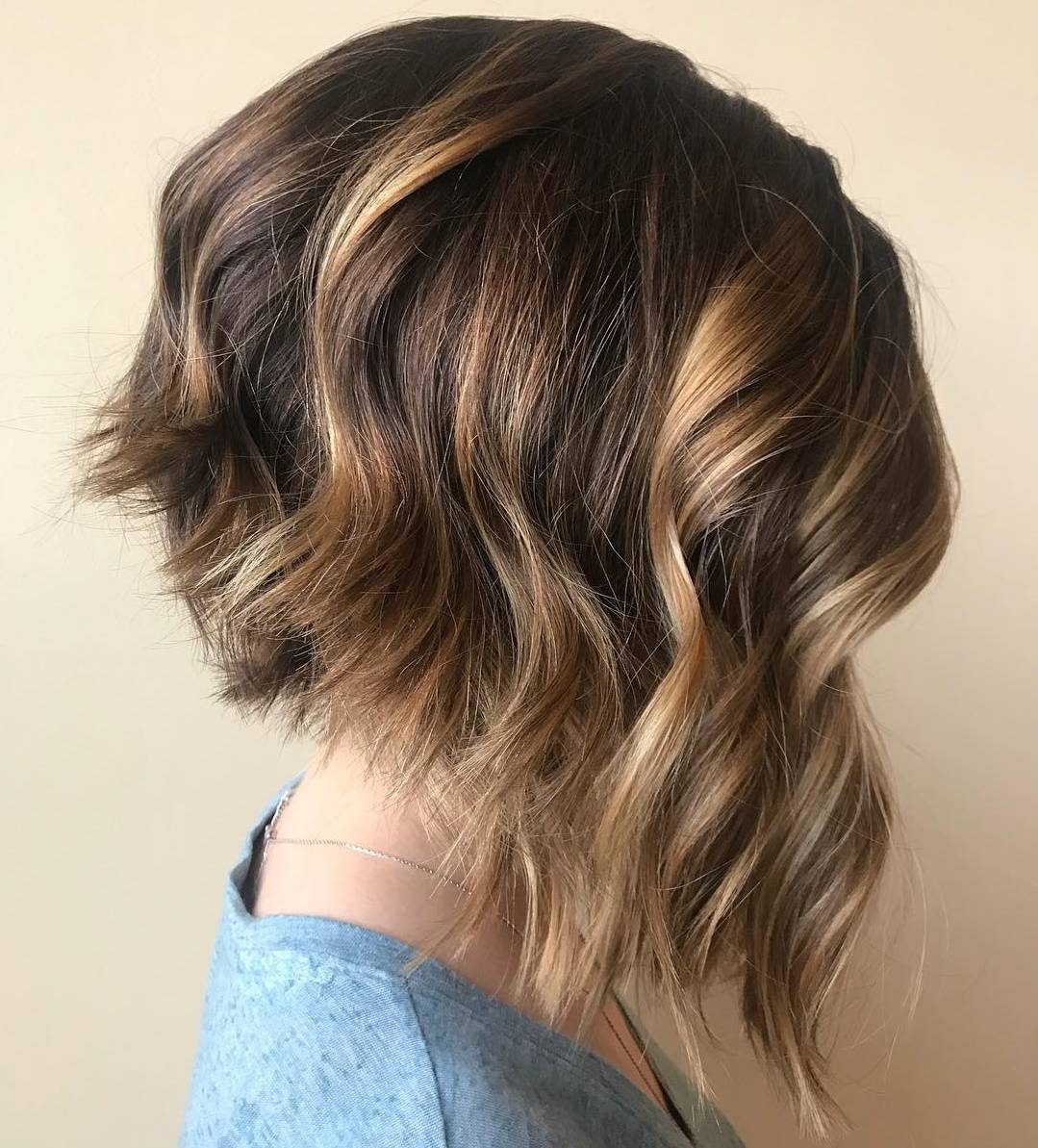 And this inverted cut shows how you can transform your hairstyle through choppy ends and loose waves.
Braided Looks to Take on Board This Year
Braided hairstyles for short hair are in fashion, but we have to bite on new trends like micro braids. "Micro braids are set to be big and were seen across multiple SS19 shows […]. Whether positioned delicately and intricately under the hairline to add volume or carefully constructed across the parting, braids were big across the catwalks this season. Usually seen as romantic and delicate, this season they were used to add tension and attitude to the overall look," says Zoe Irwin, UK-based Wella color trend expert and ghd ambassador, to Elle. Well, modern braided looks boast versatility, and here are some of the cool options to consider for short hairdos.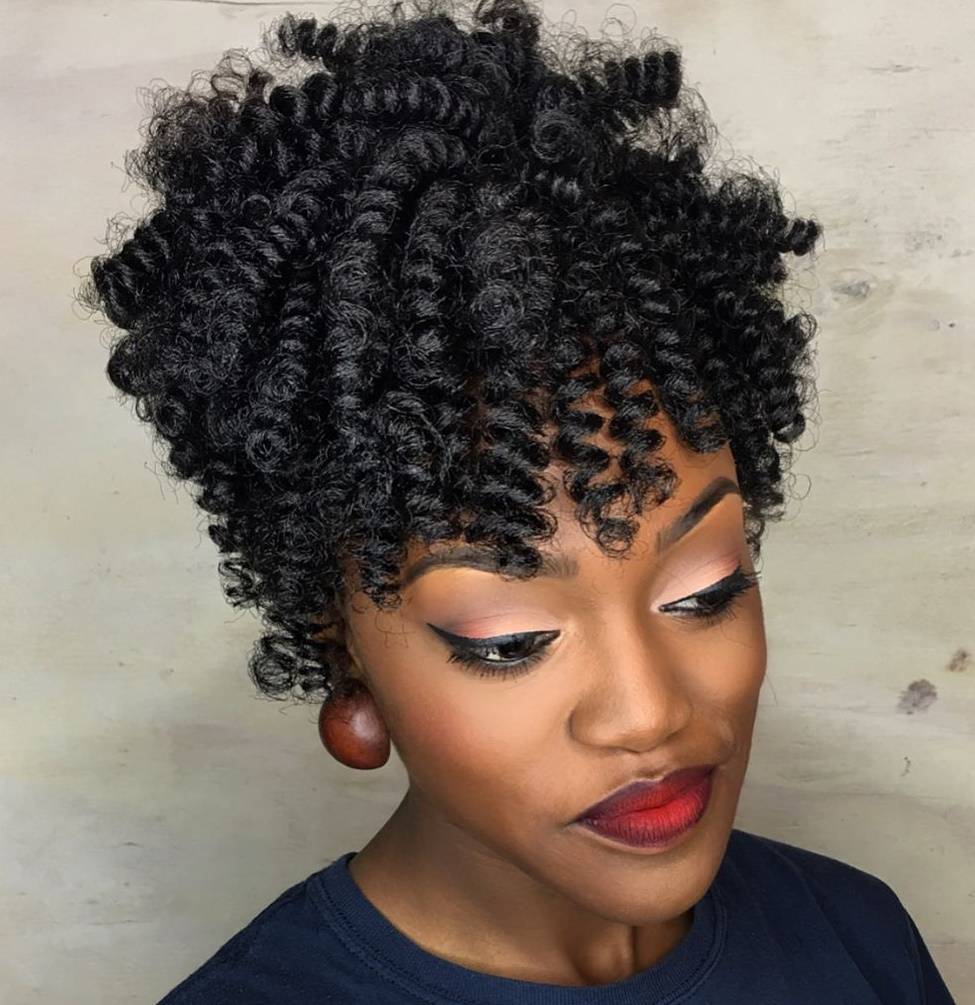 A short hairstyle with crochet braids?! This can be fun! Look at this awesome shape that gained in volume and texture due to extensions.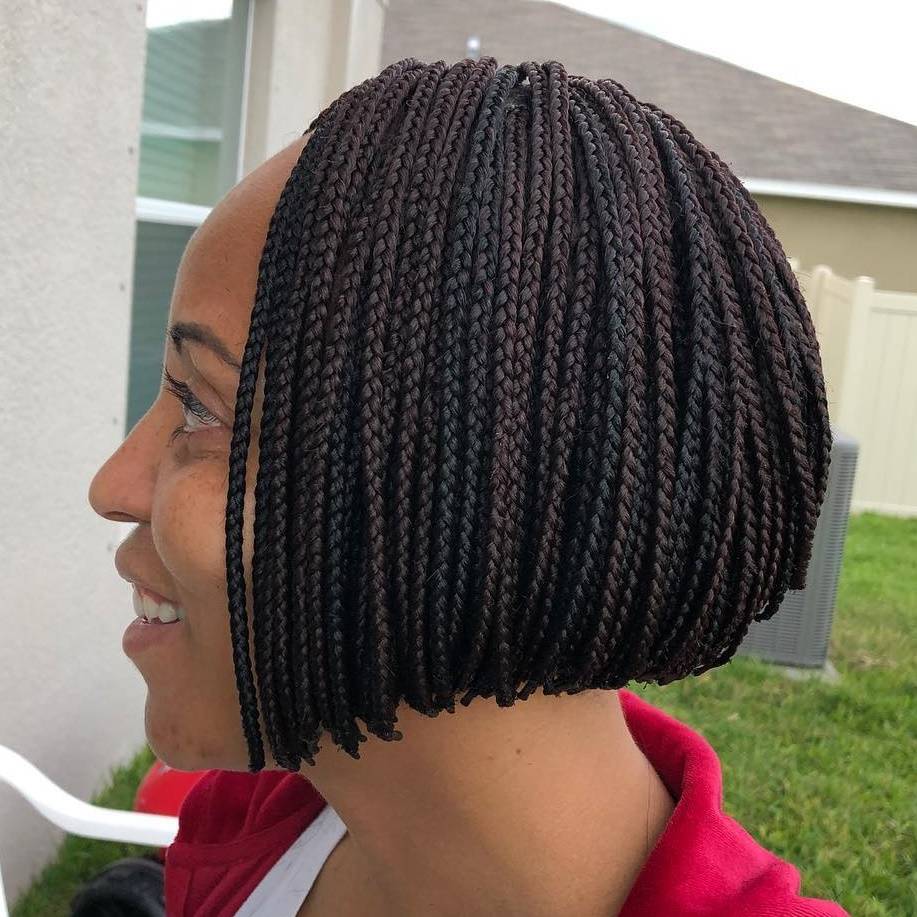 The cute bob created from box braids is one of our favorite African American hairstyles for its universality and classiness.
Don't hesitate to add a messy French braid to your routine short hairstyle for a fresh and unexpected look. If you have long bangs, incorporate them into the basketwork.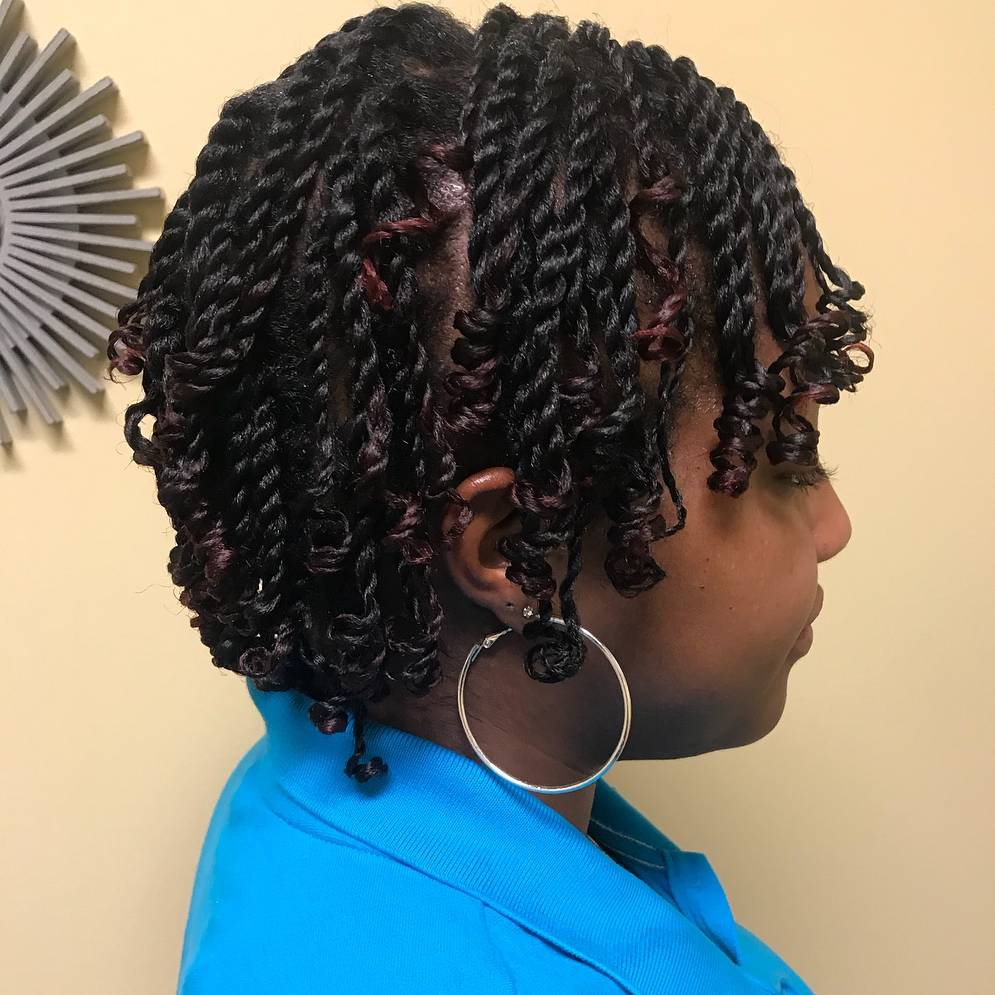 If you can't braid, twist! This playful hairdo is all two-strand twists, ending with little spirals for more fun.
However, you can get an elegant 'do instead, like this exquisite silky straight bob with a horizontal lace-like braid.
10 Best Short Hairstyles Ideas to Steal for 2021
From '80s short hairstyles with voluminous tops to provocative dreadlocks and elegant updos, the sky is the limit for today's hair. Depending on your lifestyle and occasion, you can tailor crops to your needs, since there are no taboos in hair vogue, except for unflattering 'dos. But if you are interested in the hottest details, think of giving curtain bangs to your bob or getting a grown-out pixie, since pros believe they will be huge in 2021. If you're committed to the last year's bed-head waves, go on enjoining the style. "This style is great because you look polished, but not like you tried too hard. […] The hair isn't stiff, so you can easily flip the hair from side-to-side, and it can easily go with jeans and a T-shirt or a chic cocktail dress," Justine Marjan, celeb hairstylist who works with Khloé Kardashian and Ashley Graham, told InStyle.
This softly layered bob is both airy and textured thanks to the sliced tips and a feathered finish.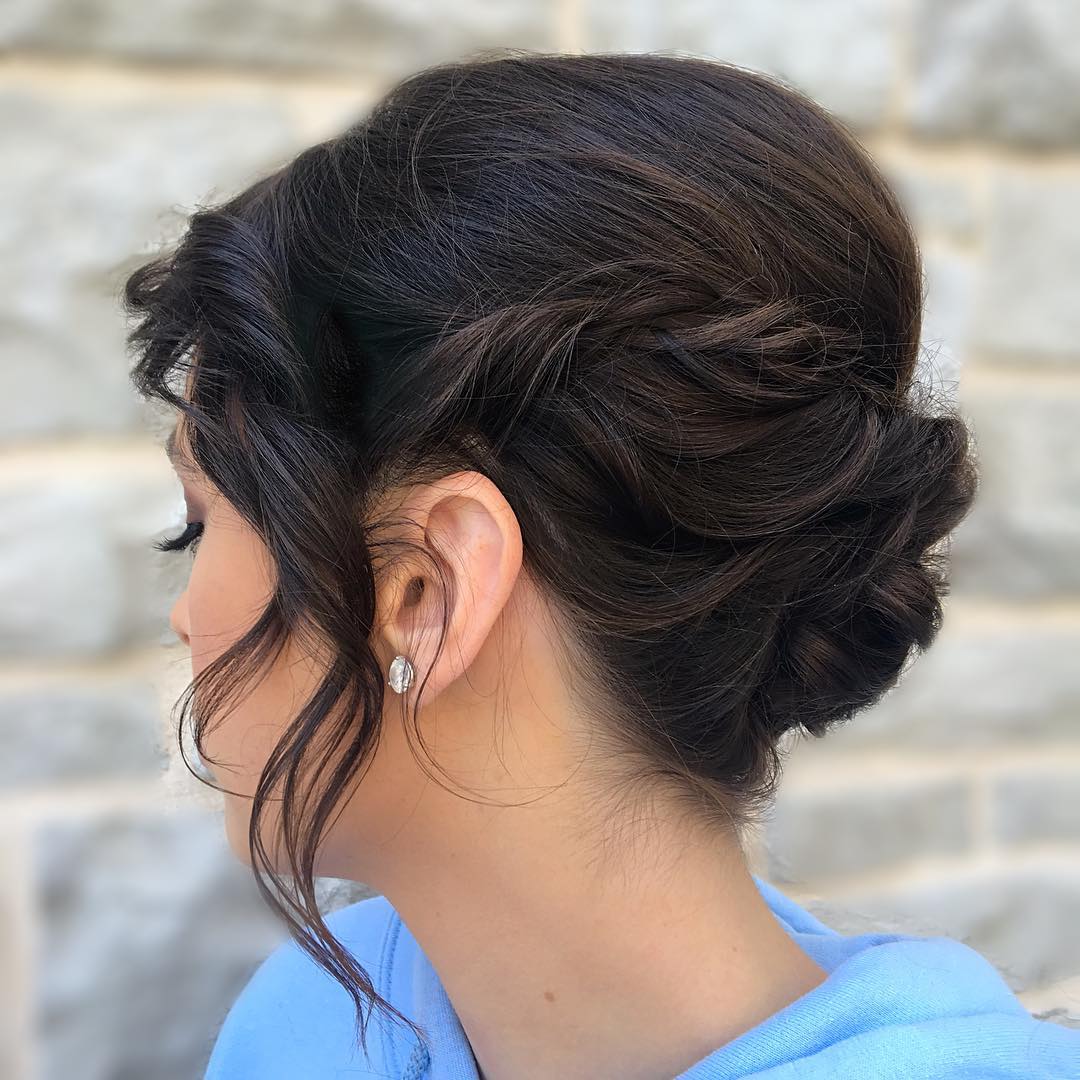 Prom hairstyles are doable on short tresses which is proved by this romantic updo with a bouffant and twisted back.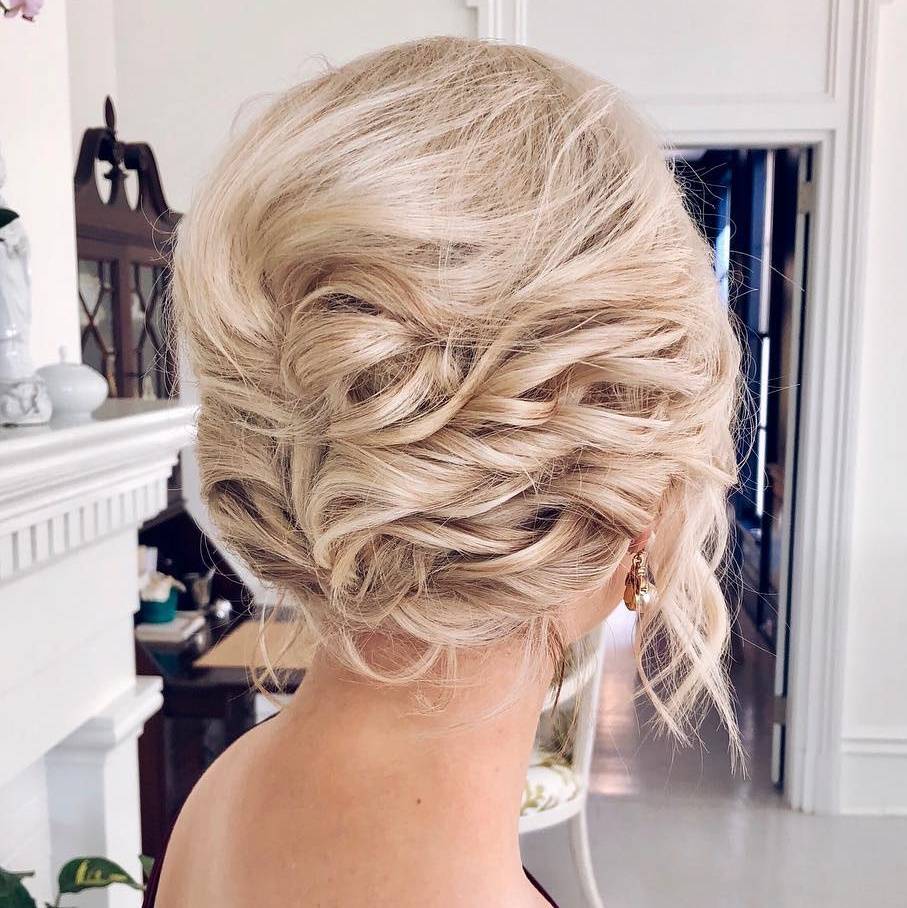 This is an amazing choice for a wedding – loosely twisted side locks handsomely packed at the nape.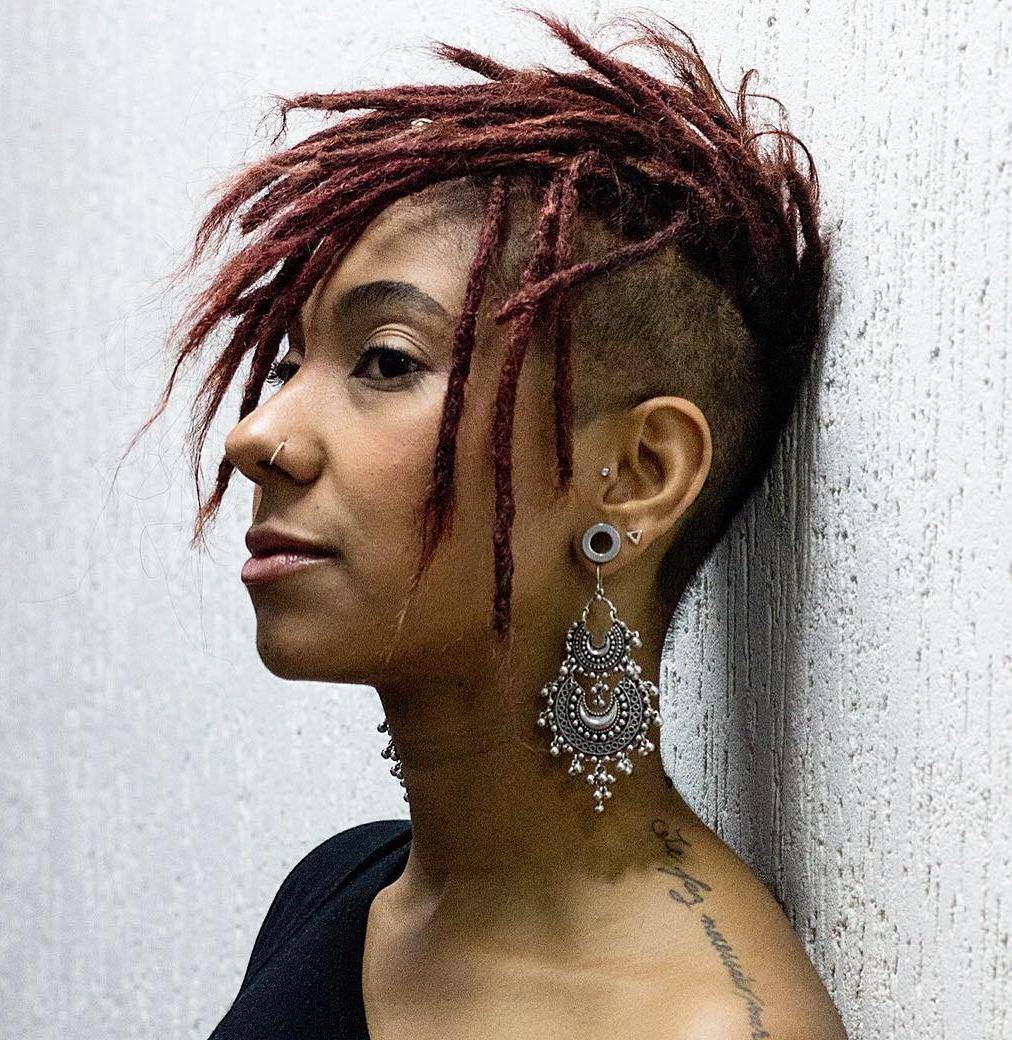 Want a statement 'do? Combine a buzz cut on the sides and a dread style on the top, spicing it up with a unique color.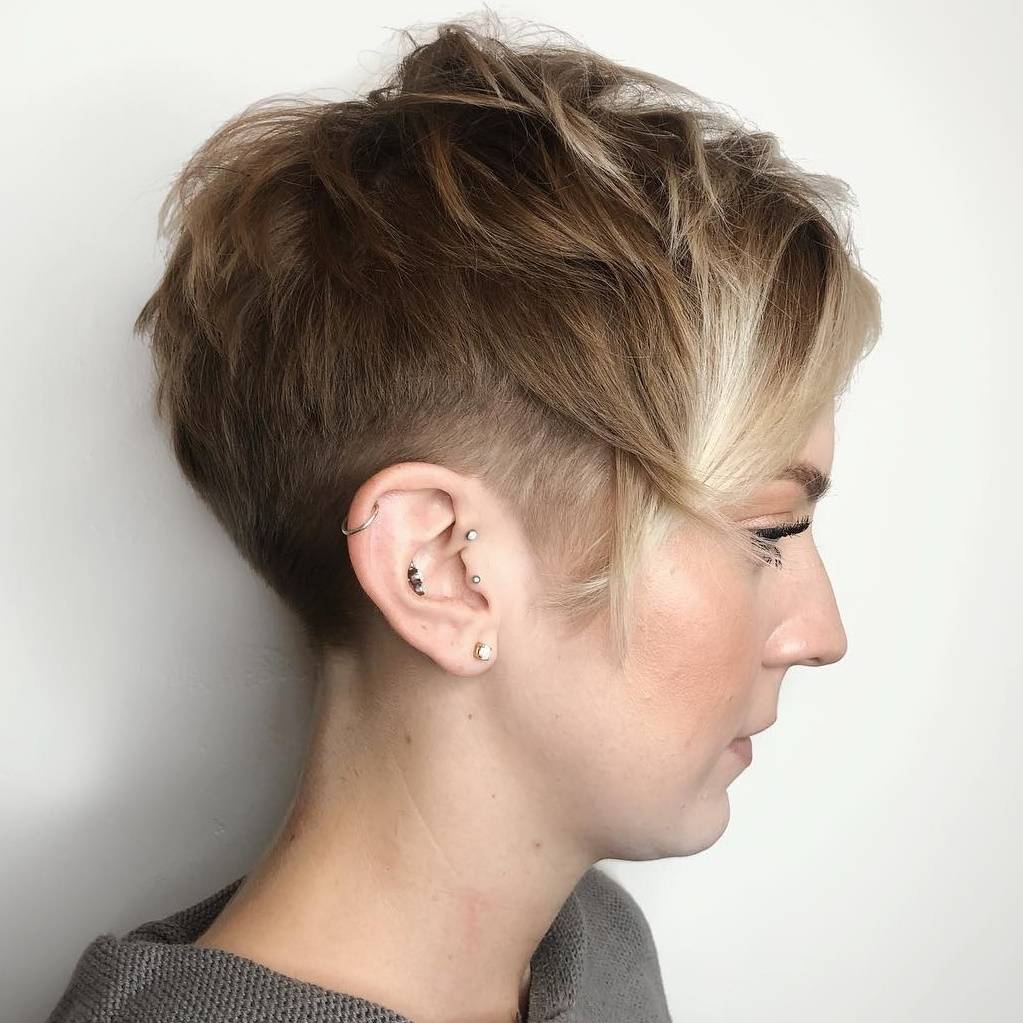 Go for a much softer, yet daring look with a pixie cut that boasts disconnected layers and a light brown color set off by dramatic white flares.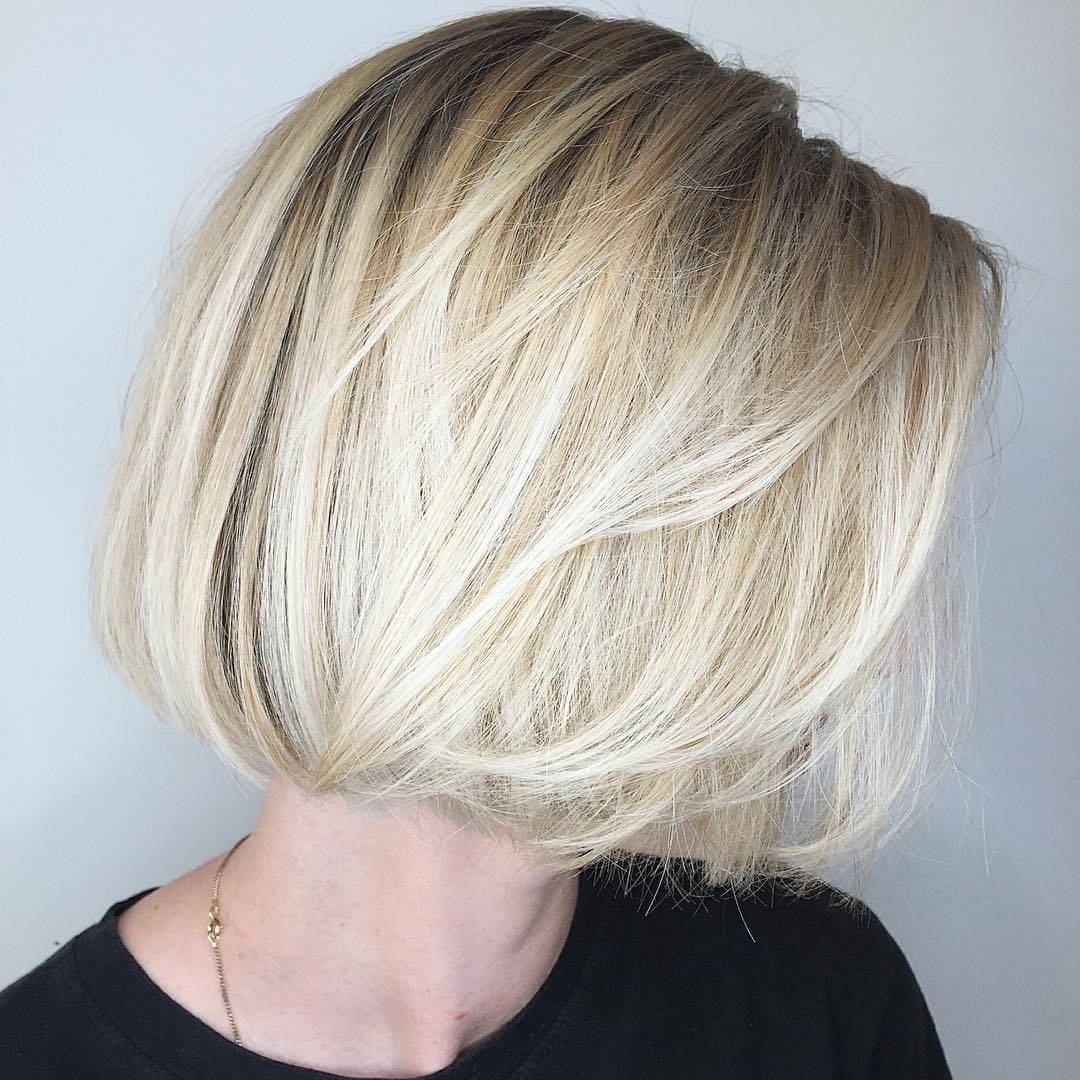 This blonde bob features darker roots and a smooth color transition for added depth and a more natural feel.
A shiny chin-length bob can be transformed into a one-of-a-kind half updo, formed by loosely pinned locks.
If you want something sassy and creatively different, think of a bold pixie with a buzz cut on the sides and back crowned with longer spiky strands on top.
A straight bob can be turned into a formal 'do in many ways – just backcomb the top, pin up side locks the way you like and add a laid-back sock bun.
A messy finish is encouraged, so you are free to embrace the wash-and-go style shown on the photo with a few texturizing products at hand.
Now you have the widest choice of trendy crops for both routine wear and special moments like homecoming or wedding. Choose a cut and styling based on your hair texture, bone structure and lifestyle, while heeding advice from A-list professionals. And when you get your new cool chop, make sure to share it with us through Instagram!