Your face shape, hair texture and personality – these are cornerstones to finding the perfect bob haircut. Hair experts say that the bob fits almost any woman with very few exceptions. So, the problem is to figure out which bob is destined for you. There are different types of bobs – blunt, A-line, stacked, straight, wavy, choppy and more. Make yourself comfortable and delve into the world of bob haircuts and hairstyles with us.
Choosing Haircut by Hair Length
It's the first thing you bump into when researching bob hairstyles. Though historically the bob originated from a short cut of about the ear length, present-day versions can flow below the ears and even down to the collarbone. Obviously, the length of the haircut can change any silhouette dramatically, and you need to decide how much you are ready to show.
Long Bob Hairstyles for Those Who Need Hair Blanket
The long bob, often reduced to lob, is a shoulder-skimming alternative to the classic bob haircut. When looking for a modern cut to get rid of your long tresses or, vice versa, when growing out your short hair, the lob should be the first option to consider. "The lob is such a popular style because it is a striking look, and yet you don't have to commit to having short or long hair," said Earl Simms, celebrity stylist and Kerluxe ambassador, to Glamour. You can wear your lob loose or put it up, style it polished or tousled, and find one from a variety of long bob styles that flatters you most.
This long wavy bob arrests the eye with its distinct shape and mix of textures. It's a popping contrast of even and messy, complimented with an elevated crown and a volume-adding side parting.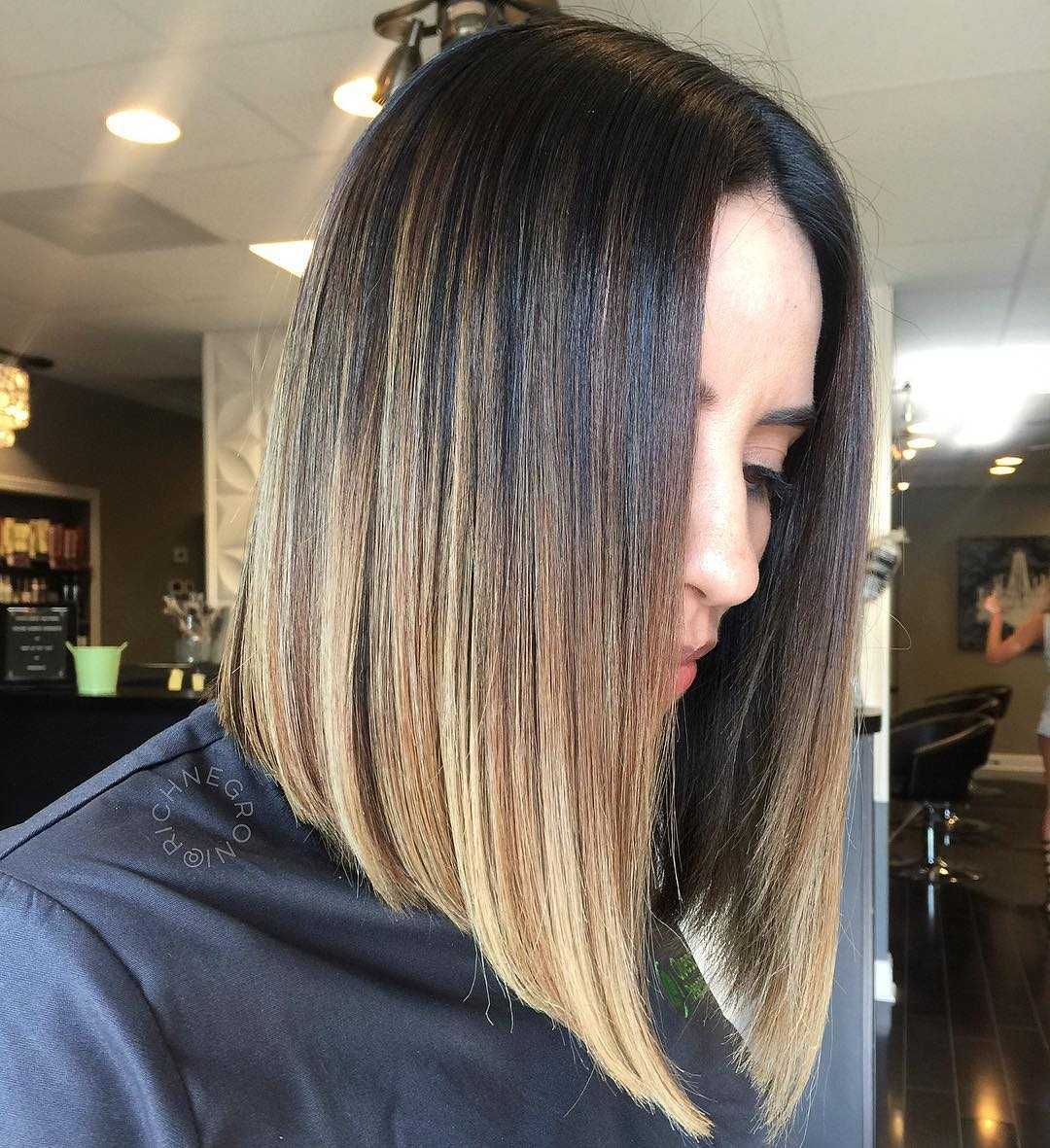 This shoulder length blunt bob is a hands-down winner for showcasing beautiful balayage or ombre transitions. Besides, blunt ends create the required body when it comes to fine hair.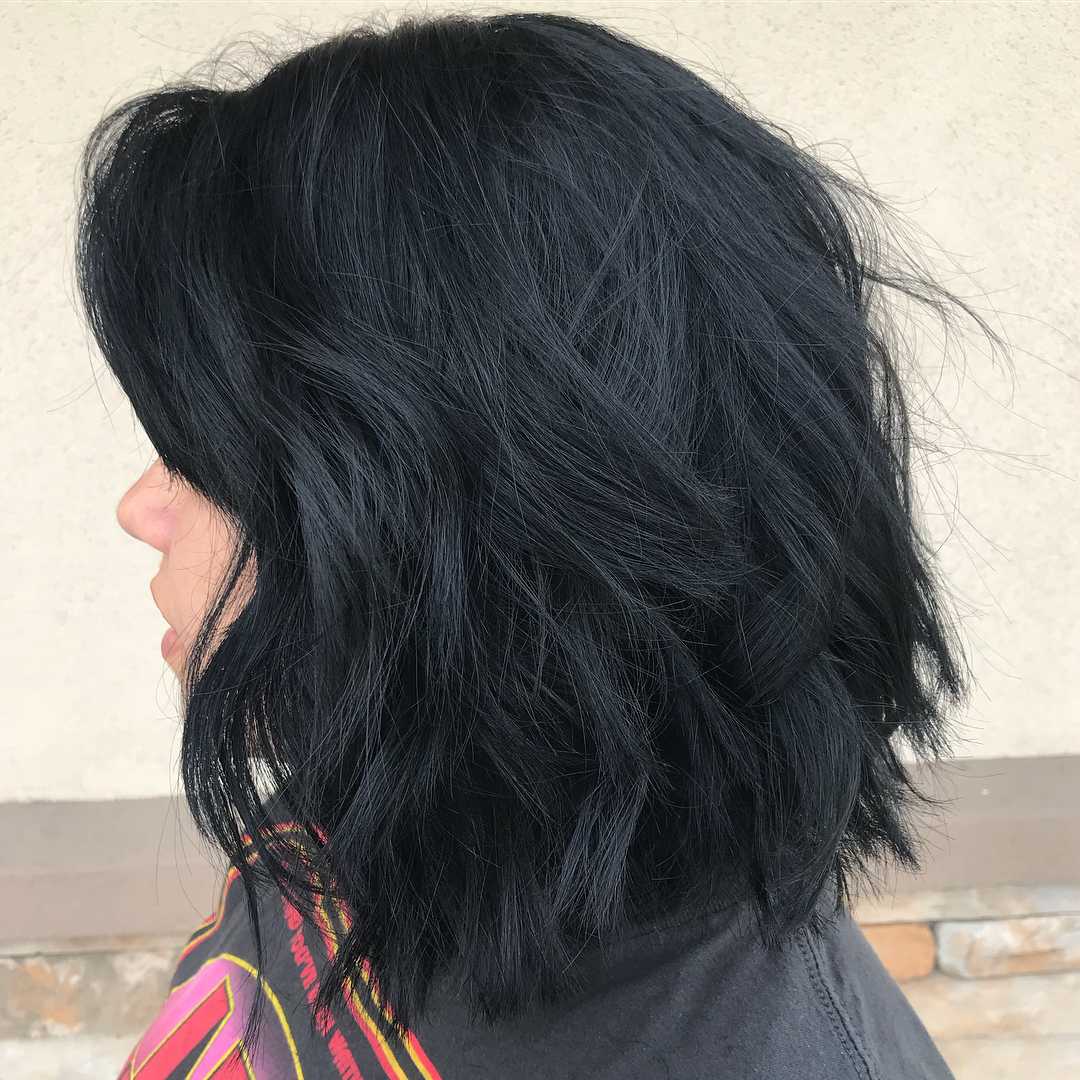 Bob hairstyles are the best bet for women with thick hair. The black hair is handsomely chopped to take out some weight, while gaining texture and movement.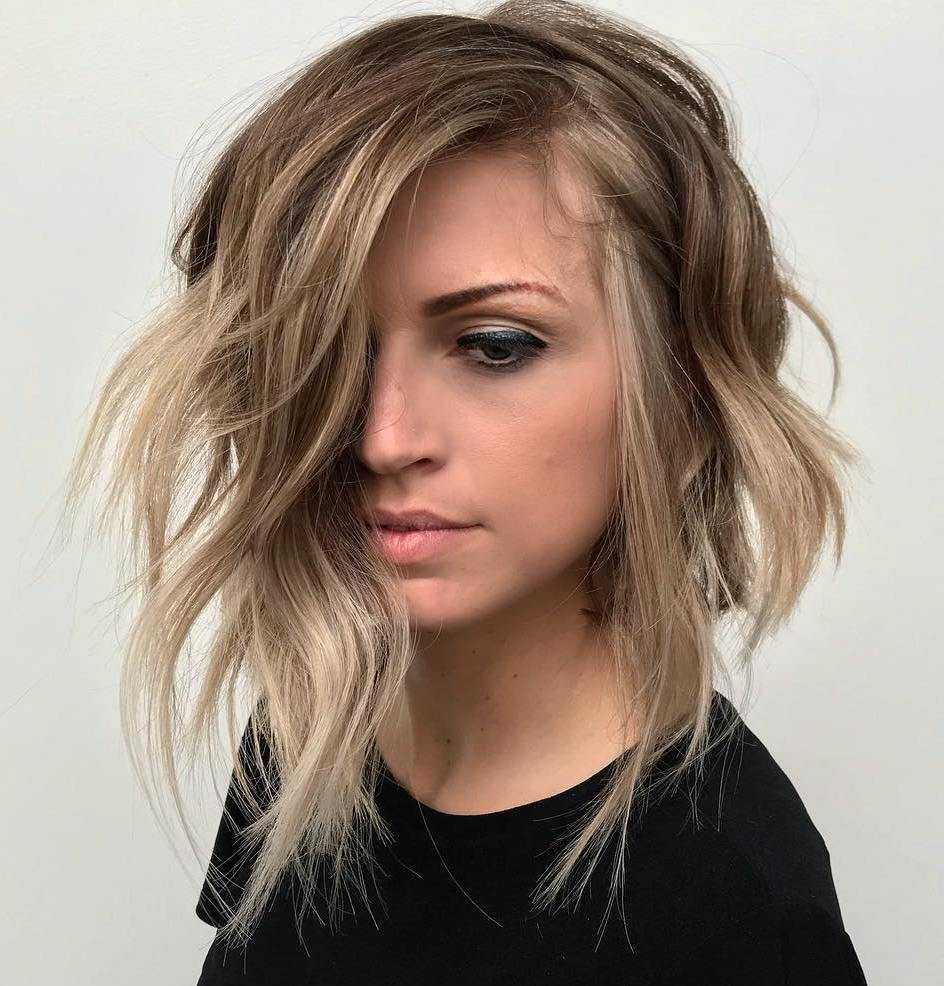 If you find a straight bob too boring, consider this messy angled bob. Just look how wonderfully flirty bob hairstyles can be! Don't forget to ask for razor cutting to get this airy feel.
We know that the lob works great with bangs, and we absolutely love this blonde hair, since it creatively incorporates the bang into the overall color scheme.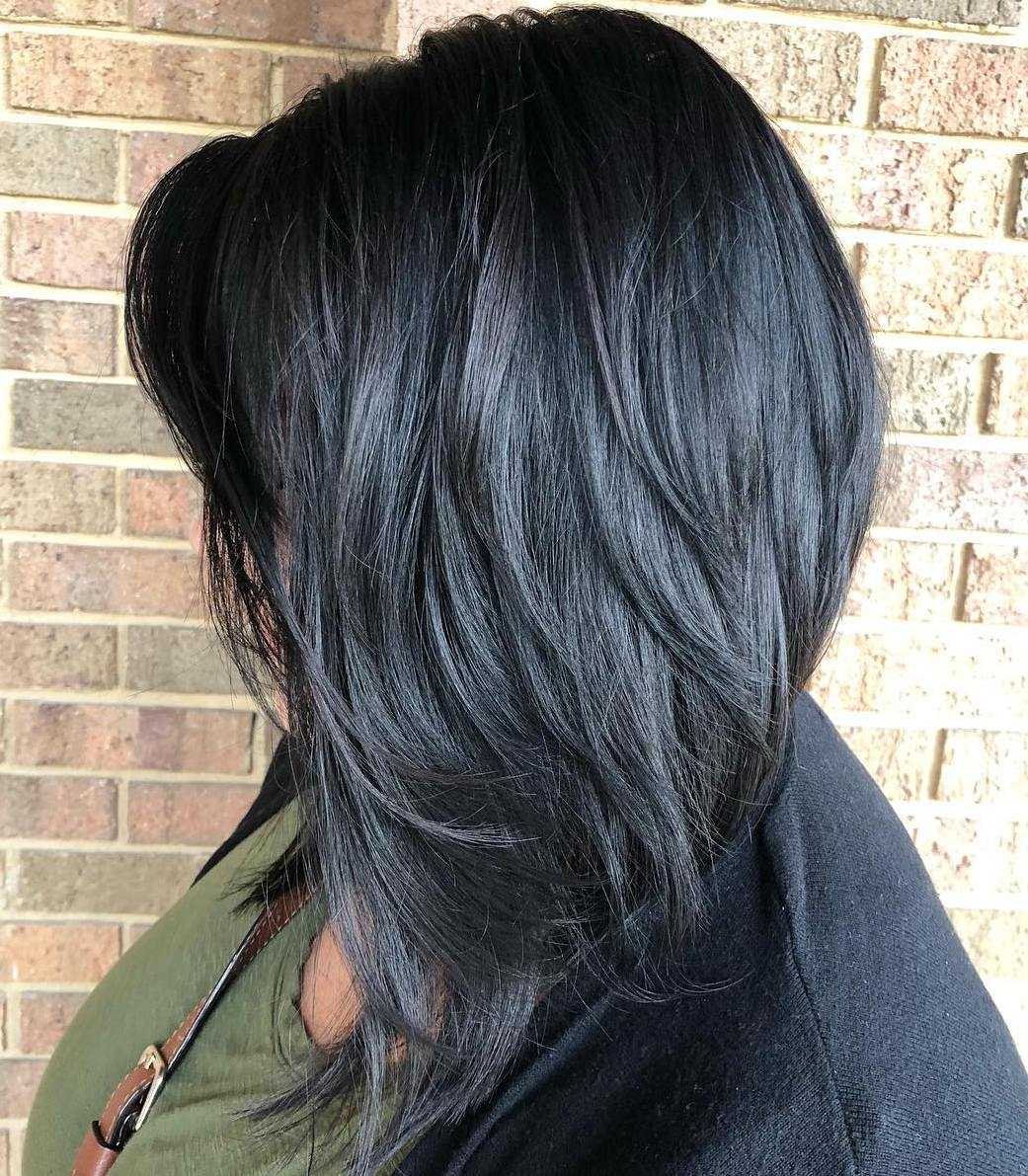 A layered bob is a thing if you want to reduce thickness. This graduated long bob helps to make the heavy tresses more dynamic, debulked and touchable.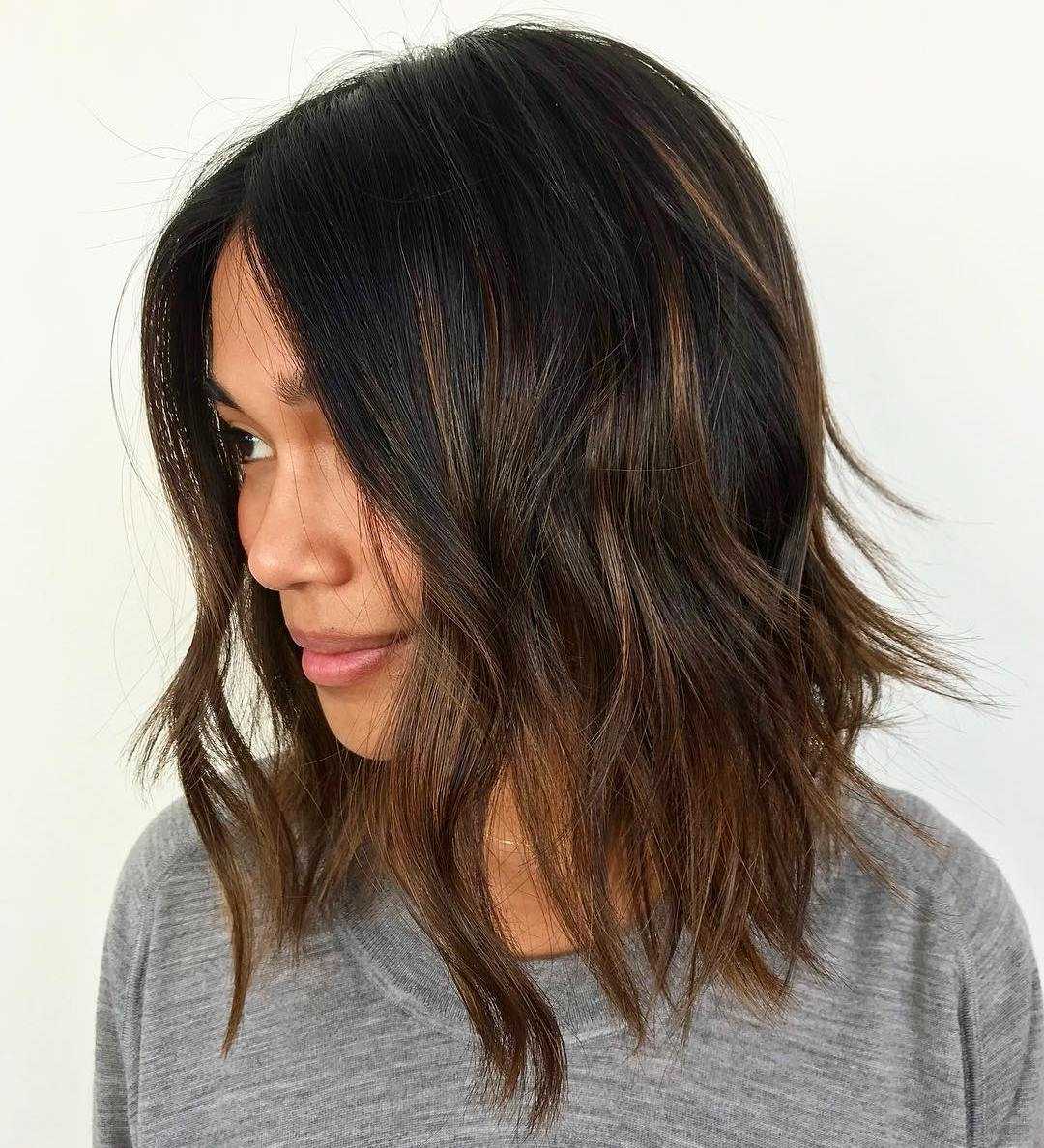 Searching for decent mid length options? Look how this brunette got her hair brightened up with a woody balayage and a shaggy bob cut. Low maintenance is guaranteed, in addition to a sexy hairstyle.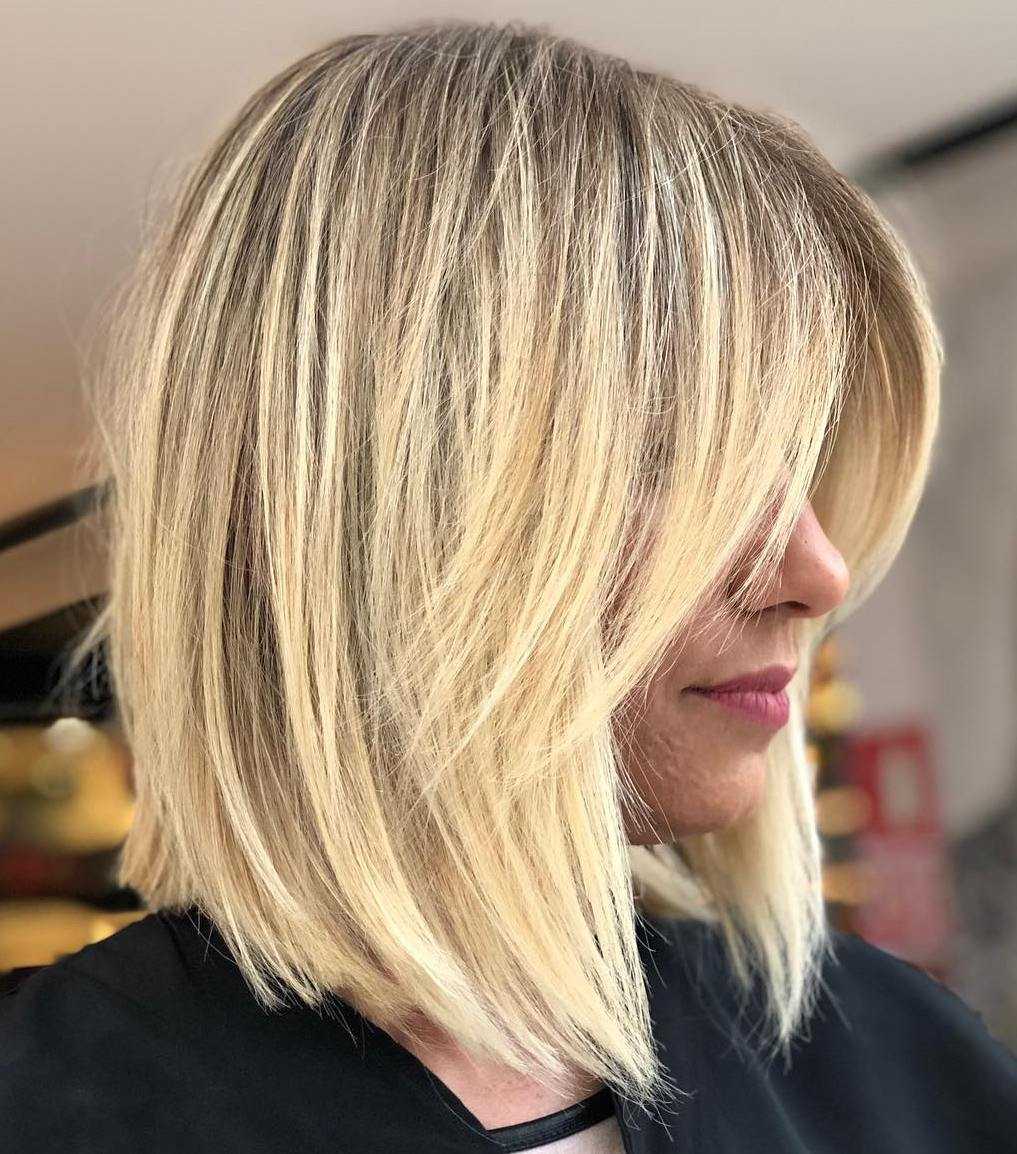 The color play and gorgeous bangs make this blonde bob shine. While shadow roots add some depth, the long swoopy curtain bang, parted down the middle, frames the face and creates movement.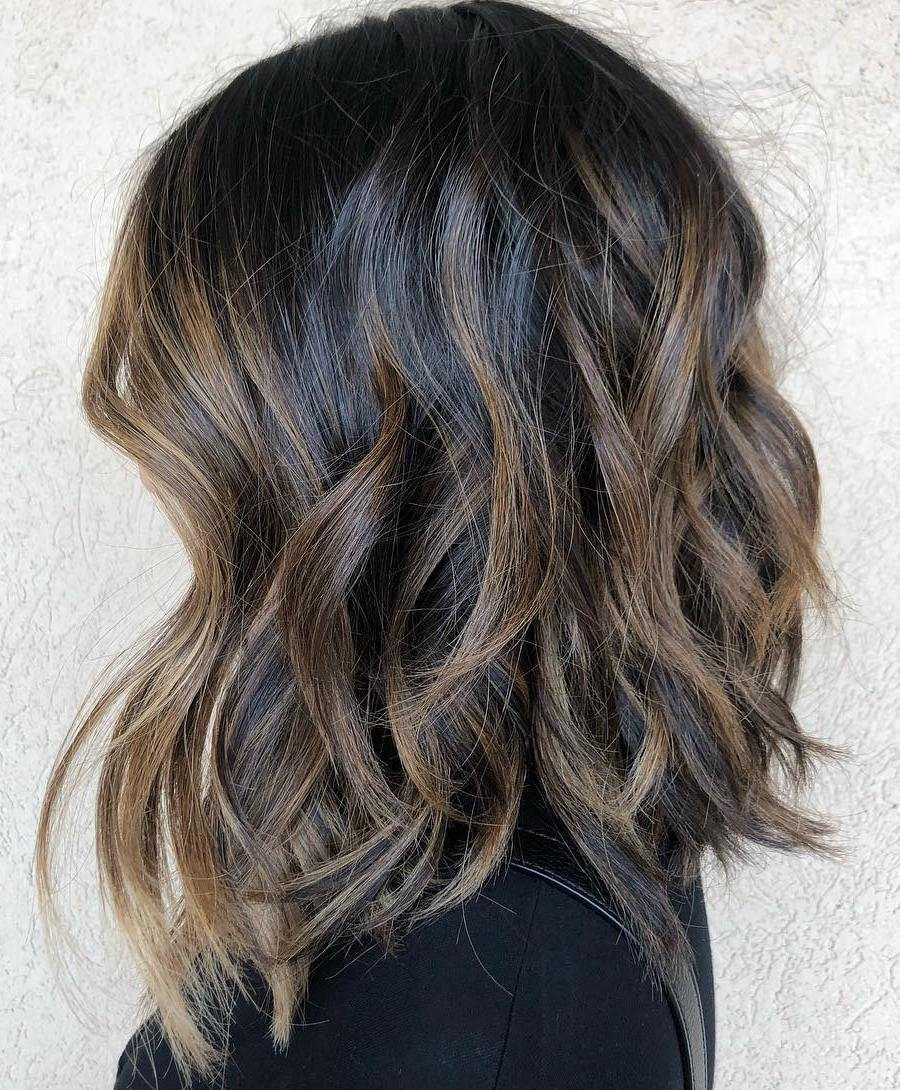 Dark-haired ladies should definitely bookmark this inverted wavy bob. It is fashionably disheveled, textured, and it just radiates the admirable color transition.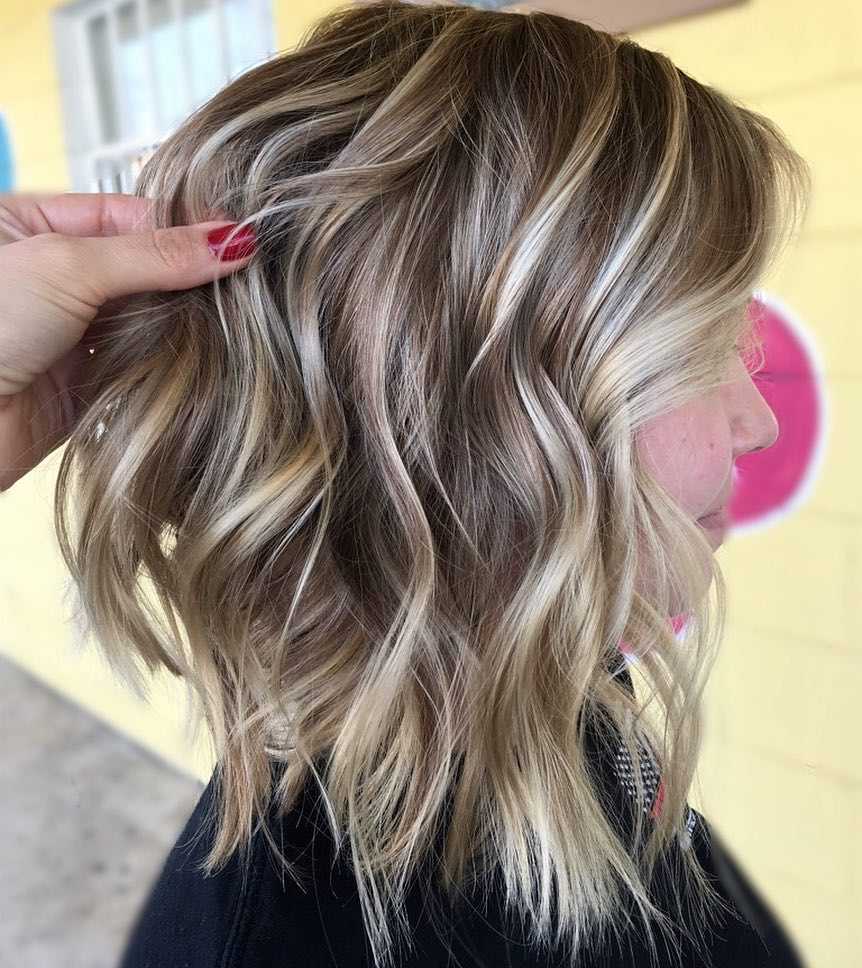 However, with this hairstyle you can arrive at the same edgy look, but in a lighter version. Highlights from the professional's hand work wonders.
Medium Bob for Easy Maintenance
Medium bob haircuts are diverse in lengths, shapes and textures to suit any taste, but we also praise them for easy maintenance. Unlike the short bob that is more demanding in styling, the mid-length allows for this effortless wash and go look, which is so hot today. However, the above-the-shoulder haircut has some limitations. "If your shoulders are extra wide or if your neck is really short, I will probably encourage a different style, either longer or shorter," says Kristin Ess, celeb hair magician and self-named brand founder, in her post. Keeping this in mind, let's find out which one of bob hairstyles ticks all the boxes for you.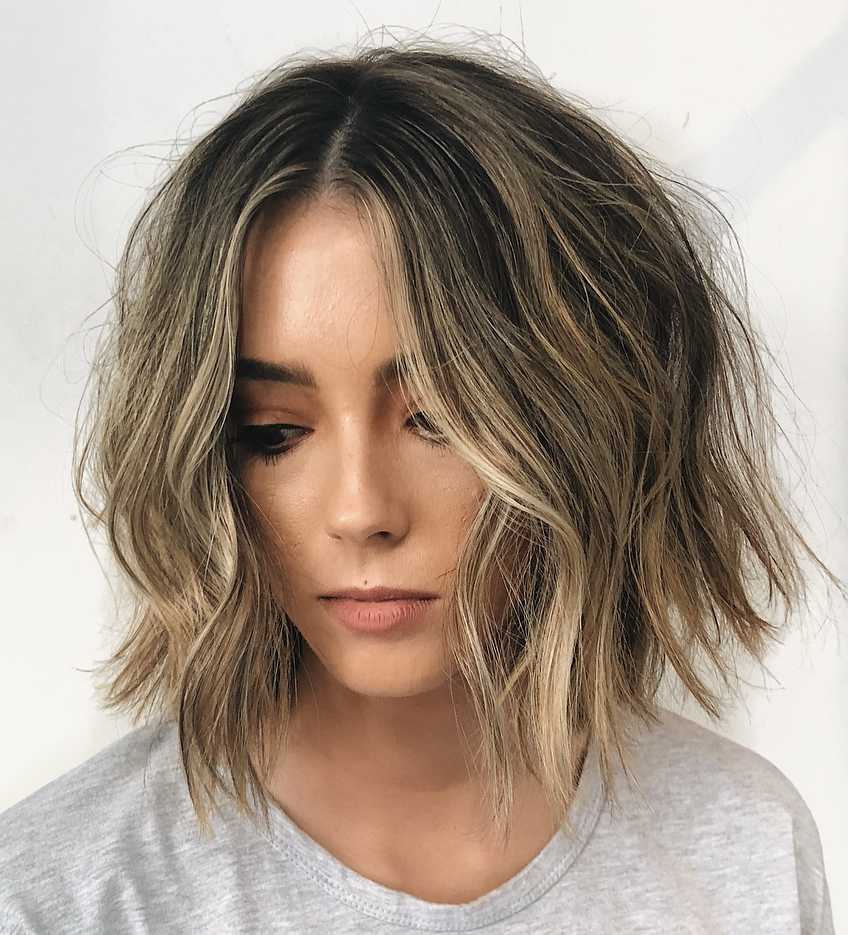 Girls with fine hair should really take on board this trendy bedhead look for its volumizing effect and textured touch.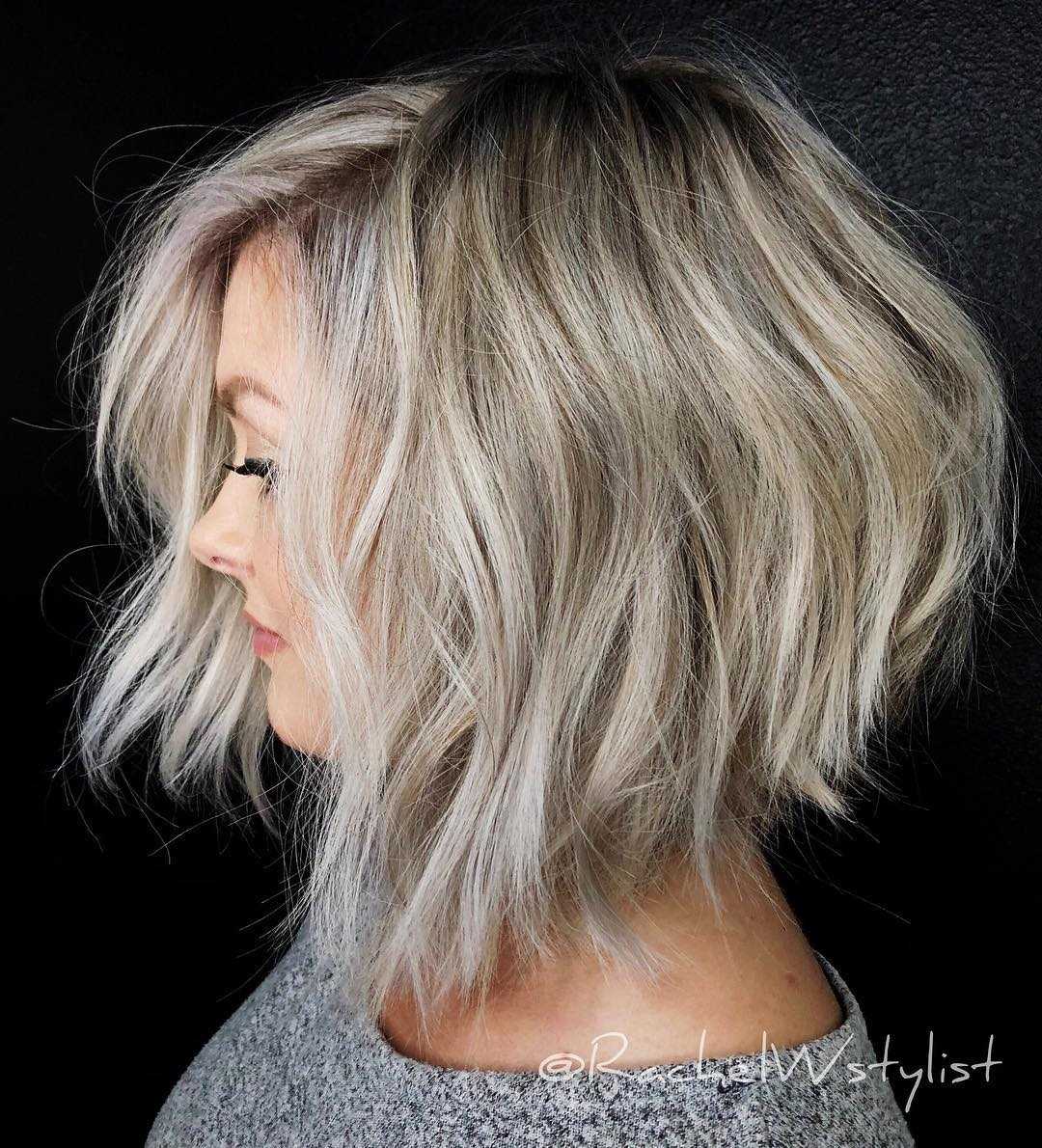 Note that the above the shoulder length bob pops with both center and side partings, so it offers a choice of styling ways.
If you are searching for a sleek hairstyle, the medium blunt bob is never out of fashion. Especially, when it is juiced up with such a beautifully melted color transition.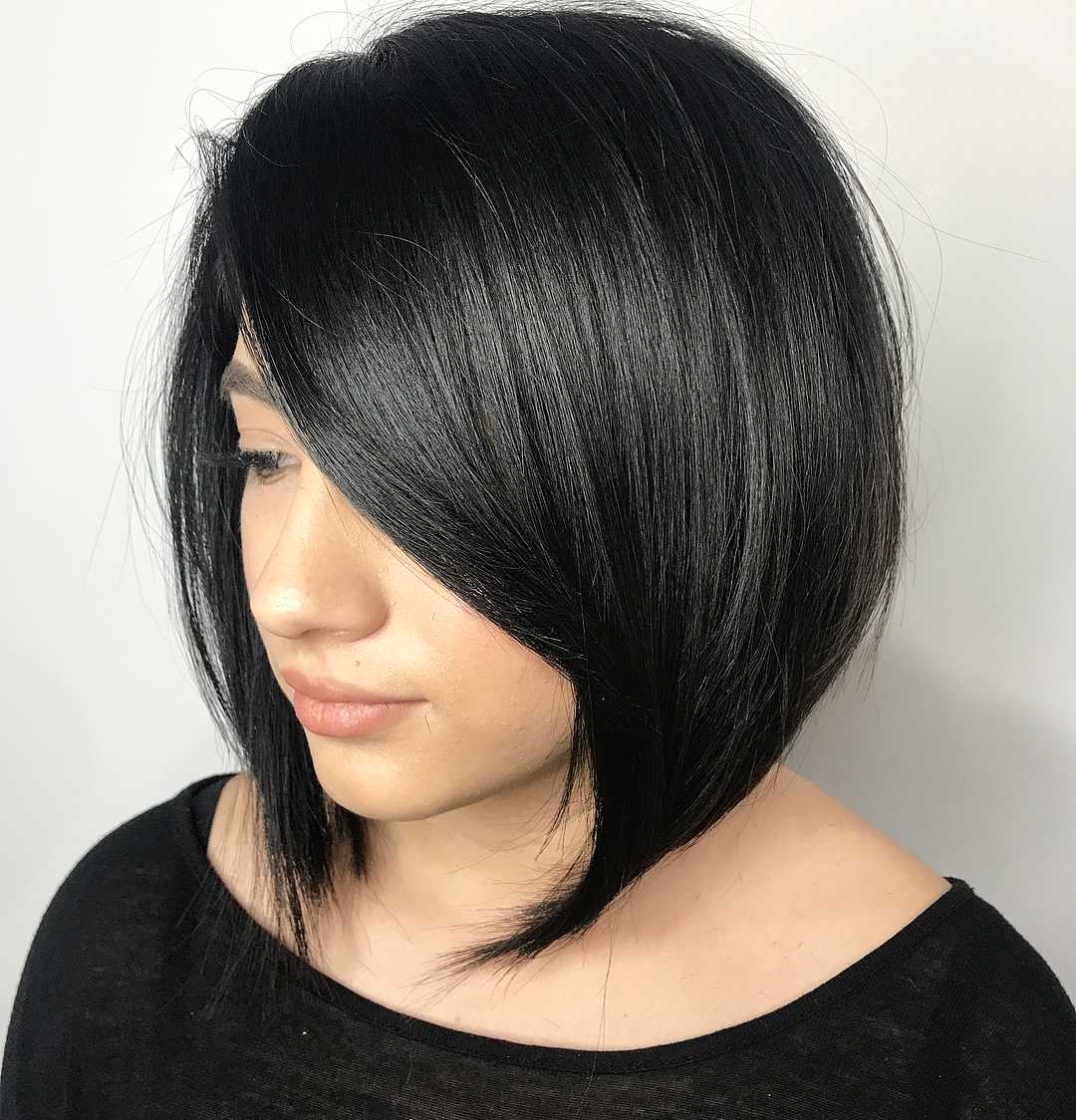 The classic A-line bob is great for straight hair, giving it this dramatic shape, while its pointed front keeps the hairstyle fresh.
Don't hesitate to couple your medium bob with a fringe and add some piece-y touches to both the cut and the bang.
Chin Length Bob to Frame the Face
The chin-length bob is kind of traditional, but by no means old-fashioned. The length is a go-to option for fine, thin or oily hair, since it's less likely to lose volume or look greasy, which is often the case with longer hairstyles. Besides, the chin-grazing bob offers unparalleled framing for prominent cheekbones and an exquisite bone structure, if you happen to have one. Mark Townsend, hair expert behind Dakota Johnson and Olsens' styles, said to Bustle that he's "obsessed with chin-length bobs that have natural looking waves or '60s-inspired by volume at the crown." But we can prove that there is a bunch of other chic bob hairstyles for every kind of hair.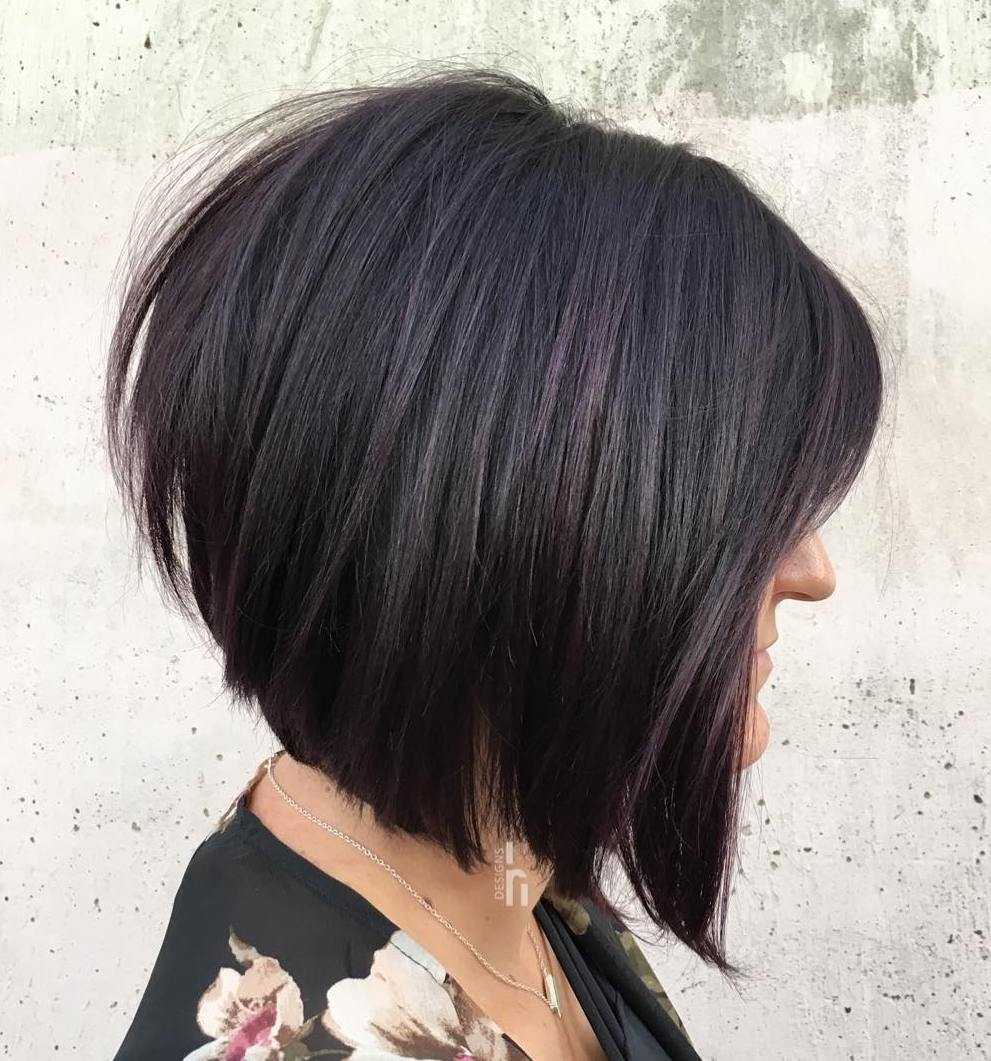 Falling down a bit below the jaw, this graduated A line bob shows the curved and elevated back complemented with the slightly angled front, while flashes of highlights add a crisp finish to the color.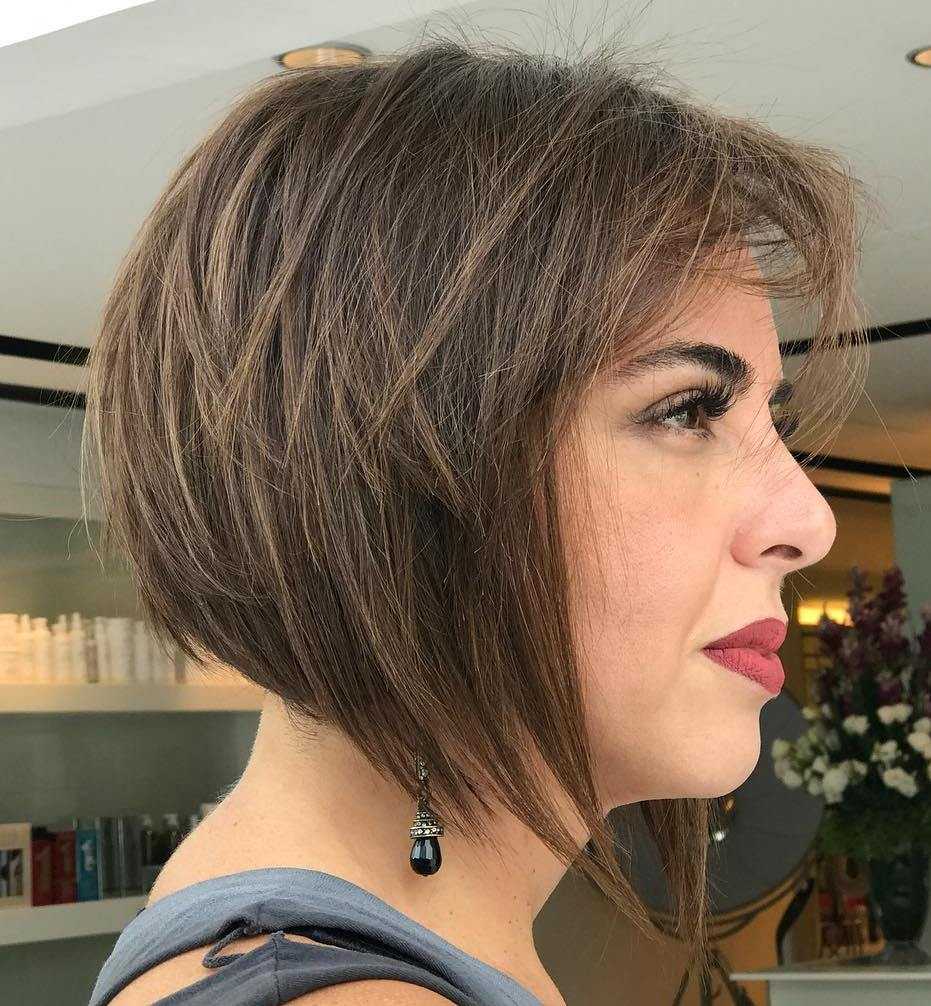 However, the same shape can come in a tousled and funky option that is more suitable for fine hair, like this piece-y chin-length bob.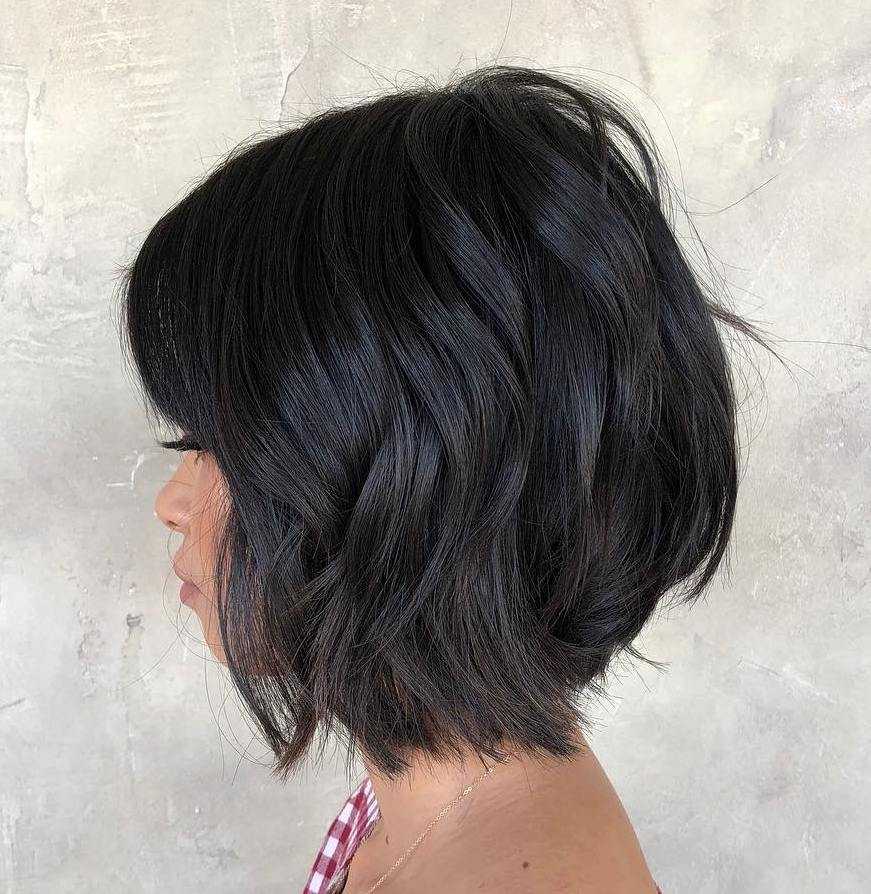 For wavy hair, choose this choppier version with razor cut ends, adding a contrasting texture. Note that there is still plenty of length to hide the neck, unlike with an ear-length cut.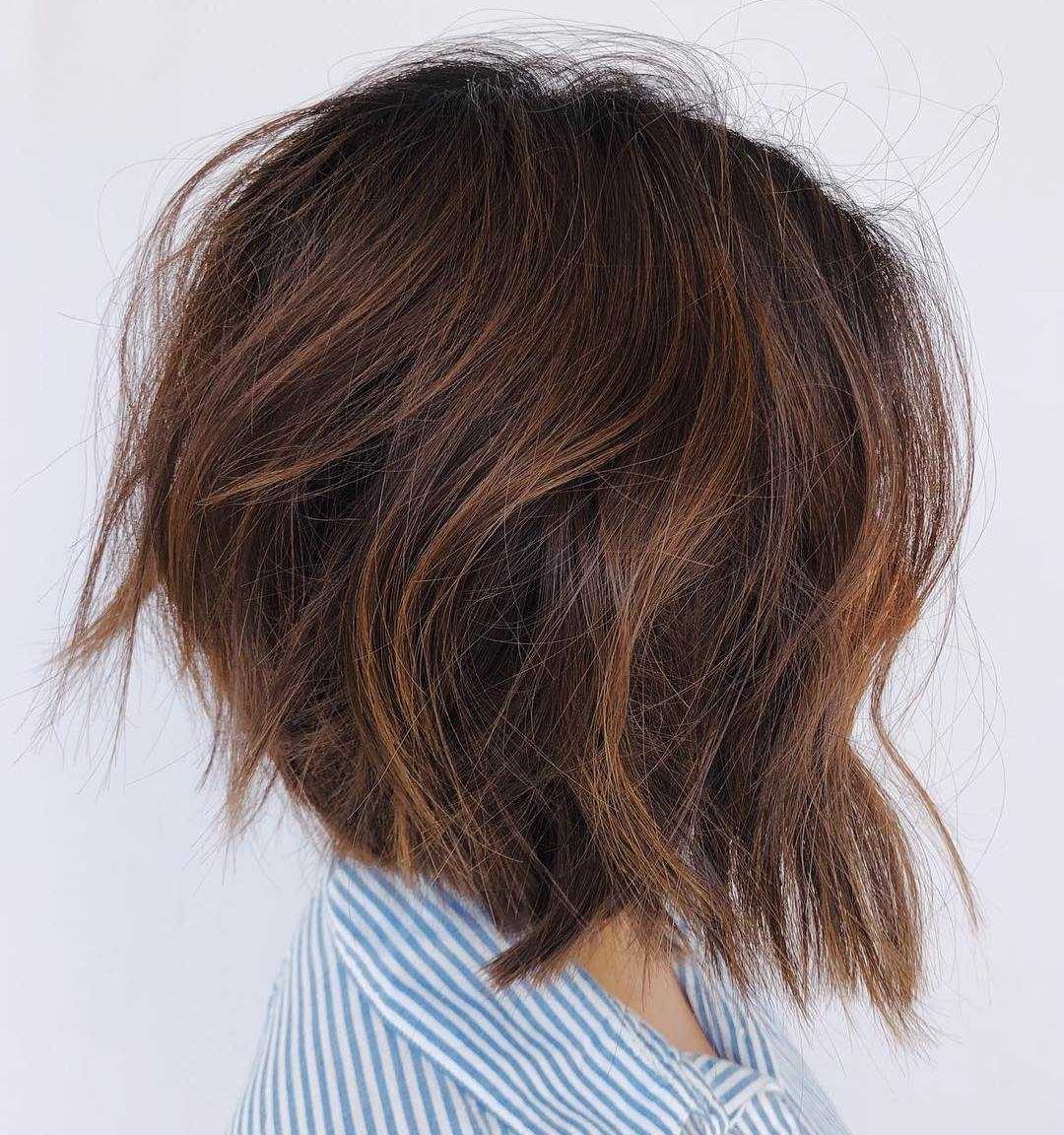 With this styling, you can go wavy even having straight hair. Steal the sun-kissed coloring, especially on the threshold of summer.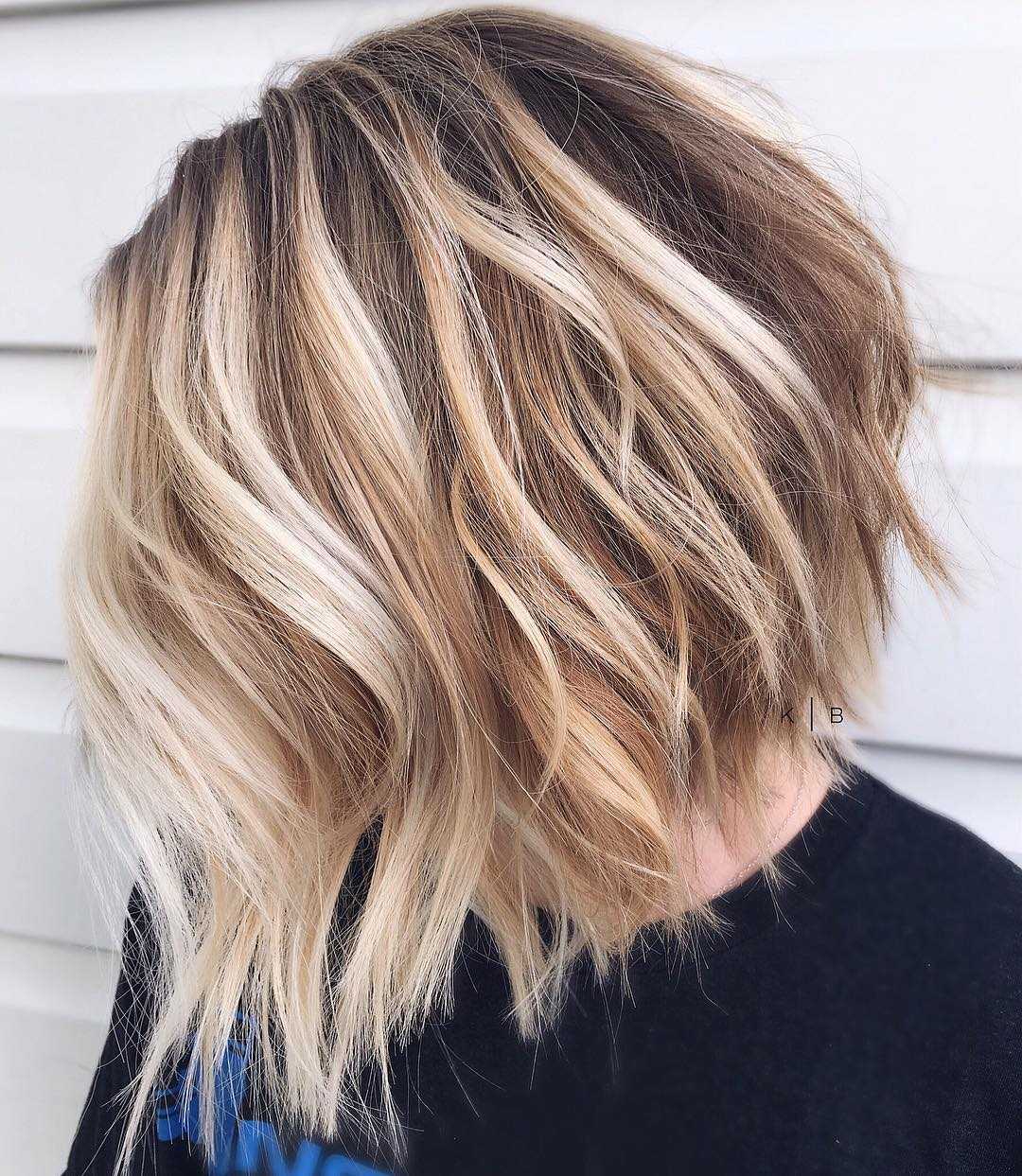 And this chin length wavy hairstyle has it all – the depth, texture, movement, body…Not to mention the sexy feel this shaggy bob boasts.
Short Bob Haircuts to Play with the Shape
Though generally short hair requires more effort to keep it properly styled, the cropped bob is not that bad. Its present-day interpretation often implies an effortless look with a lot of texture, messy styling and choppy lines. To make your classic bob totally new and on-trend, it's enough to replace heat tools with air-drying and tons of styling products with a bit of sea salt spray. Still, when it comes to sharp geometric shapes, frequent trimming is a must. "If you have very short bob that hits at the cheekbone or right at the jaw, as soon as it goes below the jaw, it goes very British instead of very French," said Matt Fugate, NY-based celeb hairstylist to Allure.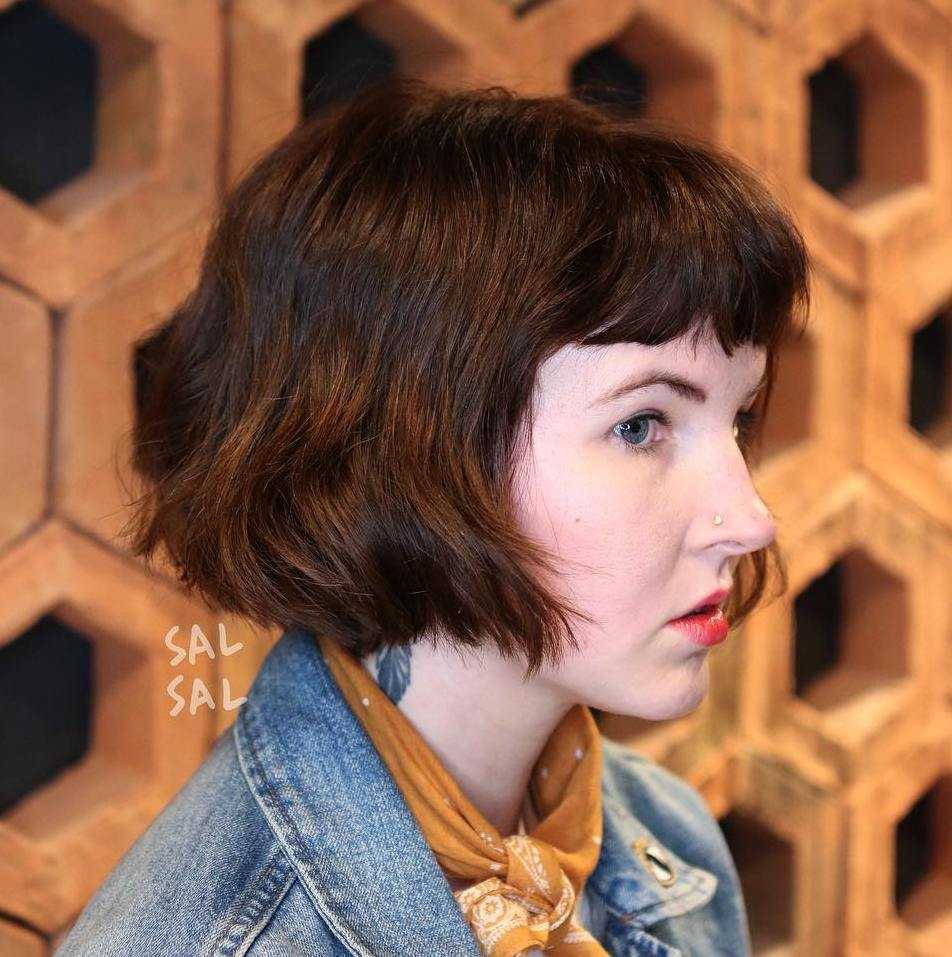 Classic bob haircuts with bangs are still in vogue, but the hairstyle can look crisper, when it's creatively textured rather than styled sleek. In particular, like this Frenchy short bob with a thick cropped bang.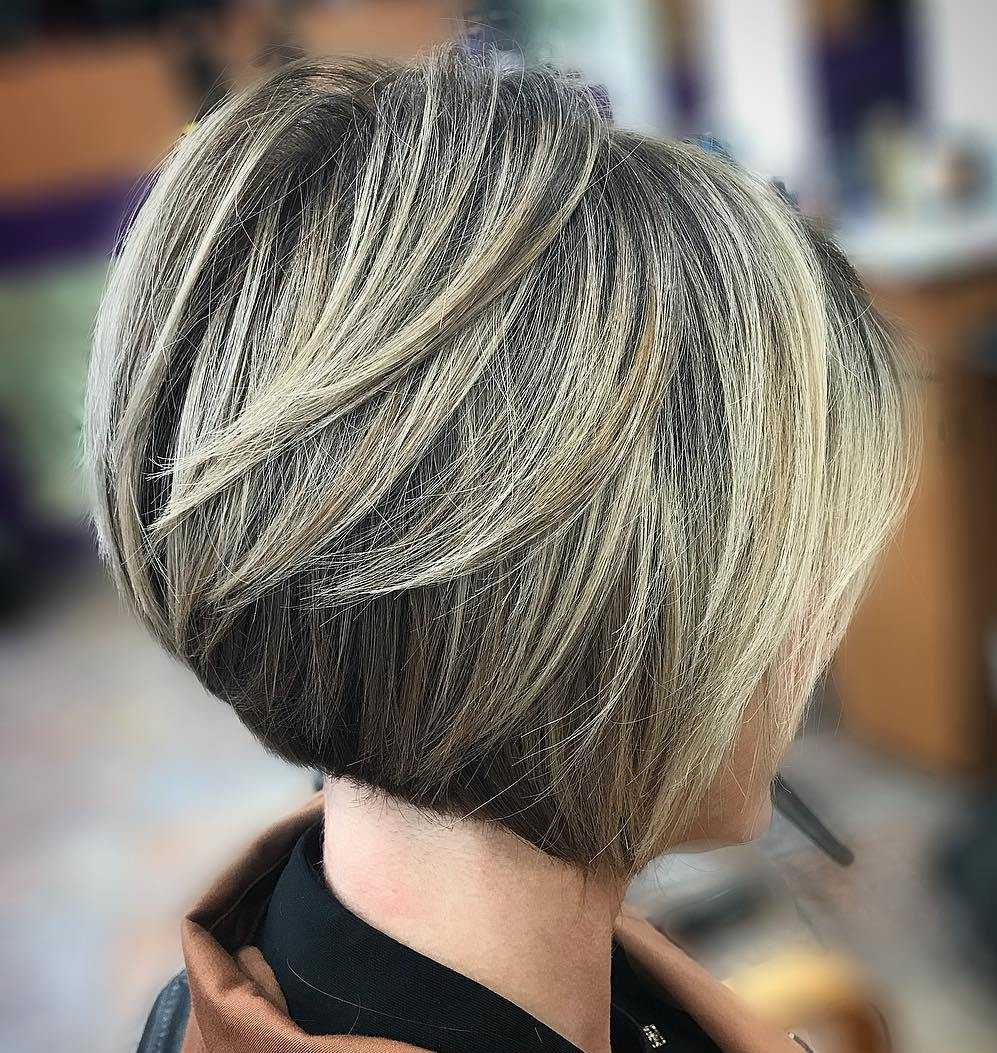 This slightly angled short bob features a pronounced shape, while layered tresses add volume and dynamics.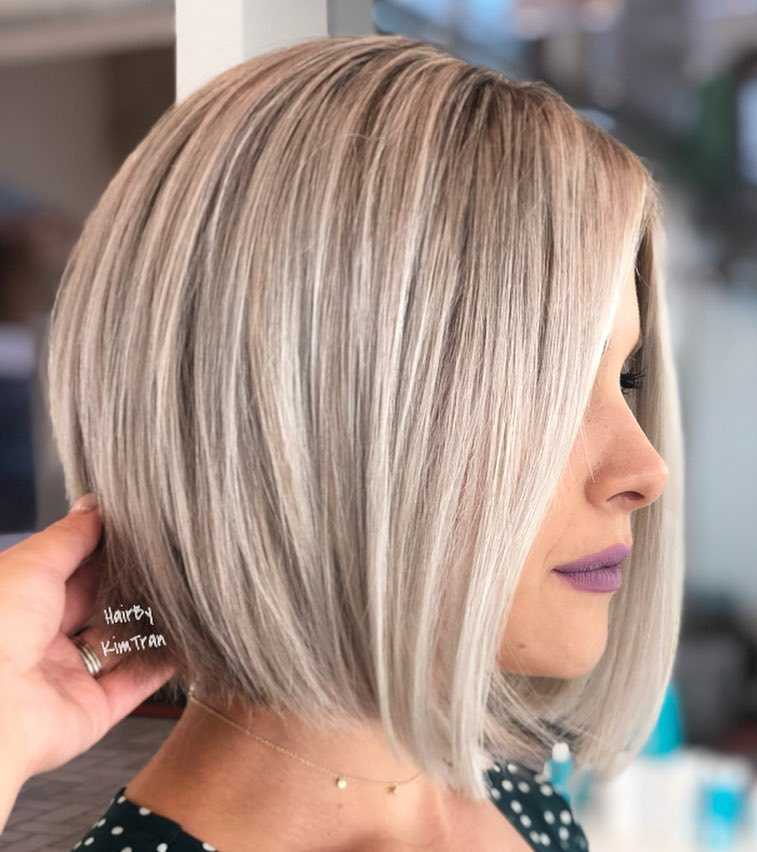 Healthy straight hair and a fascinating ash blonde – what else do you need to mimic this awesome rounded bob?!
This very short bob embraces layers all around the head to create the clearly-shaped and voluminous hairstyle.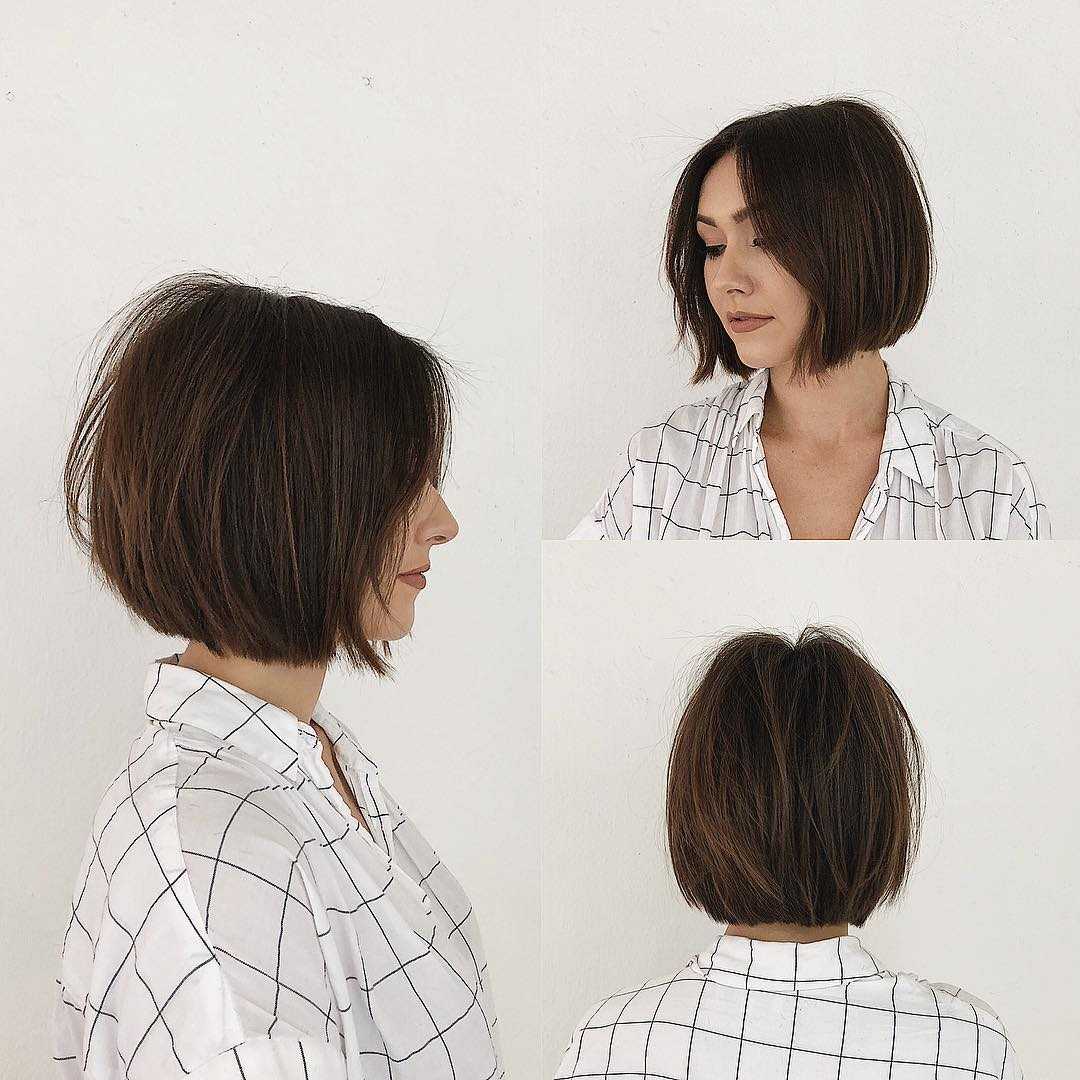 A blunt bob is an obvious choice for straight hair. However, you can get your short hair more touchable and fashionably undone following the example with added sliced layers.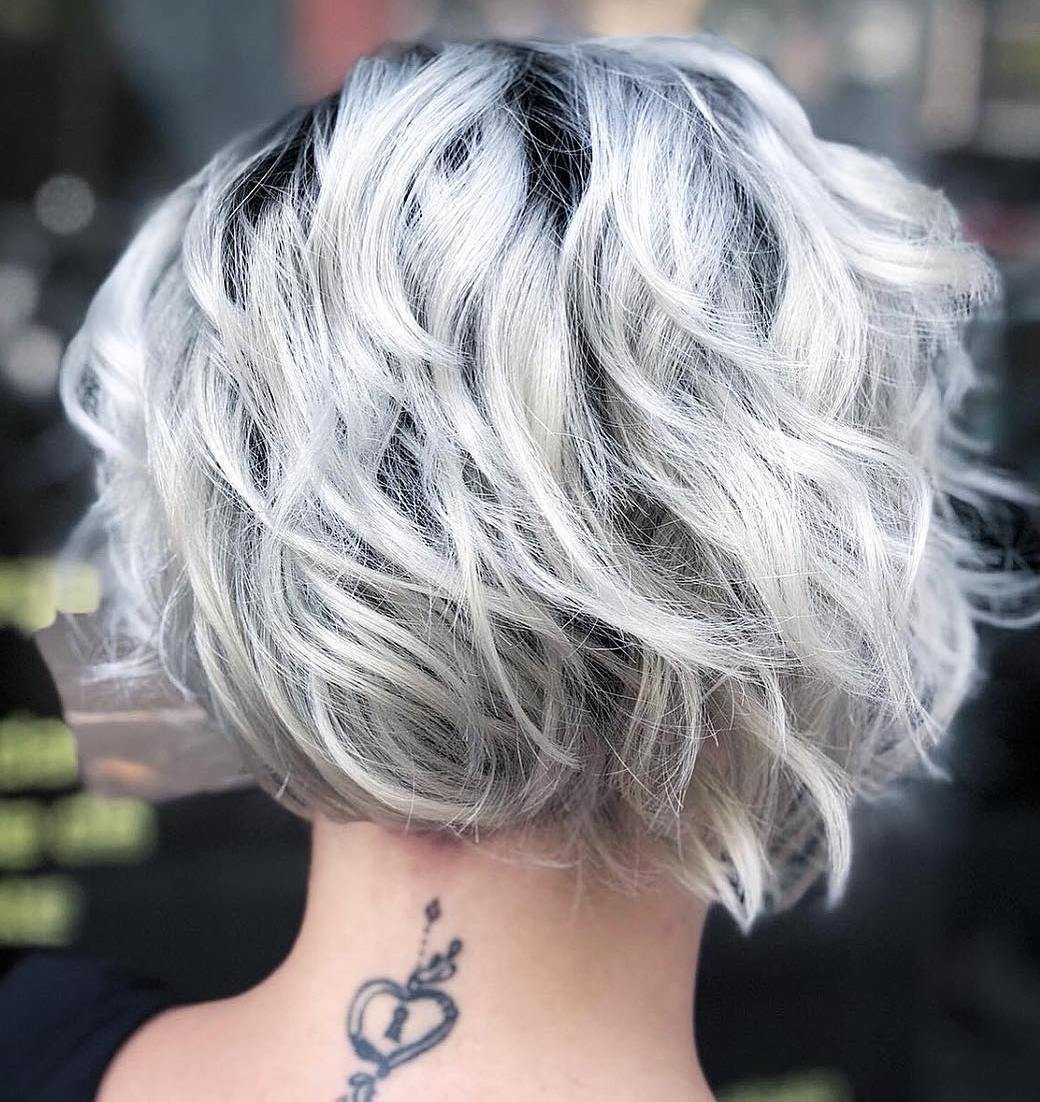 This disconnected short bob is boldly textured with multiple waves scattered throughout the head. And its deep black and ice blonde contrast is just startling.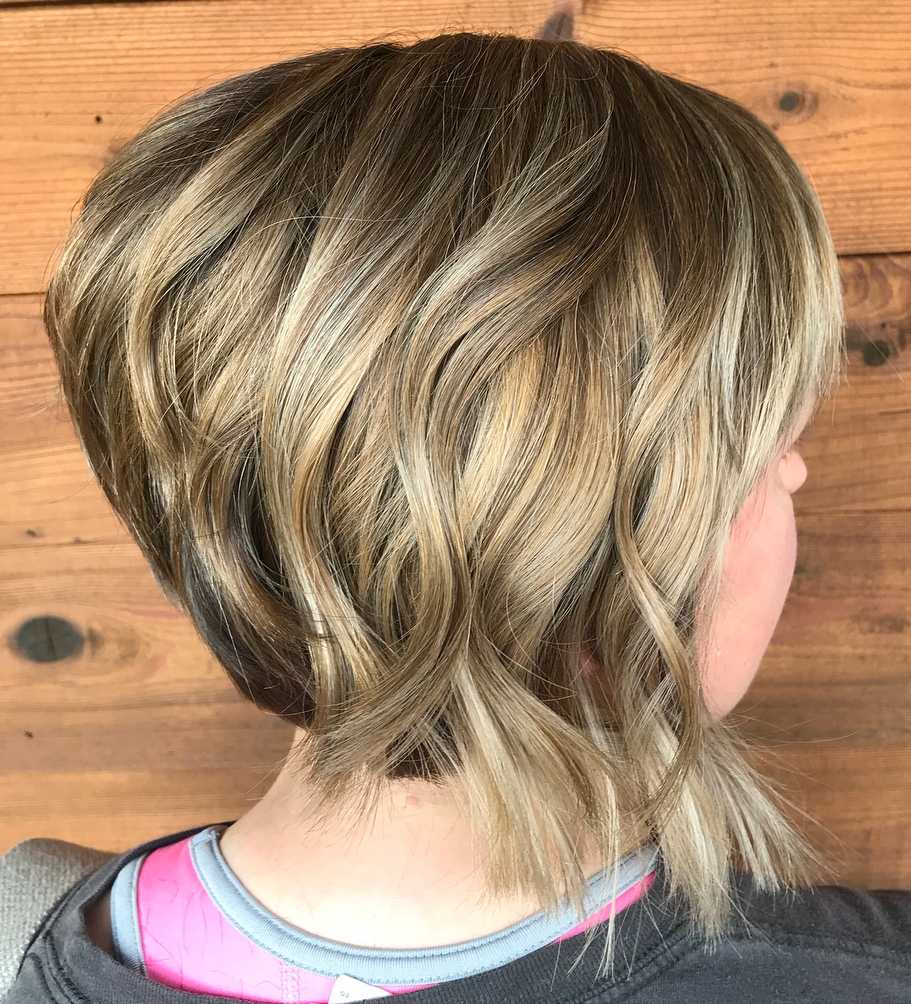 Short in back, yet long in the front, the stacked bob allows for plenty of body, soft waves and swoopy highlights.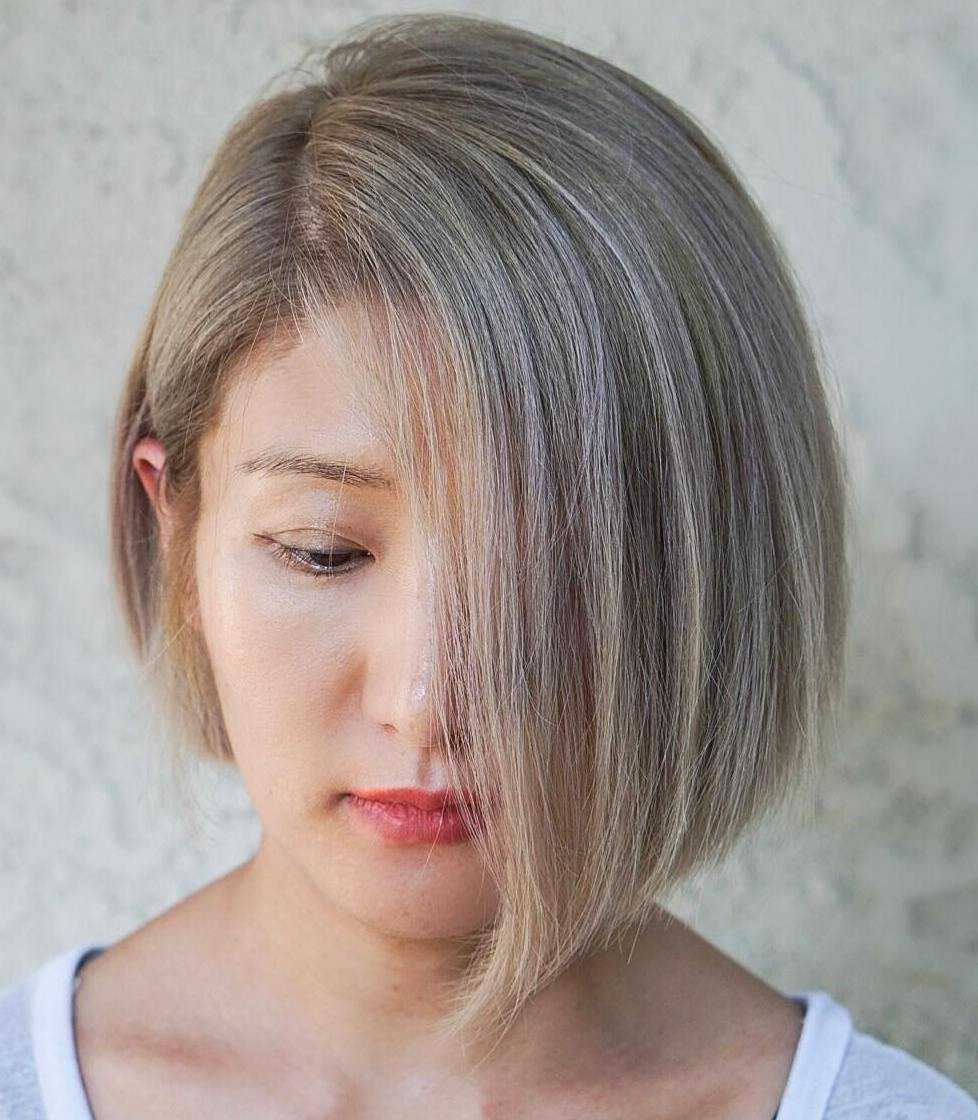 This deep side part coupled with strands tucked behind the ear serves to create an exciting asymmetrical bob illusion.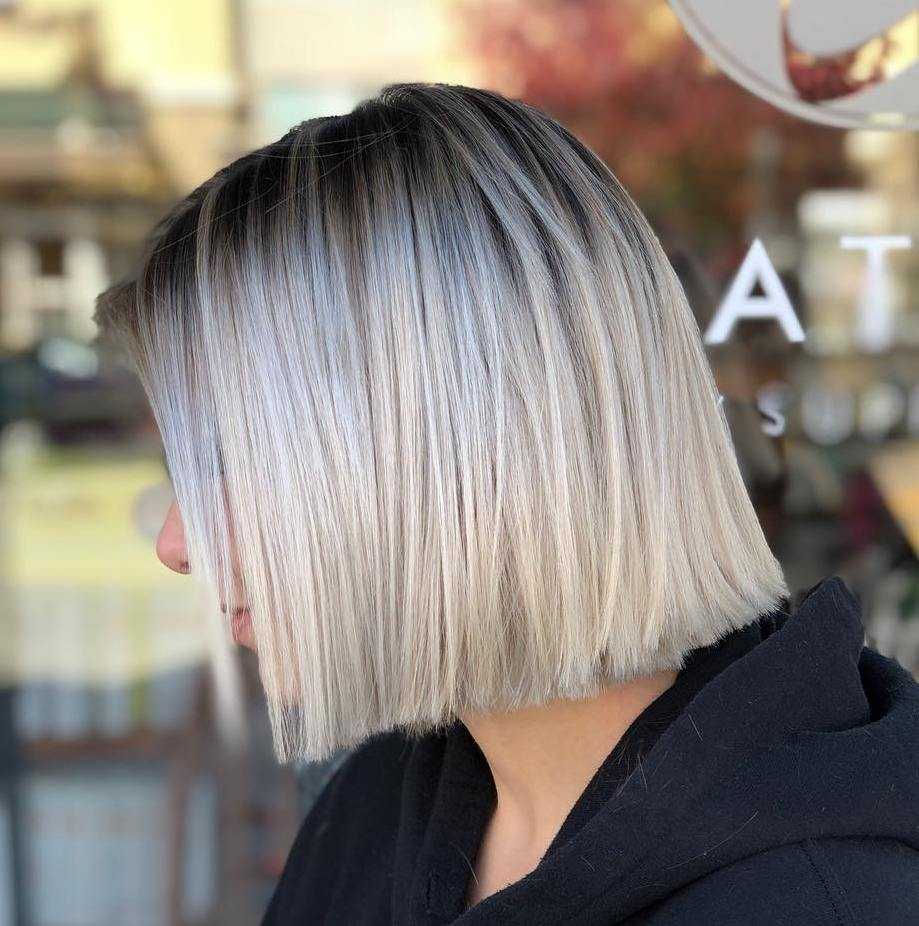 Here is an example of one length bob. This time, it is perfectly straight and smooth, with body-adding blunt ends and depth-gaining shadow roots.
Have we mentioned that a tapered bob is a self-sufficient choice for straight thick hair? Obviously, it is, but still such bob styles can be enhanced with exotic highlights.
Adopting Hairstyles by Hair Type
Bob hairstyles mix well with all hair types, but you need to find the perfect one to show your hair texture at its best. Blunt ends give body to fine hair, while thick hair looks cute when debulked and textured. "Ask for a long layer to keep the edges a little lighter and avoid that dramatic blocky look," recommends Jen Atkin, celeb hairstylist and Ouai founder, to those having curly hair in her interview for Elle. Keep in mind the length – very thin and fine hair screams for shorter bob haircuts to gain density. In contrast, lush manes are hard to style at home when they are cropped, so it makes sense to give preference to lobs.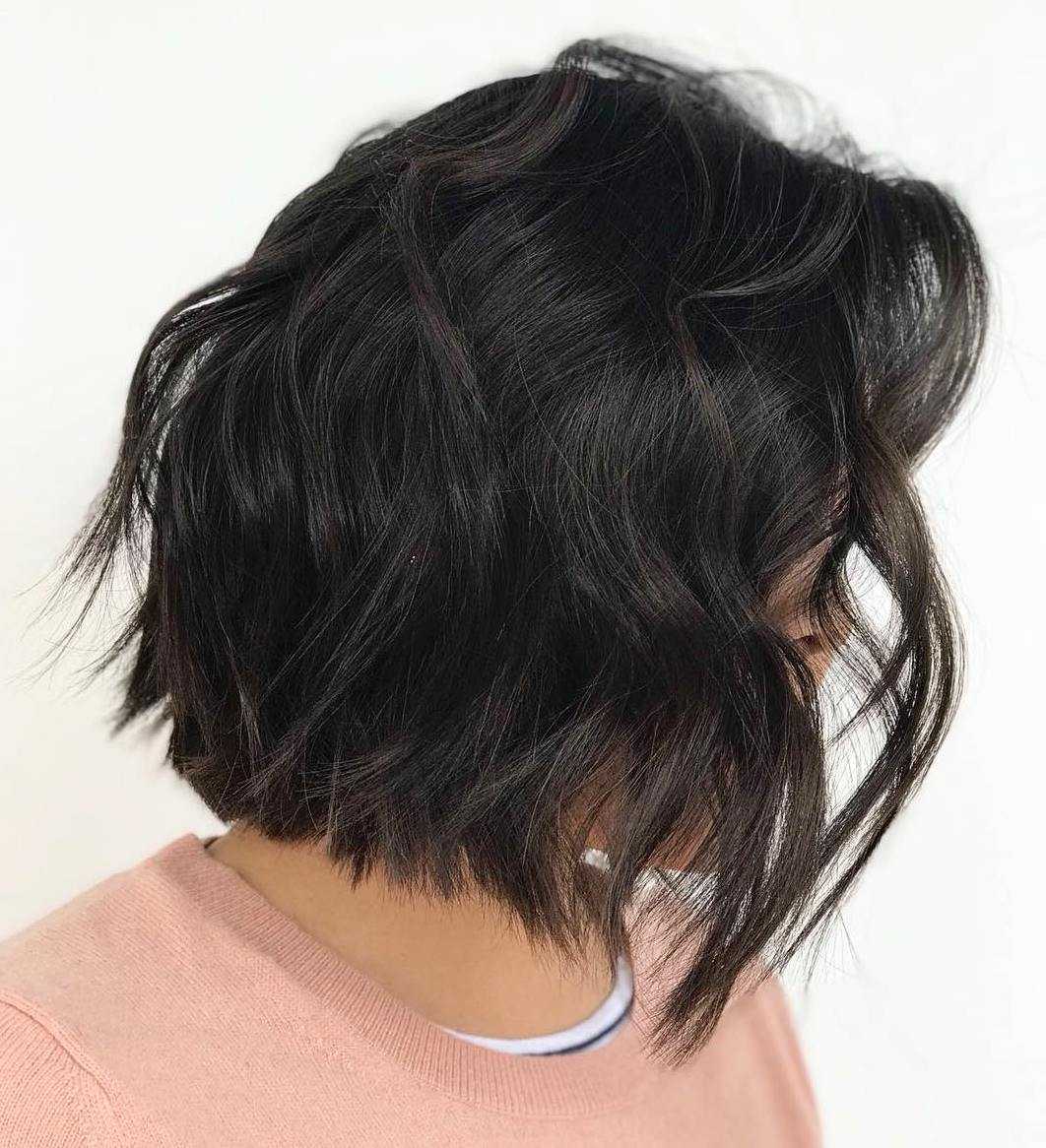 Blending large waves and razor cut ends, this bob is really of-the-moment, and it flatters thick hair perfectly.
Tucked behind the ear on one side, this rounded bob takes on an extra volume that fine hair requires, thanks to the deep side parting.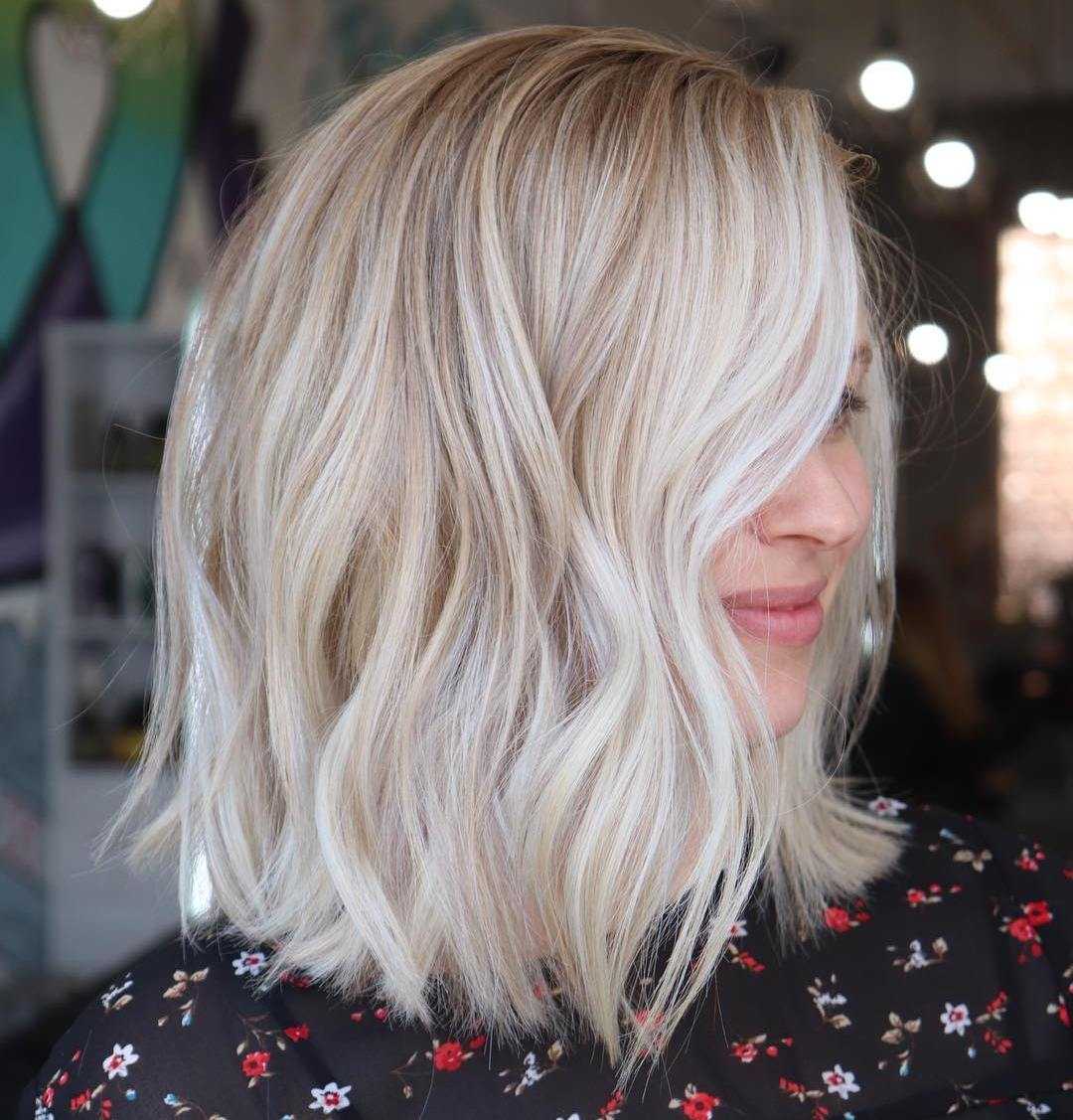 Chopped and textured, this thin hair is anything but looking flat. Shadow roots and a bunch of shades in the color scheme do an awesome volumizing job.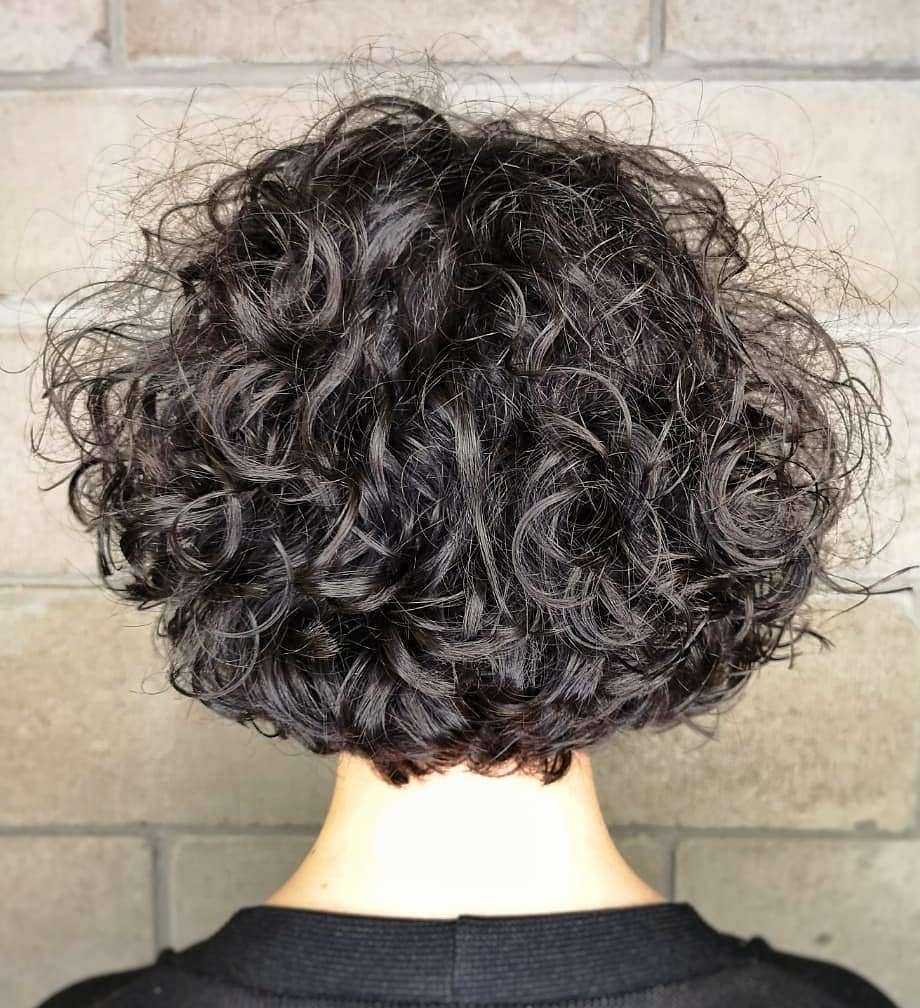 Got no idea how to style your ringlets? Look at this short curly bob and go for something this layered and beautifully structured.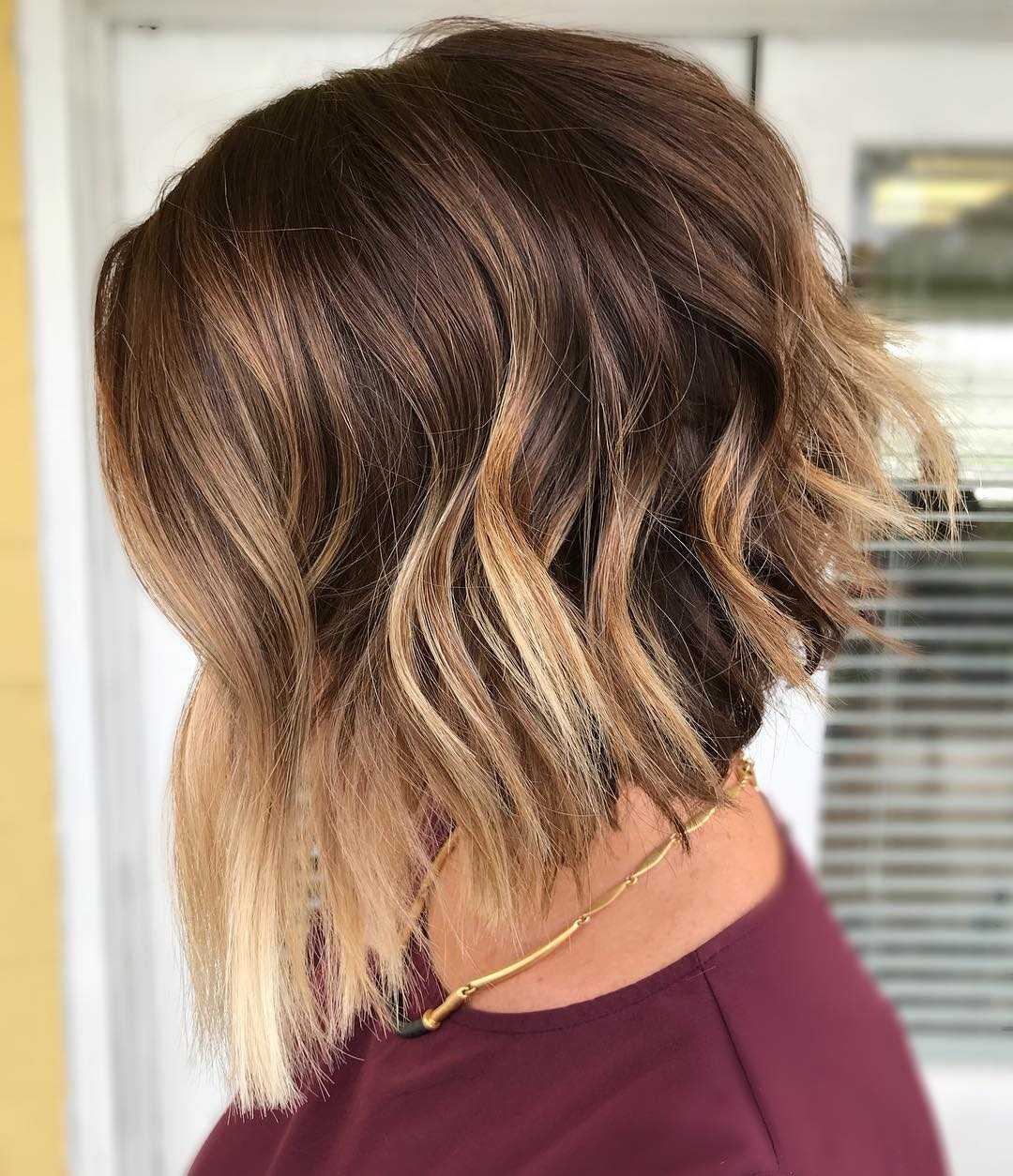 A choppy bob is the right choice for wavy hair, but you can make your hairstyle even edgier if choosing an angled variety like this one.
Picking Bob Haircuts for Women According to Face Shapes
"Before making the big chop, you need to be sure to pick the right bob for your face shape," said Kiyah Wright, celeb hairstylist and Muze Hair founder, in her comments to Bravo's Lookbook. In fact, there are many ways to balance your facial features – by choosing the right shape, length, texture, parting or bangs. For example, a side parting and messy layers around the face, a lob with elongating volume on the top are all good for round-faced girls. Rectangular faces will benefit from waves and curls on the sides, as well as from an A-line bob with side bangs. And here are more tricks for faces of different shapes.
Short hairstyles work well with round faces if approached in the right way, so don't be afraid to frame your round face with a chin-grazing bob. Just be sure to ask for texturized, piece-y bangs.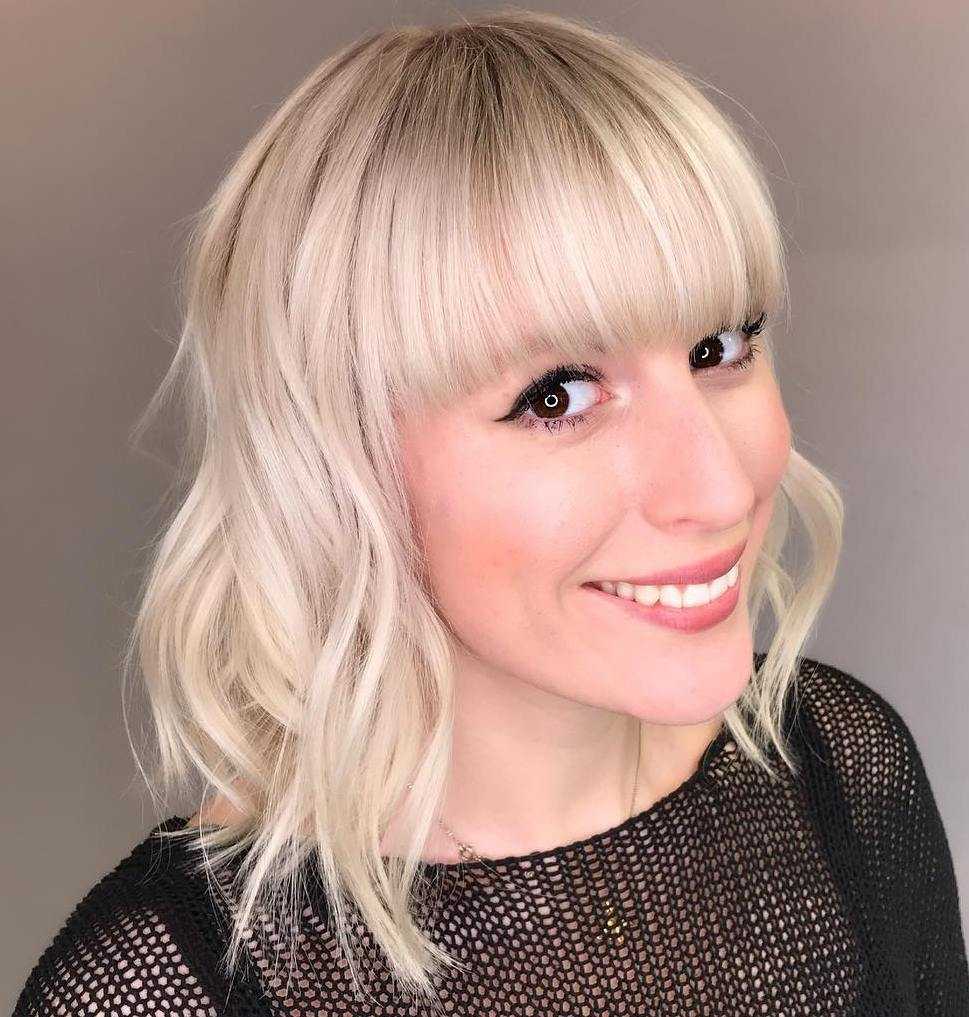 Long bangs and some extra volume on the sides hit the spot, when we need to visually shorten and widen long faces. These waves are perfectly placed to get the desired effect.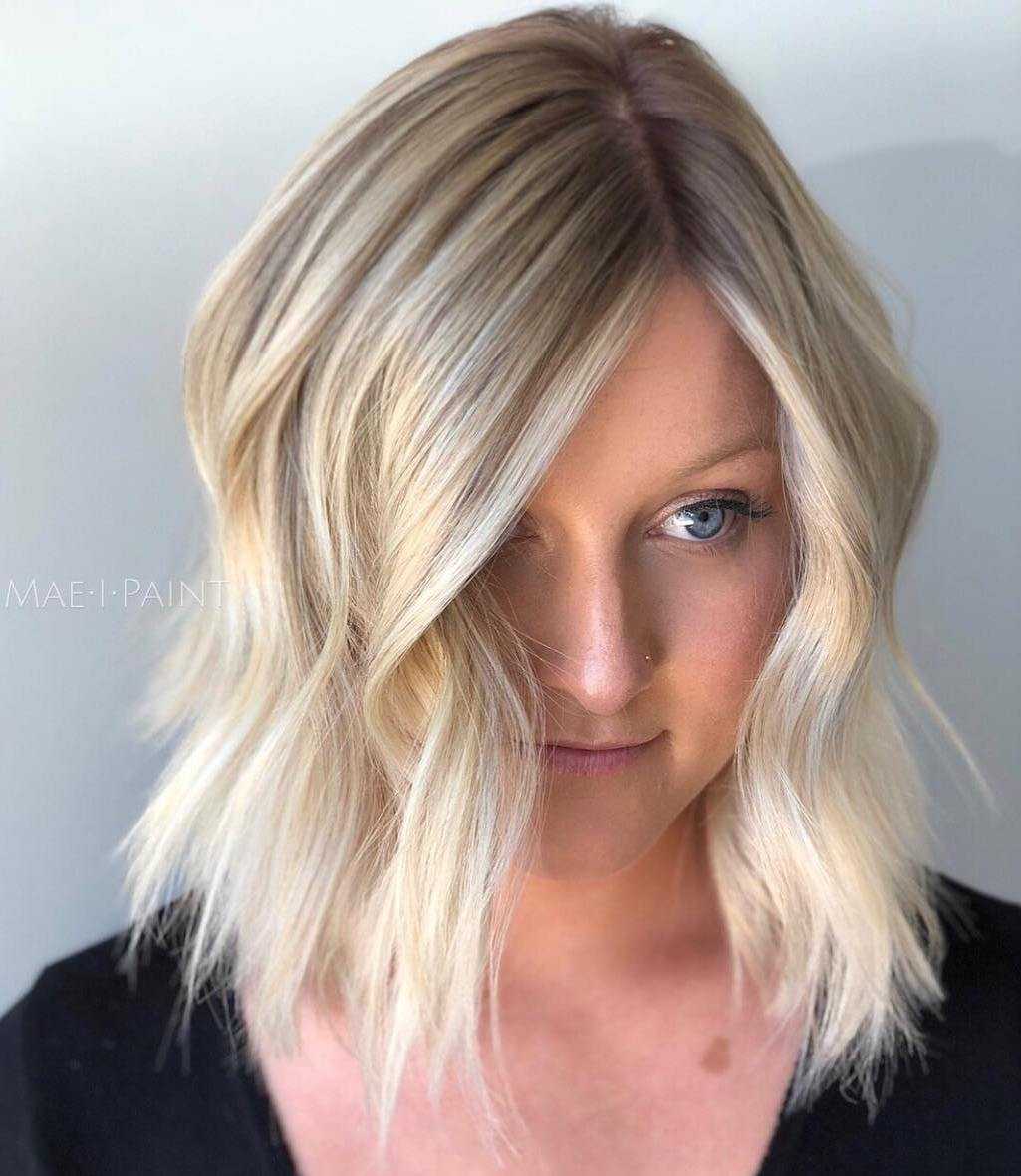 The best you can do for your oval face is to avoid an imbalance caused by excessive elongating. These soft waves frame the face beautifully, giving enough texture and volume on the sides.
This side swept bang shifts the focus from the square jaw line to the eyes, while lose waves soften the shape.
Try the messy bob with below-the-chin front tresses to make your heart shaped face seem more oval without emphasizing the pointed jaw line.
Bob Haircuts with Bangs for More Customizing
Bob hairstyles with bangs can be cool, when chosen smartly. "Hair covering the forehead and falling on the sides of your face can overwhelm and hide your gorgeous mug and nobody wants that," Kristin Ess writes in her post. Following her advice, choose wispy bangs or a side-swept fringe, and keep them on the longer side (below your eyebrows) to get pinned or tucked behind the ear in case you want some changeover. But though a lighter bang is a safer option, a full thick fringe shouldn't be disregarded – it works fine for certain faces and hair textures (do you remember the iconic Cleopatra bob?). Browse the photos below to borrow some looks.
We love this bob hairstyle, worn with long side bangs that help frame the face, melting into the side tresses.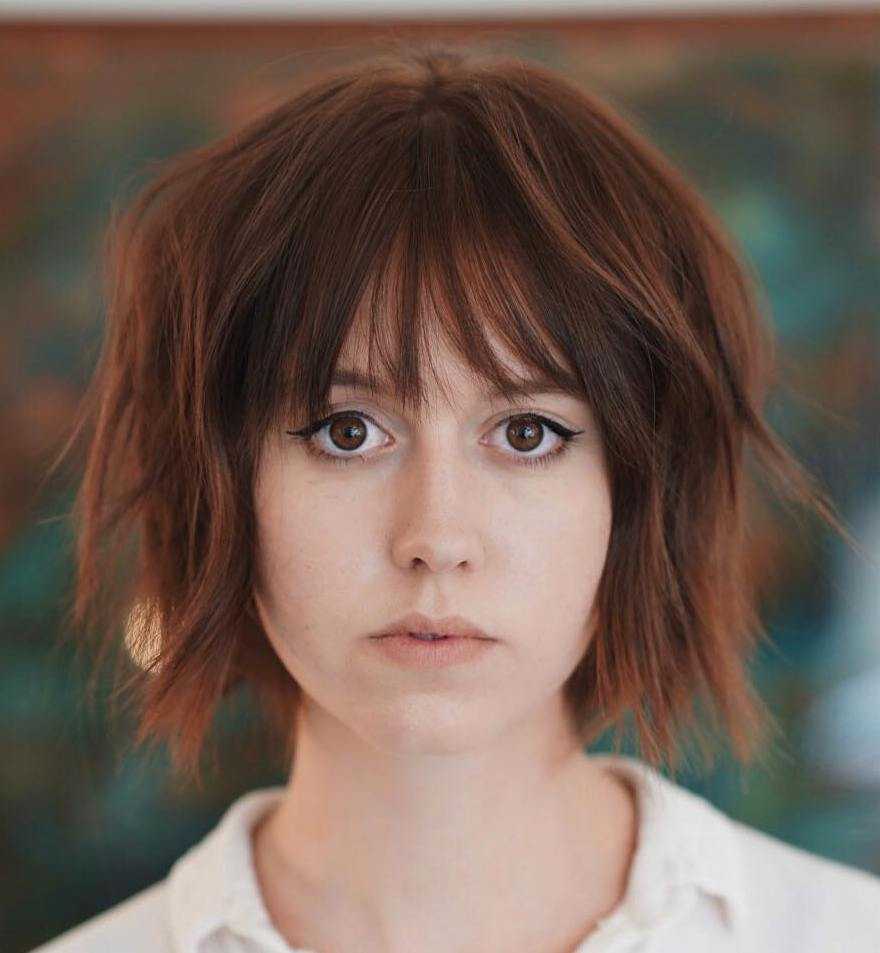 Piece-y bangs complete layered hairstyles, accentuating the texture – and here is a proof.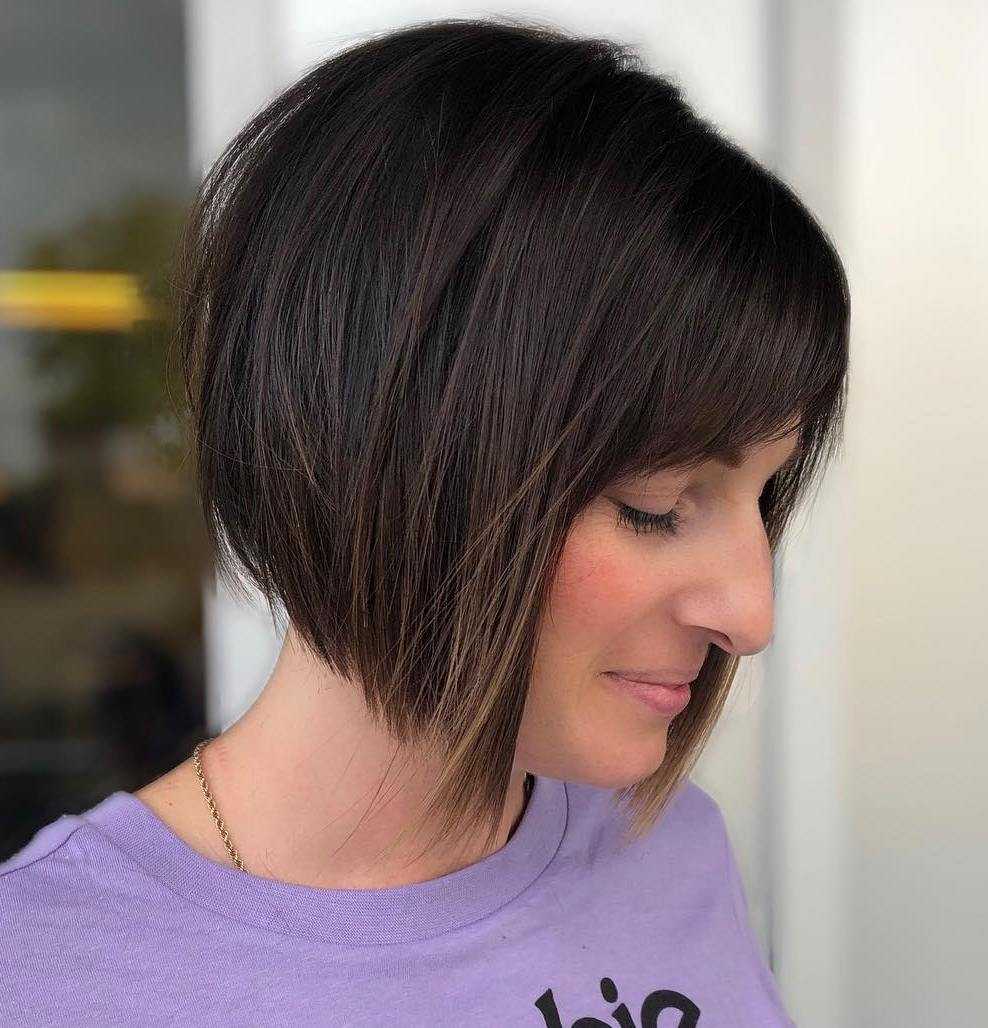 This nice stacked bob comes with a shorter side bang to balance the facial features and compliment the clean lines of the cut.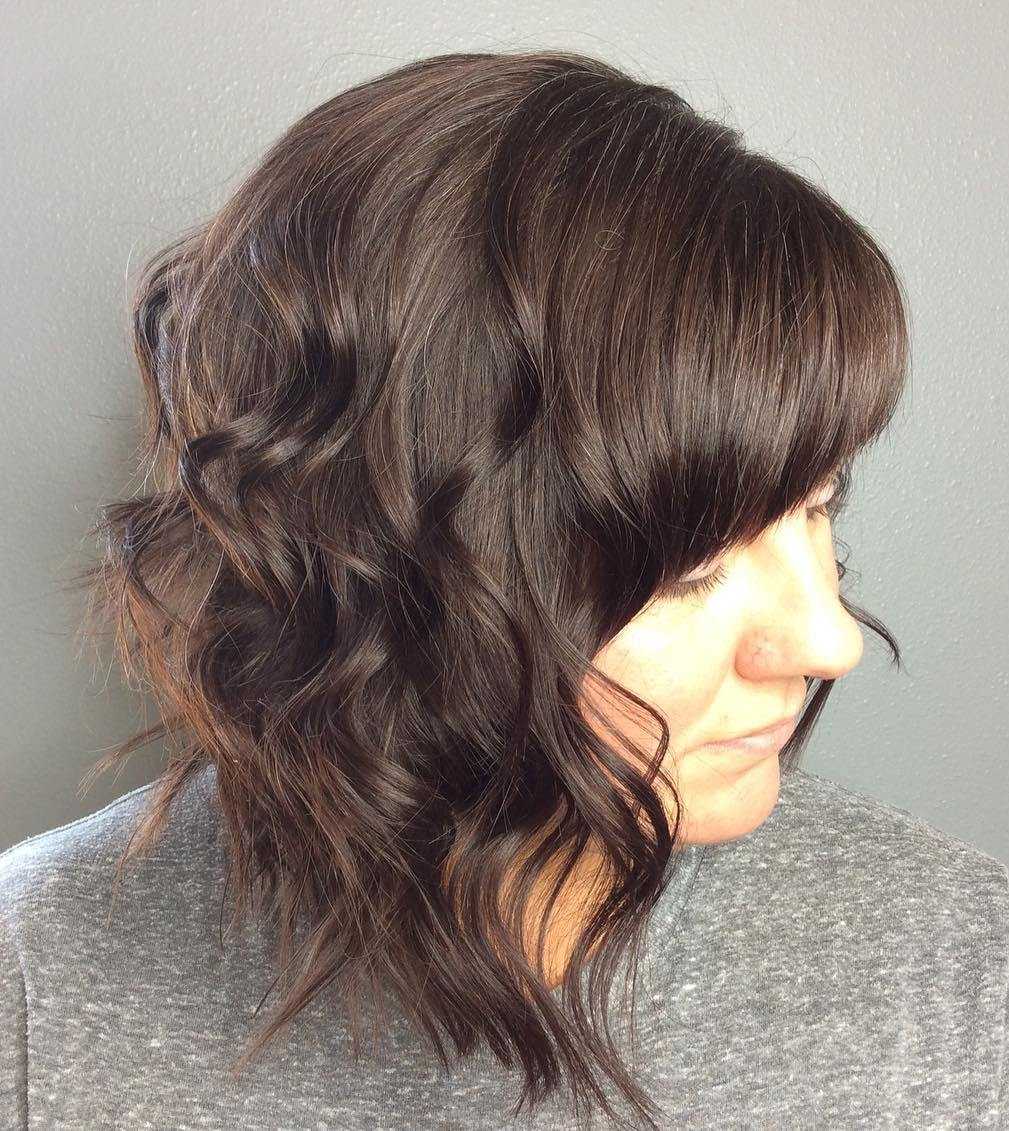 Besides, a side bang can emphasize an asymmetrical bob hairstyle, such as this texture-mixed version.
We adore this long inverted choppy bob supported by a deep and even, yet light bang.
Best Bob Haircut Ideas in 2021
With so many celebrities wearing various bob hairstyles right at the moment, the haircut doesn't seem to go out of fashion in the nearest future. So, if you toy with adapting one of the looks for yourself, maybe it's just the right time to spring into action. "It's the perfect cut for fall, and it's good for girls who want to get rid of their dry summer ends," writes Jen Atkin in Ouai's blog. Heed the advice and find your own super-duper bob hairstyle being inspired by our suited-to-every-fancy collection.
This A line bob boasts clean lines and a sharp shape, making a good showing to the straight hair.
Stylish and flirty, this graduated hairstyle pops with layers and textured waves to deliver both volume and movement.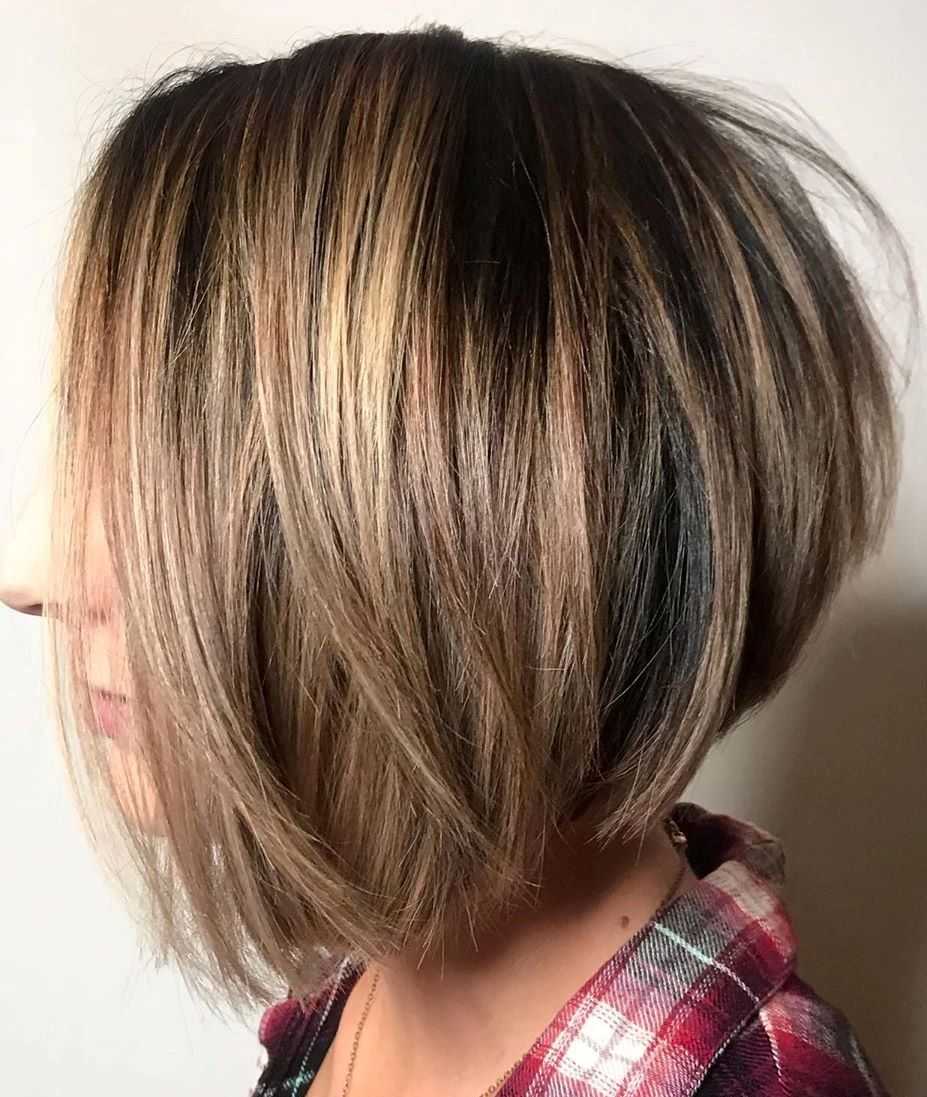 An angled bob for straight hair can come in a more laid back option, when completed with tapered layers.
If you've got fine hair, opt for an asymmetrical haircut to have this elevating side part embellished with layering and a depth-adding coloring.
Get this perfectly shaggy look with a lot of razor cuttings throughout the bangs and lengths.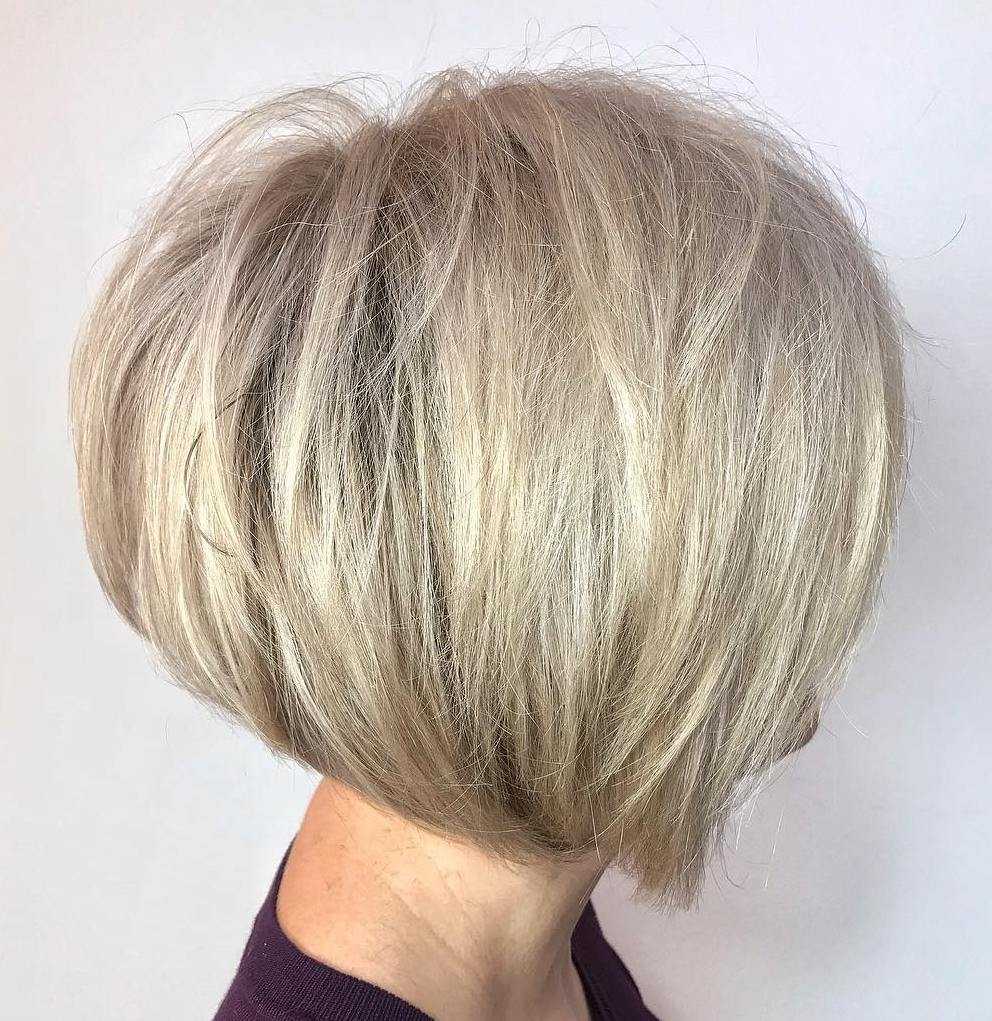 This airy stacked bob catches the eye with its soft rounded shape and abundance of volume.
When sharp lines are more flattering to your face and hair, don't hesitate to pick a blunt long bob, which is so sleek and shiny.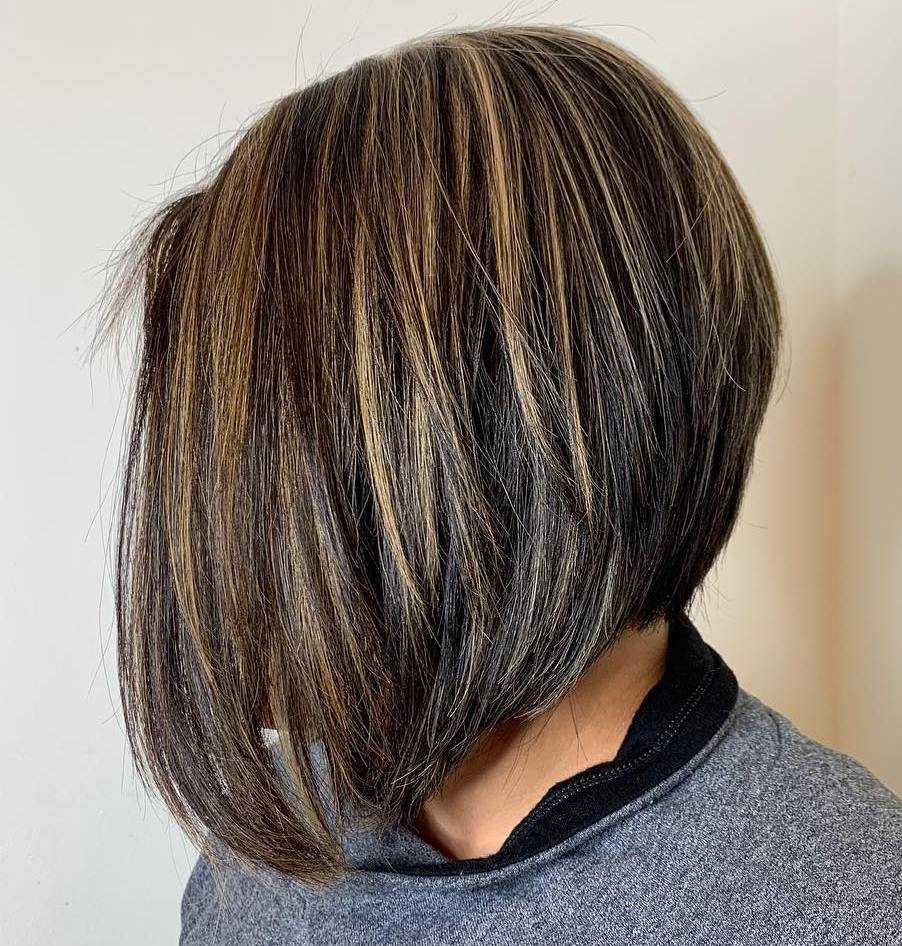 Inverted bob haircuts can be spiced up by two-tier layers and highlights. Style your front pieces backwards like this to give a twist to the shape.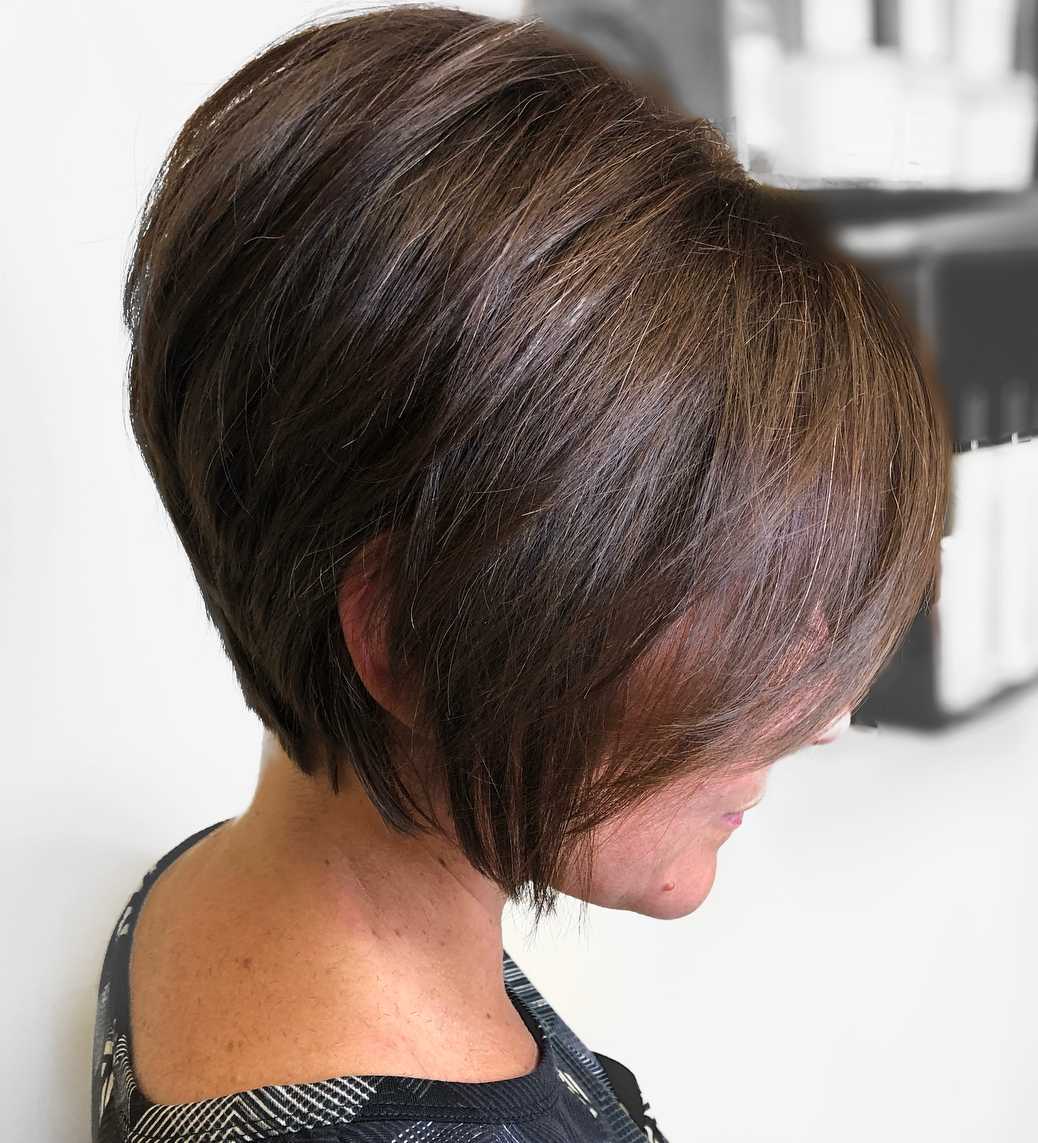 This pixie bob is superbly short and tridimensional, yet feminine and versatile in styling.
Go graduated, but ask for extra layers in the back rather than for longer pieces in the front.
Steal this messy short bob with a daring temple undercut in case you want something dramatically different. We are in love with this daring modern bob!
This wavy bob shows how gorgeously fine hair can be textured to get this ultimately silky feel.
Though it is rather difficult to gain texture for a solid dark bob, this choppy hairstyle has plenty of it.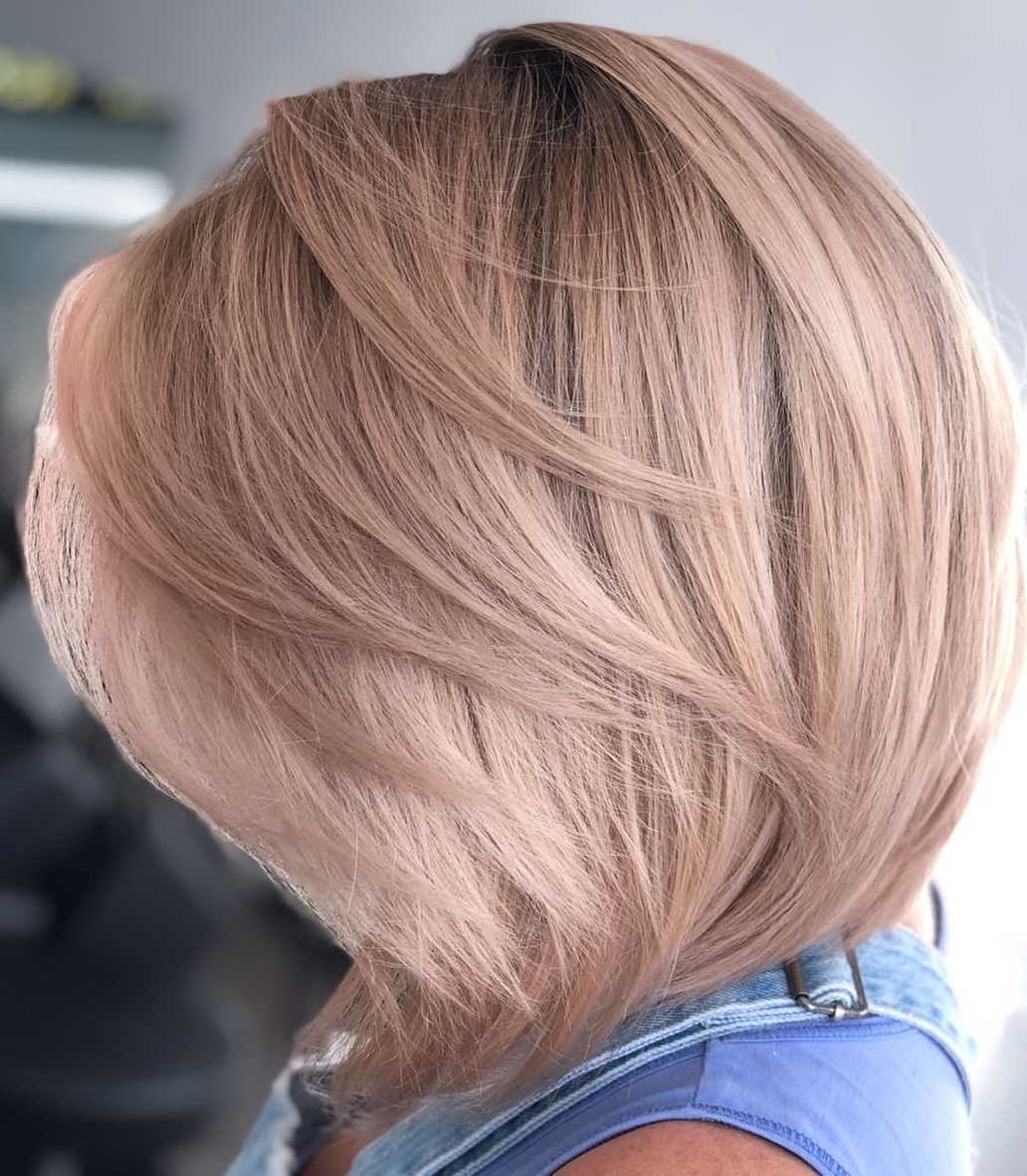 Looking for an elegant and tender hairstyle, choose feathered layers teamed up with a delicate shade of blonde.
This flipped-out bob is an amazing option for black women who prefer wearing their locks short and relaxed.
To sum things up, we want to bring into focus the importance of creating a customized look through taking into account your facial features, hair density and texture, as well as other personal features. There is no one-fits-all bob and there is no hottest bob, but there are plenty of ways to nail the haircut, and sure, the one is yours. Good luck with finding it or with hitting on a hairdresser who will get it for you!