Bobbed hairstyles are officially here to stay for 2021, and if you think of a big chop, now it's the right time to take the plunge. With so many celebrities rocking all kinds of bobs, there's no shortage of looks to be inspired by. Yet, if you are one of those fine- or thin-haired girls who suffer from the lack of volume and texture, you should focus specifically on bob haircuts for fine hair – and we have much to show you.
How to Choose a Bob for Your Hair Length
A rule of thumb is that fine tresses seem fuller in shorter cuts. That's because the stronger and thicker part of strands is left and the weaker part is removed, as well as shorter strands have lighter weight for a better lift. Nevertheless, this doesn't mean that longer bob hairstyles for fine hair are a big no-no. If you want your locks to look lengthy, think blunt rather than choppy. "A strong weight line with a fresh, blunt cut can actually give hair a longer appearance. So while you're cutting, you're creating an illusion of length and volume," says Jill Crosby who worked with many A-listers from Alicia Silverstone to Kylie Minogue, in her comments for Today. Here are a few examples to feel the difference.
When searching for sleek short hairstyles, consider a below-the-chin cut with angled front pieces and wear them tucked behind the ear for a flirty look.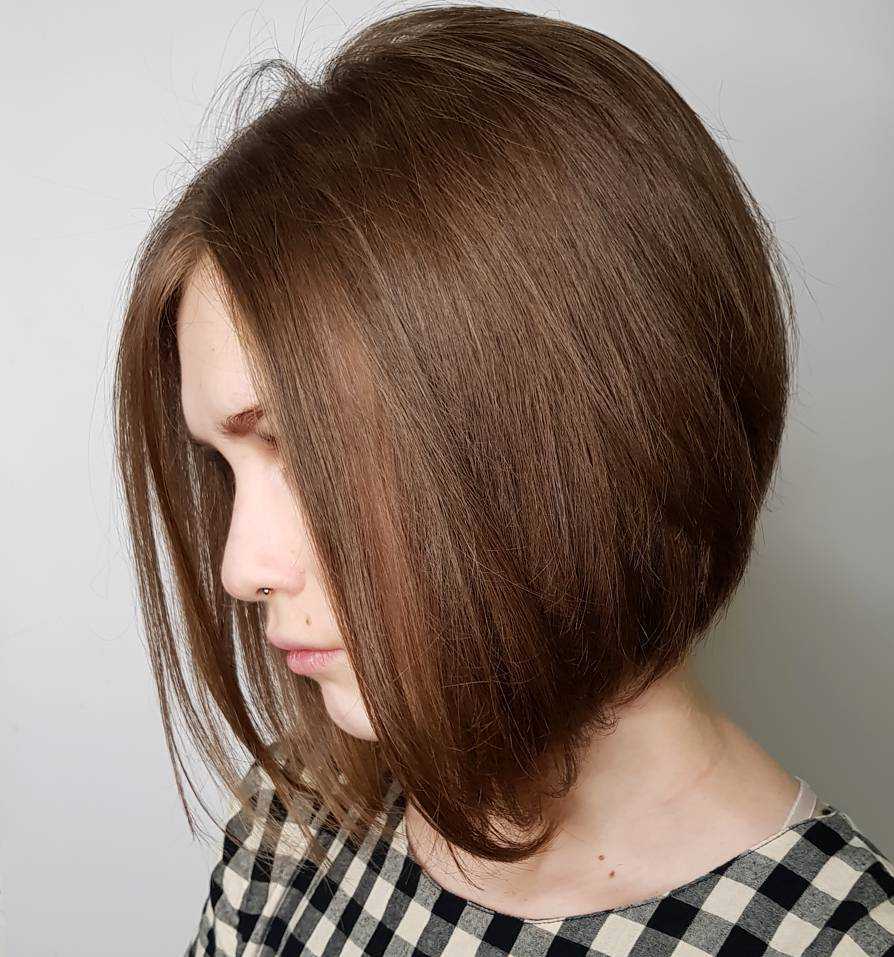 This medium length bob is angled frontwards to gain more body around the face, which creates a nice effect for fine tresses.
Handsomely inverted, this long bob has shorter pieces in the back for a better lift on the crown and a plethora of textured waves for movement and vibe.
A very short cut can also lighten your hair, while the body is being built through both staked strands in the back and blunt ends on the sides.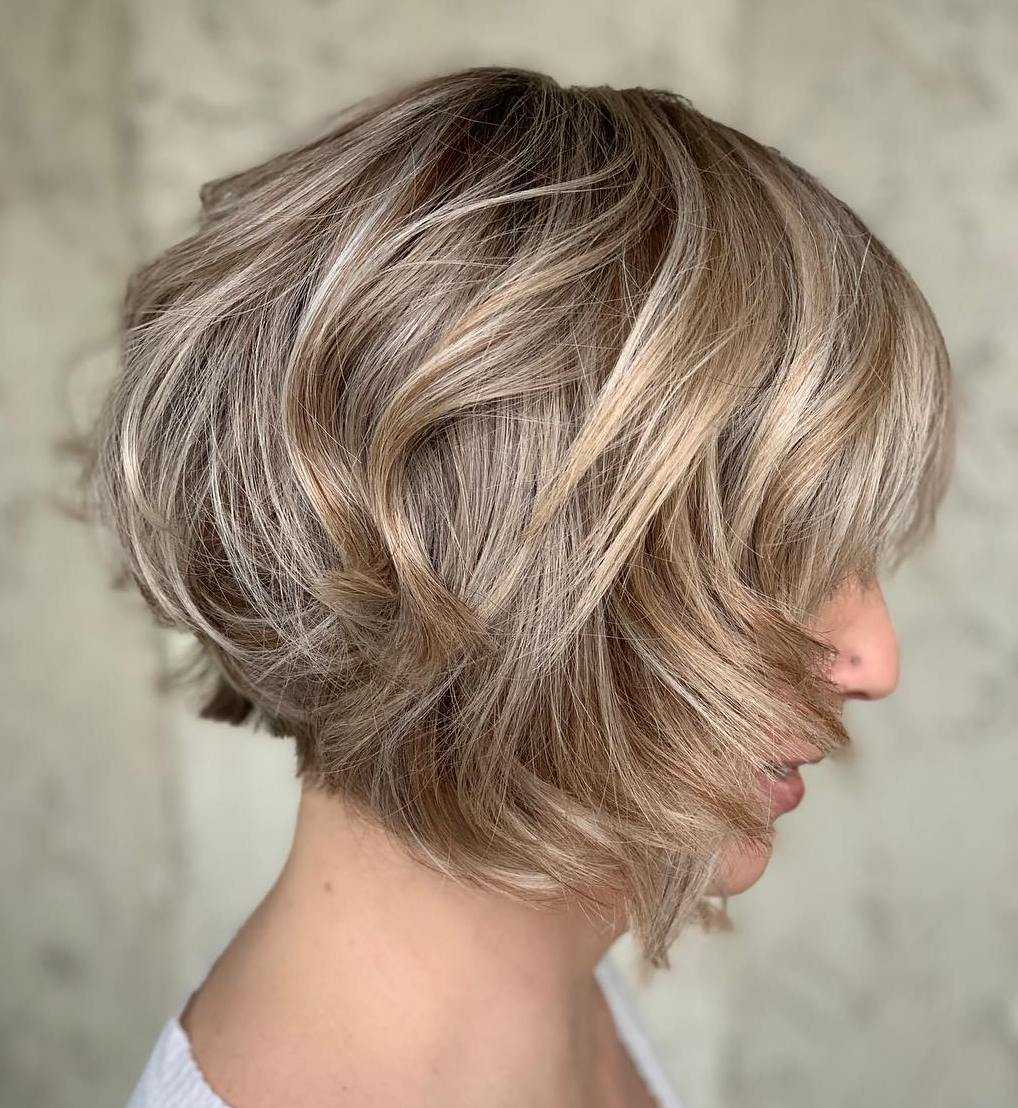 This chin length bob shows a stunning dimensional balayage and a full fringe for added thickness in the front. Nice to wear both straight and wavy!
Bob Haircuts for Your Face Shape
"Oval face shapes are the most universal for bobs. You can do anything from blunt to short or long, and it can be done on any hair type," Tommy Buckett, who styled Jackie Cruz and Elisabeth Moss, says to InStyle. Ok, but what if you are not so lucky? Can you pull off a stacked bob if you have a round face or go asymmetrical in case your bone structure is angular? Actually, you can be guided by common rules – add volume or texture to visually balance narrow parts of your face, smooth any angularity with soft lines and waves, elongate wide areas by bringing in some length or height and deflect attention away from the features you are not happy with. Look how this works when applied correctly.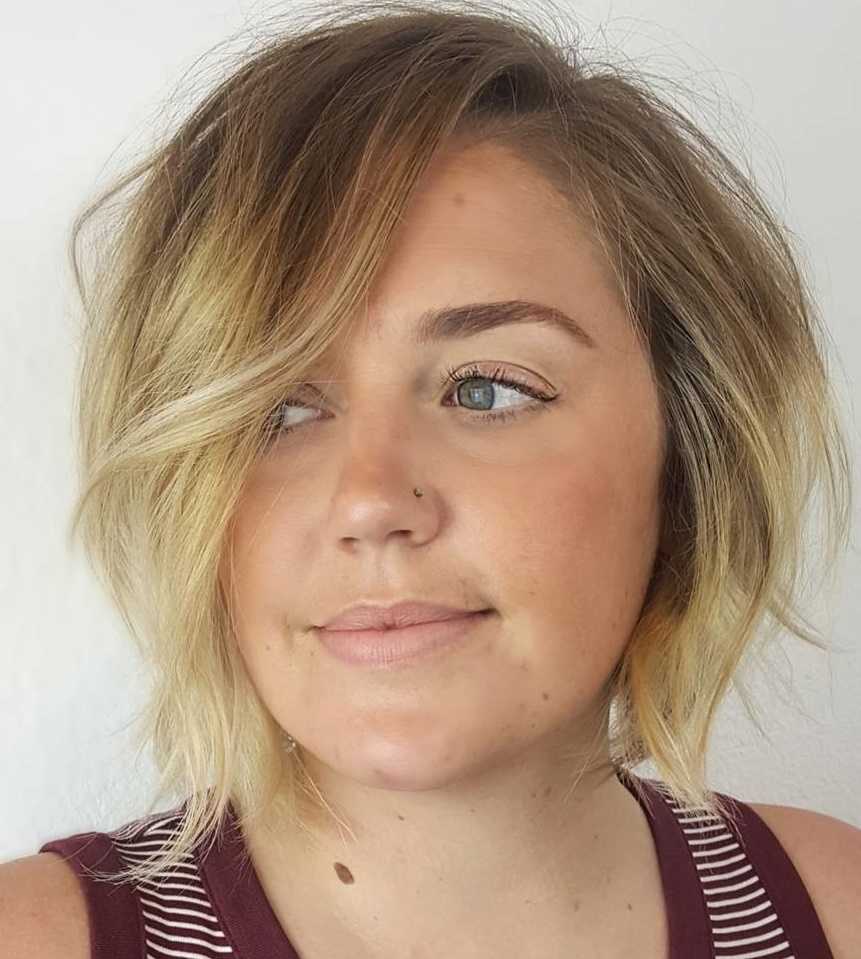 While the darker roots create depth in this bob, its side part and swooping front tresses help balance the round face.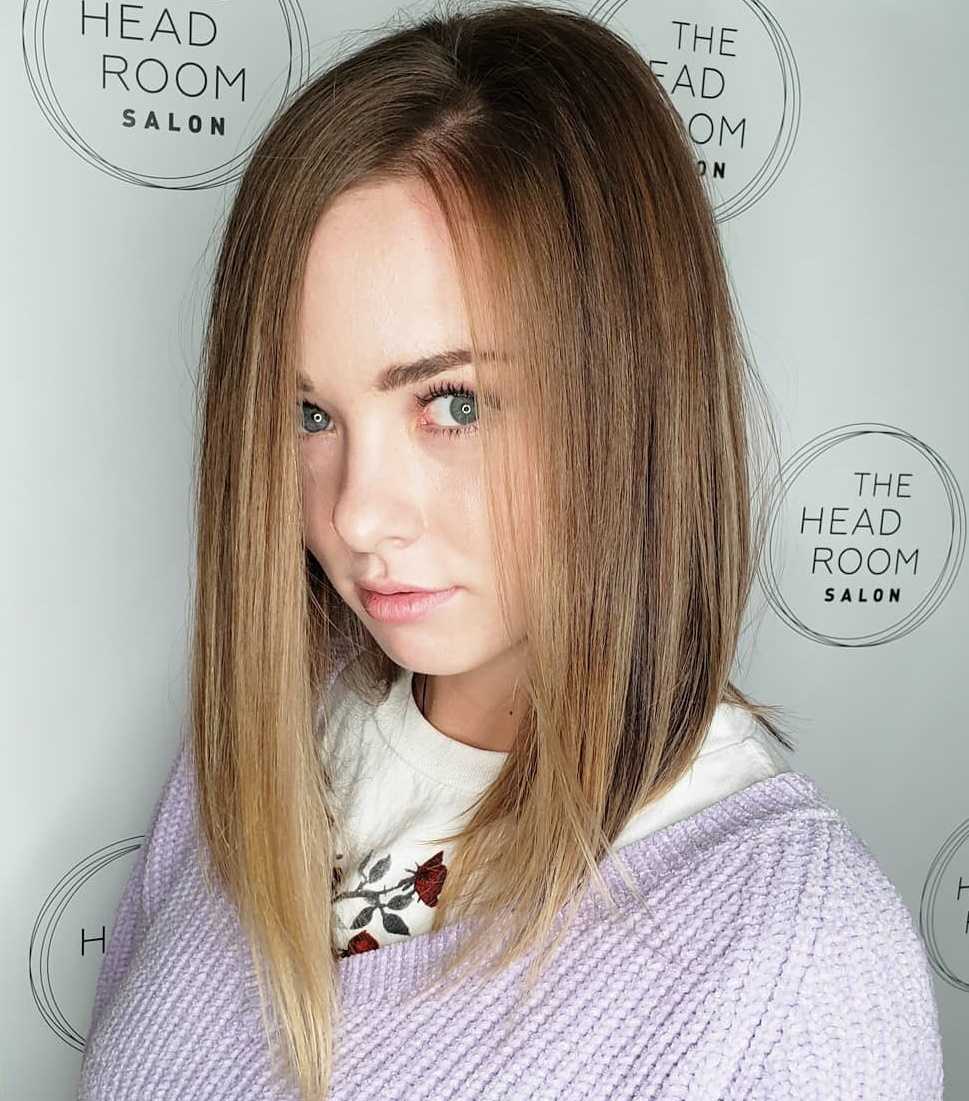 This sharp and polished lob hitting the collar bone frames the oval face perfectly. The blunt tips with minimum layers in the front work great for fine locks.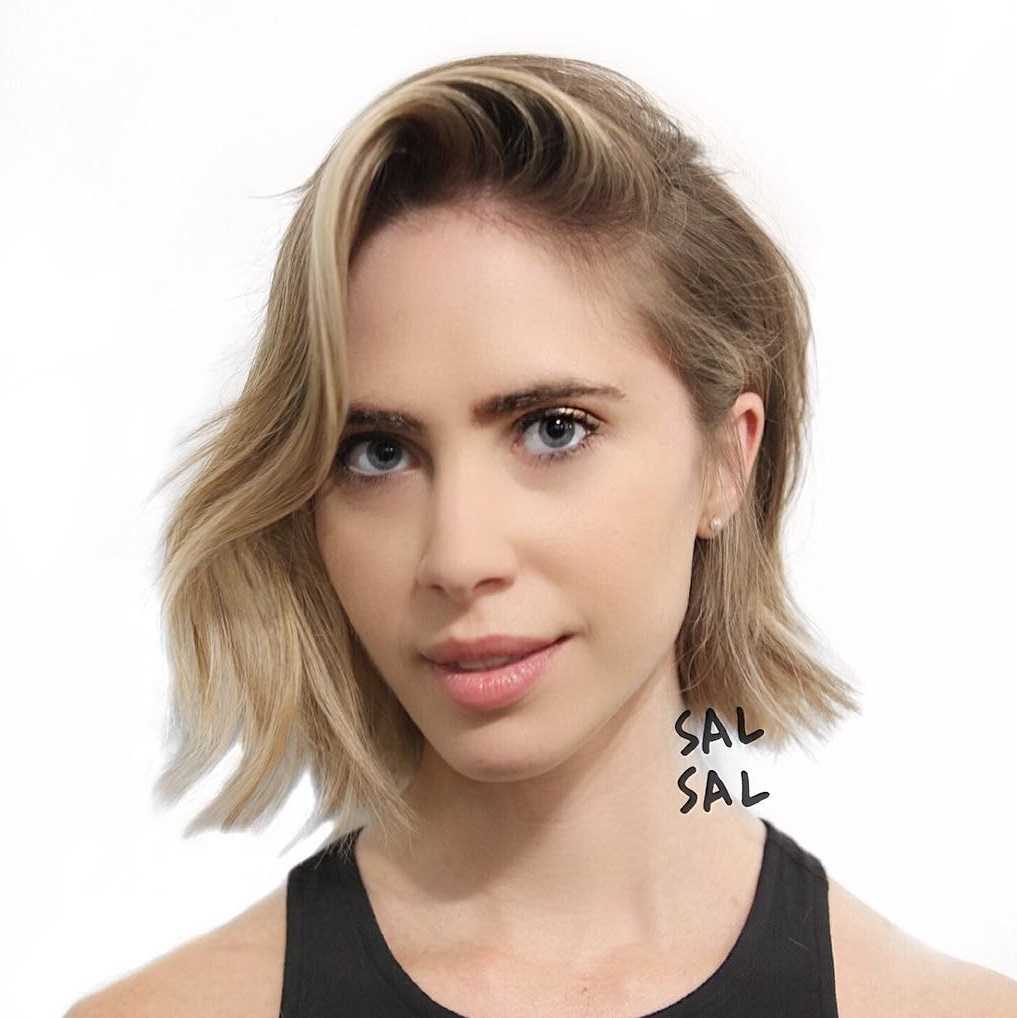 A chin-length cut is just the thing for a long face; you can have the best of both worlds by adding texture and wave to gain width and volume.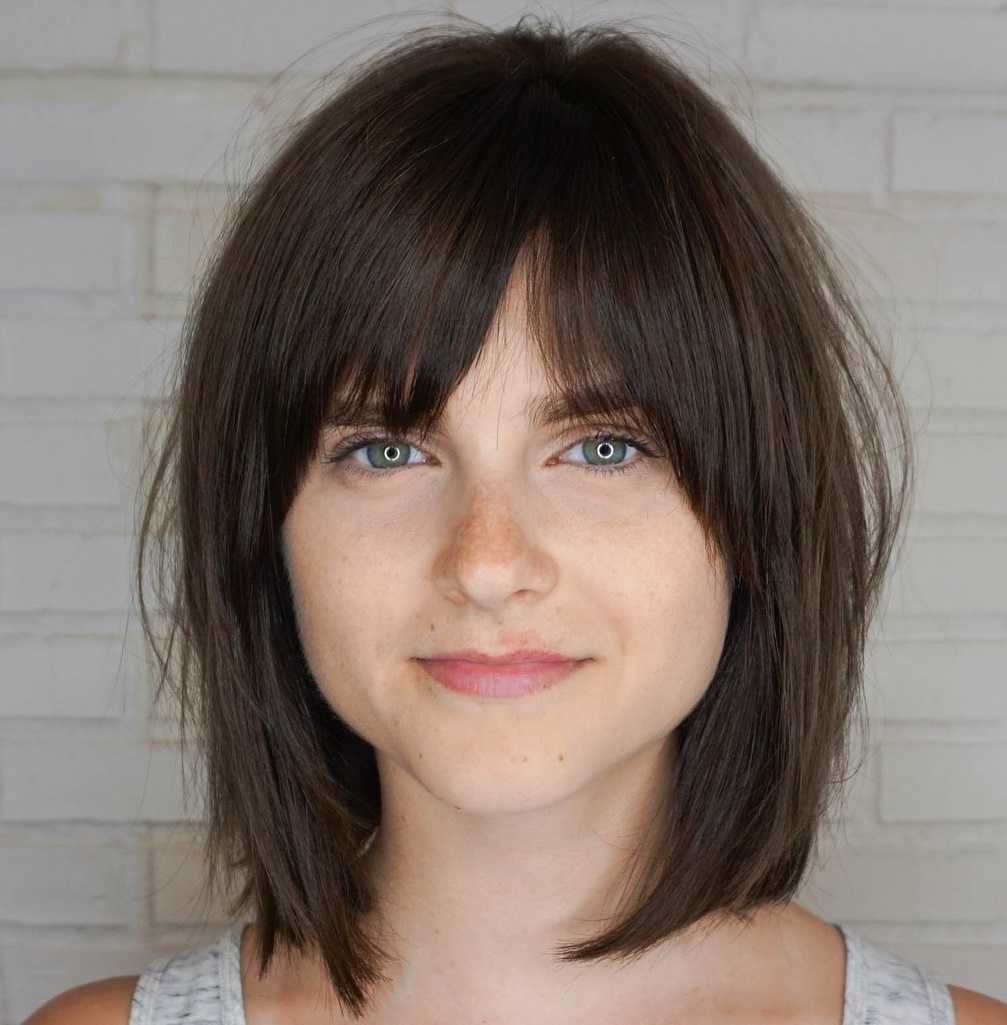 Bangs that get longer to the temples create a rounded frame to soften square faces – this shoulder-grazing 'do is a case in point.
This girl pulls off a cute short bob that looks rather full due to its bluntness.
10 Best Bob Hairstyles for Fine Hair to Work in 2021
Apparently, we all want a hairstyle that is not only flattering and easy care, but also hot and current. So, let's talk about the hottest bob trends for 2021. Sleek one length bob styles are huge, whether they are chin-length or longer. Still, slightly layered bobs are also trending, especially when it comes to creating our darling bedhead looks. Loose waves are seen everywhere, which is definitely great for fine-haired girls. And don't forget to spice all these with styling products, carefully chosen to suit your hair texture. "The key is to make sure you style hair with texture so it appears thicker," says Jennifer Yepez, who styles Emily Ratajkowski and Gigi Hadid, to Allure and recommends using mousse to gain body without the weight along with texturizing hair spray.
We don't know what exactly makes this bob prefect – its dimensional color, volumizing messy waves or crisp sliced ends?
A rooty icy blonde and layers all throughout the perimeter – what a cool combo for a trendy look!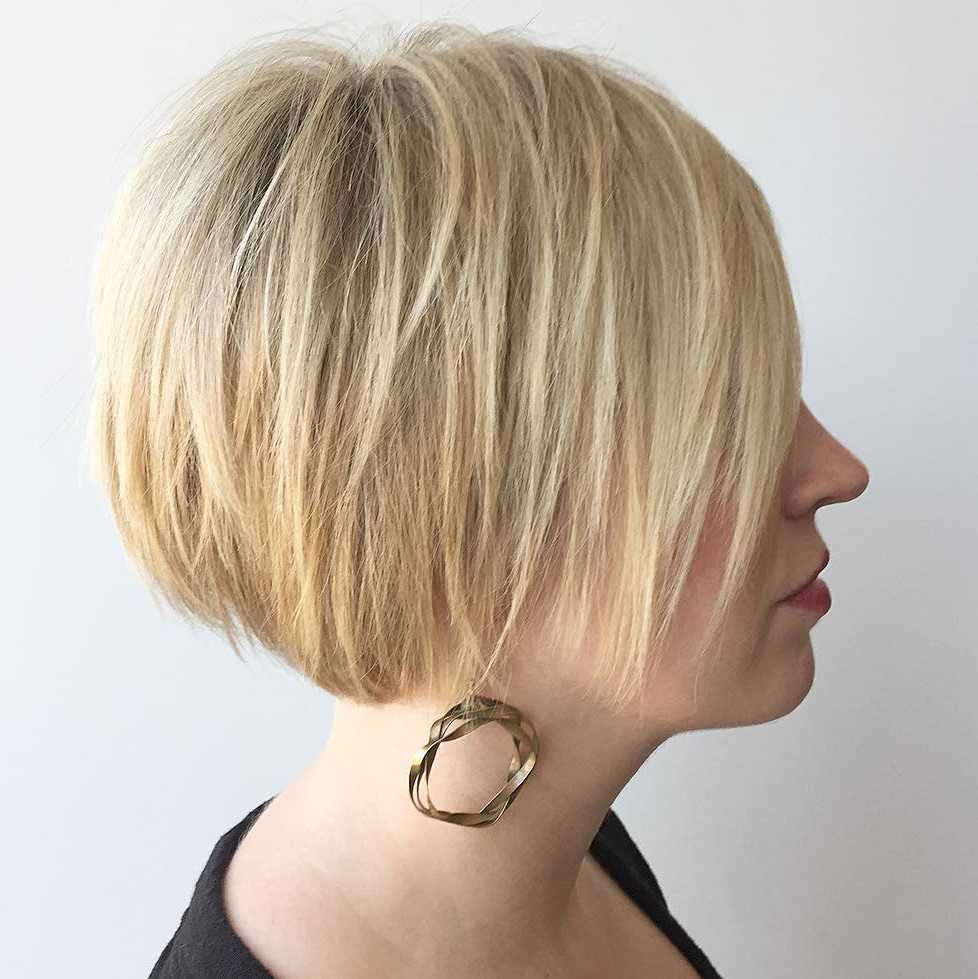 Did you know that a pixie can be so lengthy? This undercut version gives you much length to play with, while arresting the eyes with its piece-y texture.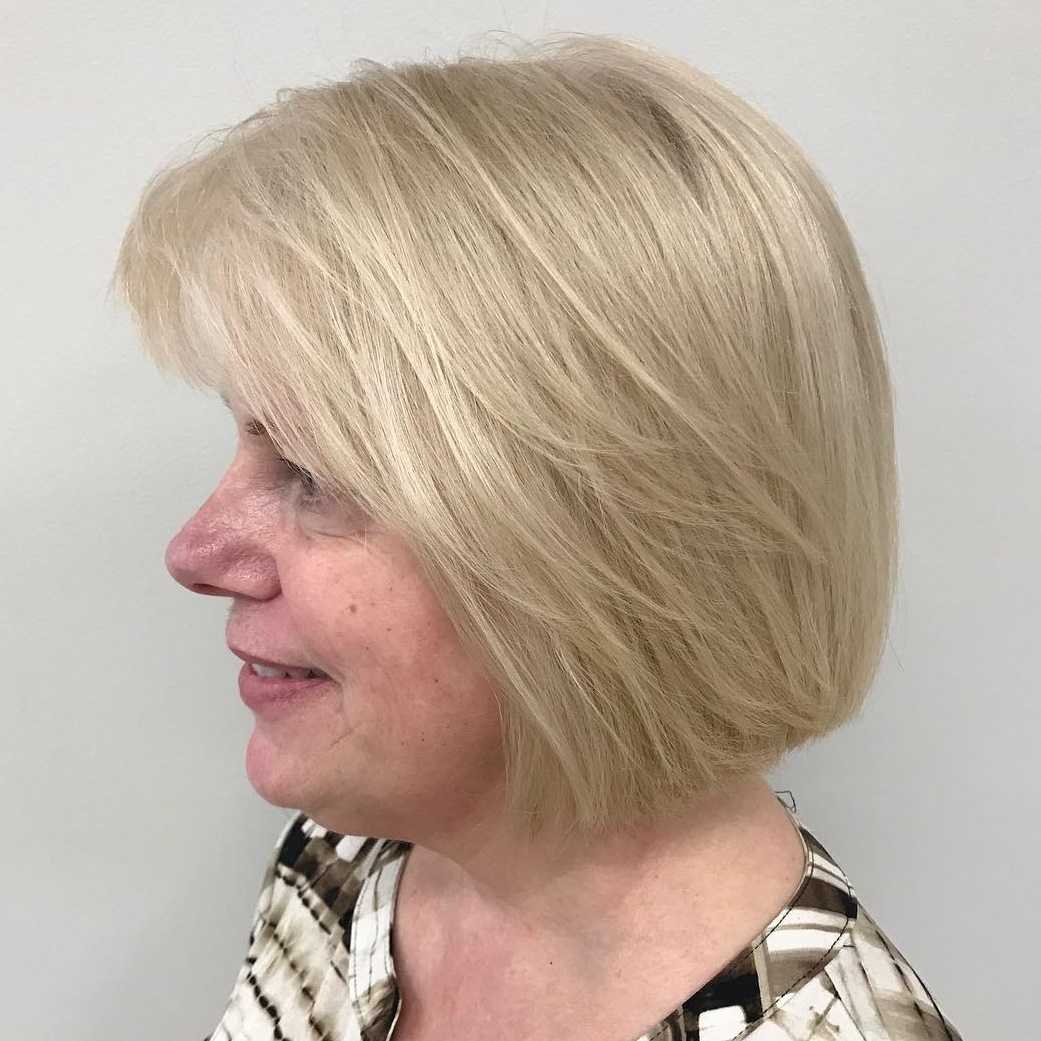 If you are over 50, this modern take on the classic bob is a sure-fire way to look age-appropriate, and fresh – all thanks to feathered layers and the color.
Younger girls will adore this inverted bob, which is stunningly long and angled. Its visual density that comes with more weight in the front is an added benefit.
On the contrary, this graduated bob is rounded and it feels airy thanks to both a cream blonde hue and piece-y texture.
This textured bob shines literally, bringing dimension out of the color and looking springy with its revitalized locks.
Shaped very softly, this concave hairstyle delivers a fuller feel in the back, while the density in the front is created with blunt ends.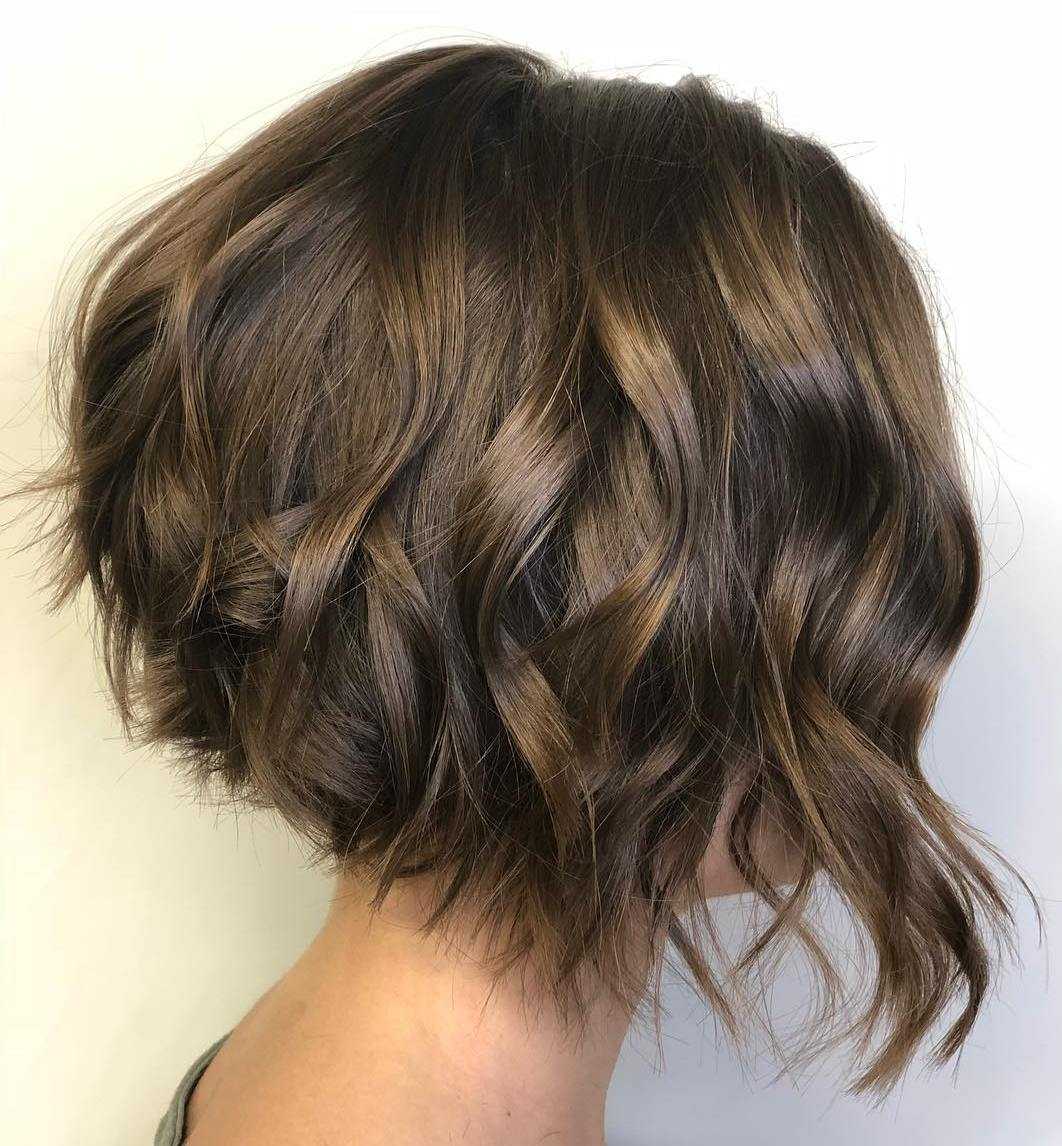 Don't you like this deep and glossy shade of brown? We do, along with the edgy A-line shape and beachy waves.
Don't hesitate to complete your new bob with bangs, like this wispy fringe that doesn't look scarсe and adds some volume in the front.
From wavy hair to stick-straight tresses, bob styles can be customized to any hair texture and face shape. However, you'd better steer clear of shaggy and razor-cut 'dos, since they can remove too much hair, leaving you with an even sparser look. If you follow these tips, you are sure to get your signature bob and awesome photos to share with us.