The 90s were a time of big changes. Women flaunted longer hair, both crimped or straightened. They rocked their face-framing bangs hanging limply over one eye. Everything about the 90s fashion said, "I don't give a damn what you think about this look." 
Times fly, but some styles refuse to die! In this blog, we'll take a closer look at the hairdos you could rock today and still look gorgeous. What are some 90s-inspired looks you can try out today? Let's begin!
90s curly hairstyles
There's no denying that girls have changed quite drastically over these last few decades, but there are still some similarities. The 90s was a time where natural beauty reigned supreme. Women with their flowing hair and full curves embraced the playfulness of it all, while still remaining in tune with what is fashionable. Nowadays, we're not only seeing more voluminous curls but also more natural beach waves that were popular back then.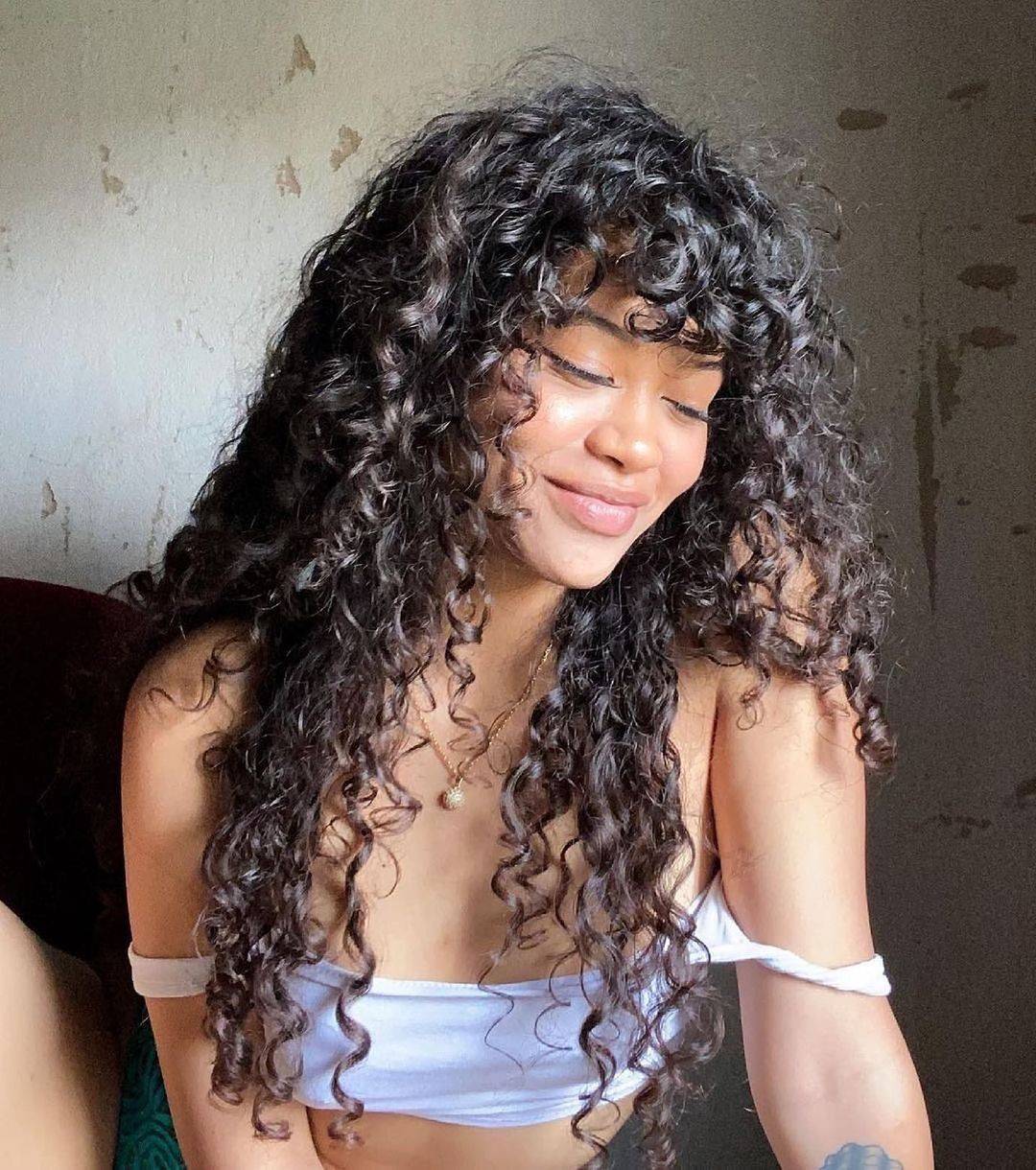 90s grunge hairstyles
There's something very cool about the look that makes you feel like your old-school rock' n' roller! The grunge hairstyle is a low-maintenance one that creates an interesting vibe. It has its origins in the early '90s and was much celebrated at the time. It is still quite popular because nowadays, people often go with whatever looks cool instead of sticking to what's trendy.
Short 90s hairstyles
There's a time and place for everything, but as the 90s taught us, contrary to popular belief, there is no limit on how short your hair can be! The best way to get that retro look? Full crops. It's only natural that we should show you some of the best shortcuts from the 90s. This era saw the rise of chic androgynous hairdos that turned heads both then and still do now.
Cute 90s hairstyles
In the '90s, hair accessories were all the rage. But one accessory that never went out of style was the clips. They added a youthful and pretty element to any hairstyle instantly – so people continued wearing them even into 2000! Cute and flirty, these little straps also made you feel feminine and elegant. That is why we see them back in fashion again now too. If you like natural hair, try it as your textured curls are the perfect surface for those accessories to grip and stay in place.
90s hairstyles for long hair
Long hair is beautiful, and with the right hairstyle, you can make your long locks really shine. There are lots of ways to wear it in different 90s inspired styles that work well on any face shape, from sleek straight looks to wavy tresses, depending on what profile suits your personality best! Make haircare simple by choosing a style that compliments the natural texture and growth pattern of your hair.
90s hairstyles clips
It was super rare in the 90s to see women wearing their hair in a low-key style. This is exactly what 90s fashion trends were all about: bombshell masses, spiky pixie cuts, or messy updos. None could thrive without good accessories! The best part? These elusive pieces from decades past are coming back into vogue again.
90s inspired hairstyles with headband
It's time to bring back the headband! It can either make you feel polished and put together or remind you of the childhood memories you'd rather forget. We have to say, however, that the first mention of this trend on Instagram had us hooked. It's an interesting look that works great with any outfit! The return of the headband is in full swing thanks to fashion week and celebrities who are rocking it.
90s updo hairstyles
The late '90s were a time when half-up, half-down hairstyles reigned supreme. Remember Jennifer Lopez and her messy bun with comb barrettes from her classic album release? When she rocked her hair back then, most people didn't think of it as a look to recreate. It was more like an accident waiting to happen with all those tendrils and pieces around your face, but now we know better!
90s natural hairstyles
Imagine waking up in the morning and throwing your hair back to reveal a long mane that falls down way past your chest. You can wear it whatever way you want, it's not going anywhere! Here is just one example of how 90s inspired natural hair can make a woman look sexier and feel more confident – Emrata with a fringe.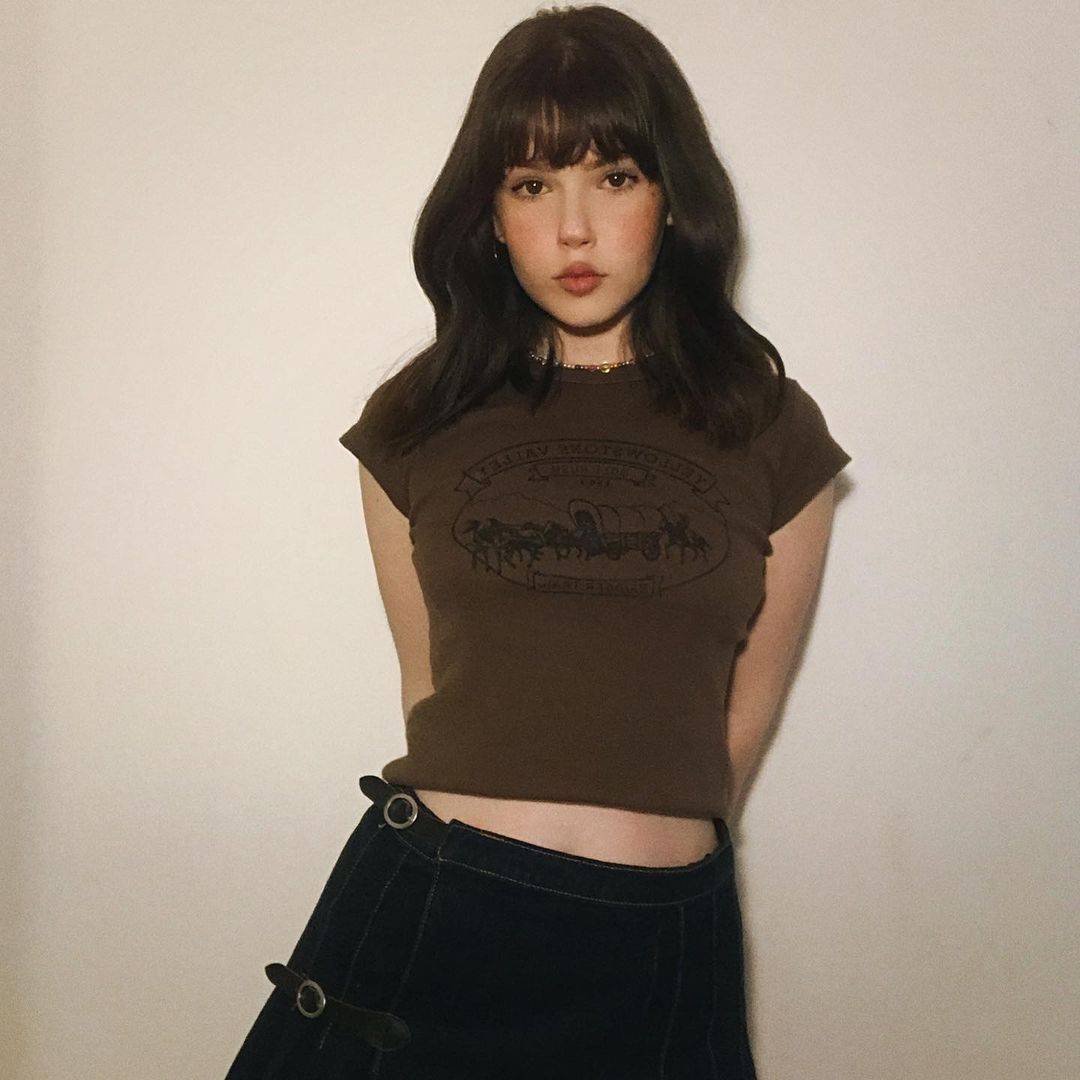 90s inspired hairstyles with butterfly clips 
How often do you hear the word "butterfly" and think of 1990s prom hair? That's what many girls wore at that time. They went with anything and made you look like a star. Nowadays though it seems like these clips have made a comeback but in an updated form! We're excited because our butterflies still look good after so many years without maintenance – ready for another decade or more!
90s braided hairstyles
Pop stars like Brandy Norwood and Janet Jackson truly revolutionized the way girls wear braids today. Each braid was so tiny the entire look really resembled a thick strand of hair. They were worn very long for an edgy look that is both sexy at its core but also fun to play around with! The fact that we're picking up on this oldie but goodie means that there must be something particularly noteworthy about it.
90s female hip-hop hairstyles 
The question is, are you trying to find inspiration for your next experiment or just looking back at all the styles that have been in vogue before? Women in the 90s had plenty of choices when they wanted their hair done. Box braids were popular back then, especially in the hip-hop culture. We hope you like this cute example!
90s bob hairstyles
Every decade saw women rock this look with a modern twist. It changed from short boyish style in the roaring 1920s to layered flips of the 1990s – the cutest bob that is all about spiky, fun, and edgy. Remember that there are still some modern twists added into these classic bobs so make sure to check them all before committing yourself entirely 🙂
Easy 90s hairstyles
Bob haircuts are always an easy choice when trying new things in the midst of busy schedules or serious life changes (or anything else really). With so many variants to flatter pretty much any face shape or style, there's no need for complicated hairstyles. For this cut, the hair is longer so it frames the face better, and all of those textures make for a wonderful medium bob!
90s layered hairstyles
The '90s were a different time, a simpler one, where people took pride in their appearance, and hairstyles didn't need to be fast-paced or trendy for the day. They just had longevity! One of these classic looks is Jennifer Aniston's "Rachel" cut from legendary hairstylist Chris McMillan – face-framing layers that cascaded down wildly volume-wise with strategically placed honey highlights around the temples. It was a major inspo for this look.
90s ponytail hairstyles for black hair
We can see Ariana Grande's signature high ponytail being loosely inspired by Tyra Banks' sleek '90s hairstyle. And who could blame her? The recent years had seen the return of all things "sexy" and seductive. So maybe this trend will continue into 2022. People might still get excited about something old but relevant.
90s bangs hairstyles
Bangs aren't going anywhere! We'll tell you more, they've evolved into new trends like blunt block fringes or softer choppy looks that can be worn by anyone from pop celebrities like Priyanka Chopra to moms on their way home after dropping off kids at soccer practice. Is there a secret to a successful bang style? Yes. Just make it look effortless. 
90s medium hairstyles
When it came to beauty, the off-duty supermodel's hair was iconic in its own right. Bouncy and straight or glossy with hints of gold lighting up the face like an angelic light – beauty had never looked so good! After all, the best accessory is your stunning face. This look might be just right for pretty much any event, from a coffee date to a birthday party.
90s fashion hairstyles
Did you know that the same hair rollers that are trending on TikTok right now can help achieve a perfect 90s blowout style? During the 90s, many celebrities used these velcro rollers for their red carpet looks. As you can see, the most trendy hairdos are not that difficult to recreate. If you have at least some skill, you can try it at home. 
90s party hairstyles
One of the best things about The Fresh Prince of Bel-Air is how it perfectly captures '90s life. However, nothing can compare to Hilary Banks's coiled hair, which she'd often top off with an oversize bow or statement hats. Do you remember? It can be a great inspiration for a party look, either the 90s themed or not. Loosely crimped hair with a cute headband will surely look gorgeous with any outfit.
Asian hairstyles from the 90s
A perfect hairstyle for any woman is the Asian girl's 90s look. It has a certain elegance that makes you feel like a queen on your next big night out, and it's easy to style too. The silkiness of locks will make anyone want to touch them – even more so when you see how creative things can get if you open TikTok for a sec.
90s low pigtails
The '90s were all about creativity and experimenting with your locks. For those of you who were too cool for school, the 90's pigtails are back with a vengeance. Braided and piled high on top of your head or snugly twisted around it, this is all it takes to be caught up again into this nostalgic trend that never goes out of style!
90s rock hairstyles
The late 1980s and 1990s saw the rise of big, fluffy curls that arguably have never been embraced in quite the same way before. For those with straight hair, it was an era where they were able to get perms, largely thanks to celebrities who proudly wore their ringlets throughout this decade on red carpets. Check out this example of a curly hairstyle with a rock'n'roll vibe.
90s crimped hairstyles 
You've got to love a good 90s throwback because the crimped hairstyles were out of this world! From super short spikey hair down to crimped bangs that just didn't quit, it was definitely something. And if you're looking for a bit of a difference, crimping can be subtle or over-the-top depending on your preference. It's also reminiscent of an amazing decade.
Iconic 90s hairstyles
In the 90s, it was all about being a heartbreaker. You had to be in style with Mariah Carey-inspired curls and butterfly clips from with their colorful wings down! Her highlighted brown hair and side fringe was a signature look when she hit global charts. Later on, many celebrities rocked the same look and they still do till this day. You can totally join them!
Bandana hairstyles 90s
A headband brings us back to the '90s like nothing else. You could match one with every 1990s-inspired hairstyle, and instantly make it more casual & street style-ish! We still love them today worn with loose hair down or tied into fun styles such as pineapple waves (or any other look). Which one would you prefer? 
Scrunchie hairstyles 90s
In the 90s, one of the most popular fashion accessories was a scrunchie. You could see TV stars like Phoebe from Friends sporting that style everywhere. No wonder then that nineties babes had to pull their big hair up with something! The same essence lives on in today's hot summer trend as a mix of sexy girl-next-door coolness and a touch of convenience.
Are 90s hairstyles back?
For sure! This time of the decade was all about hair. The 90s had some seriously stylish looks that are now making their way back into fashion, and they're easy enough to copy with a few twists for 2021 and beyond! For example, you could experiment with cute clips or scrunchies. But don't forget about sprinkling in some extra attitude by styling your outfit!
What was their hairstyle in the 90s?
The '90s were a time of trendsetting, with the fashion often being too much. But not for hairstyles! Celebrities happily embraced this era's quirkiest trends like butterfly clips and other ideas that could be pulled off by anyone who knew how to style their mane right. You can bet that the 1990s were a wild time for beauty experimentation. And there's nothing more exciting than being in the limelight!
How to get 90s hair?
The 90s were all about trendy hair. You can still have some of that old-school spirit with semi-cornrows. Just make sure you add clips at both ends so your hairdo doesn't get too wispy! Or simply blowdry your mane to add an extra volume. There are quite a few options, frankly (and they don't necessarily involve cutting your bangs short).
When was crimped hair popular?
To your dismay or delight, crimped hair seems to be making a major comeback these days. The trend was especially popular in the late '80s and slowly made its way into the '90s heyday. It's like the 80's all over again but with a little less wacky zigzag action. This hairdo is made with a special curling tool called "crimper".
Are pigtails 90s?
There's no doubt that many trends from the '90s were way ahead of their time! In this decade of creativity and play, experimentation with hair was all the rage. Pigtails were popular among girls looking to be daring and feminine at the same time. What an incredible idea! And it's making a comeback again.